We've been swimming - here's some photos
nypoolnovice
September 9, 2010
Hi everyone-
Thanks to everyone on the site for their help and motivation, we finally opened our DIY pool on Father's Day - and we've been swimming ever since. Being in the water has killed our progress, so we still have a pretty big punch list of items to complete (decking, final landscaping, pool shed, pavilion with outdoor kitchen, gas fire bowl), but at this point we are pushing those to next spring. I'm extremely proud of my husband for getting all of this together (I helped with the tile, stonework and the landscaping selection, but the rest was all his).
We have been living with approx. 900 sq. ft of green outdoor carpet that has worked like a charm. I highly recommend this for those who need to do it in stages, it kept the dirt out of the pool and our feet thanked us but I'll be happy to have the travertine deck down next season.
Things that we are loving and would do again:
the sun shelf (9 inches of water, a bit deeper than most)
the Intellitouch I9 plus3 and the IS10 spa side remote - a total splurge but really worth it.
the spa - a favorite for kids and adults!
Enjoy the photos - we'll continue to post as we have more progress - the mess to the right of the pool is where the pavilion will go.
View coming to the pool: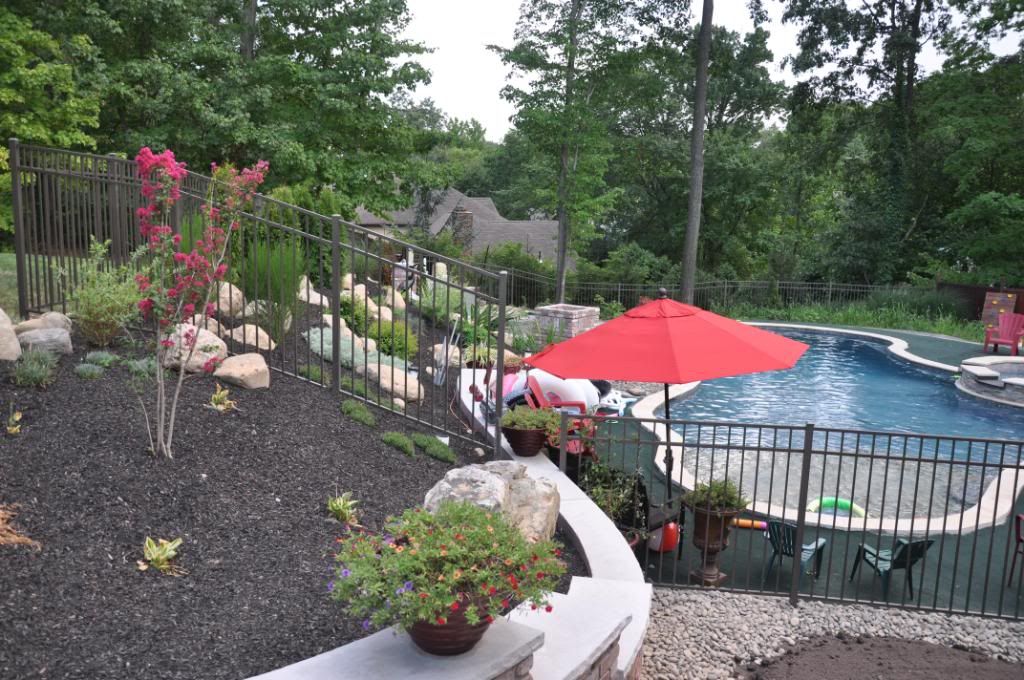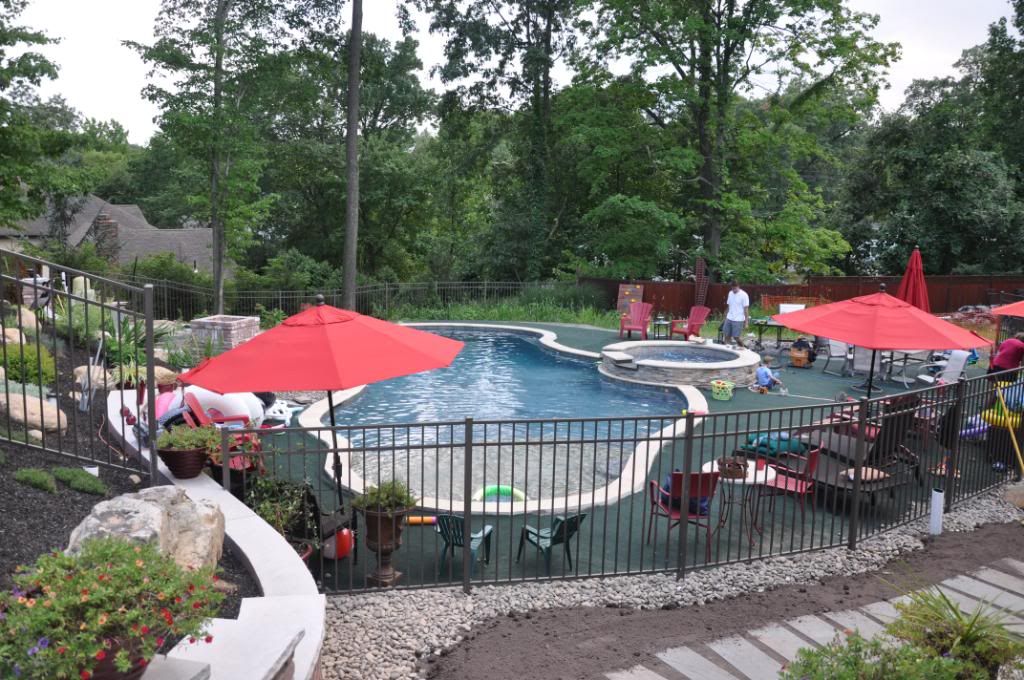 From the deep end