need help with kitchen layout
We need your input for our kitchen lay-out please! There are 2 areas that we couldn't make our final decision:
- Should the Fridge and Oven/microwave cabs be switched ?
-The Prep-zone to the leff of the sink needs bigger drawers(now are 12") for prep utensils, measure cups, small kitchen tools, ect
Should we down size the lazzy sussan on the left or on the right of the sink wall to 33"x33" to get a bigger drawers?
-A better lay-out instead of this ??
Thanks !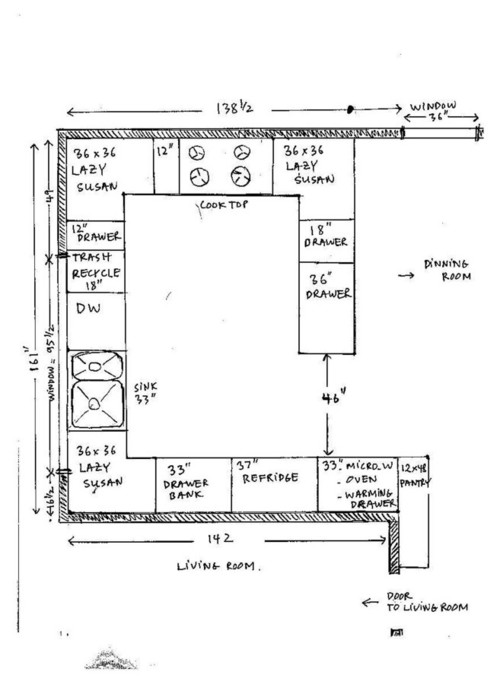 This post was edited by messyguy on Wed, Apr 24, 13 at 15:50