CL budget chair re-do with Ralph Lauren ticking and a grain sack
I got a pair of these a few weeks ago for $25 total. They are almost 4 feet tall and very well built, but looked like a blah dining chair to me. I used a repro French burlap grain sack and Ralph Lauren âÂÂLilaâ ticking stripe that retailed for $48 a yard, but I paid next to nothing for.
I used Old Ochre chalk paint, and distressed and waxed it, but I need to even out the wax on the back caning a bit. The wood is nice, but is that dated fruitwood finish, and I needed the lighter color for my idea for the ticking. It wasnâÂÂt til too late that I found that the âÂÂLâ and the âÂÂEâ would be a bit covered, but I couldnâÂÂt change it then.
I put a layer of linen between the two layers of burlap so you would not be able to see through the chair back. The chairs are 20+ years old according to seller whose mother bought them then from a neighbor.
Les champs de ble = âÂÂwheat fieldsâ and La Beauce is a âÂÂnatural region in northern FranceâÂÂ
Before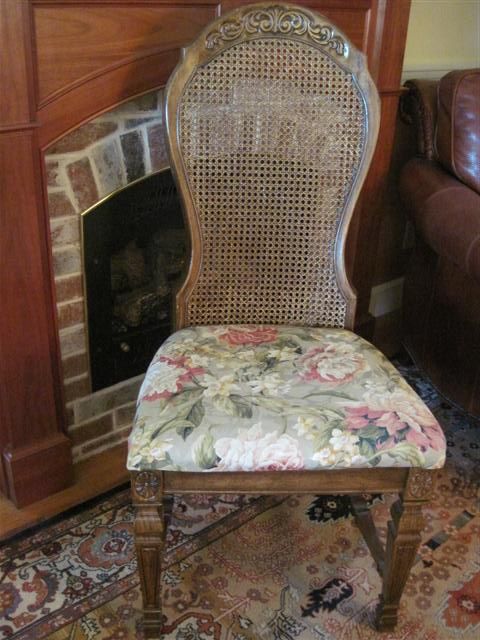 After