Is My Room Too Crowded?
Let me start by saying that I love the look of a cozy and crowded room. But I'm wondering if I struck the right balance here.
This is a before picture of my living/family room. While it was okay, it didn't really suit my style or the life of my family. We're more about casual comfort rather than the somewhat formal look that the room previously had.
Below are pictures of the room now. I painted the TV wall an accent color to bring in more color. I love the color palette going in the room, but I'm wondering if it's a bit too crowded now. I rarely use the doors, so I'm not concerned about blocking them. Just want to know if the room looks cluttered.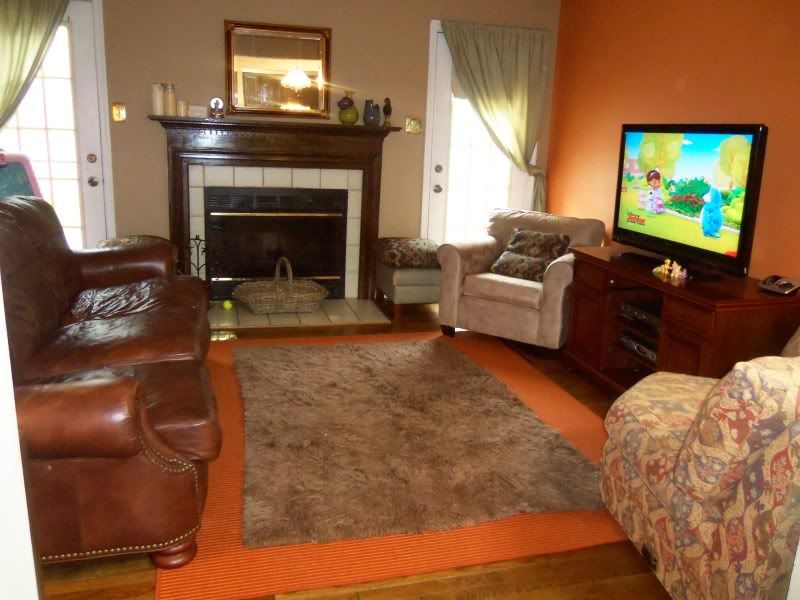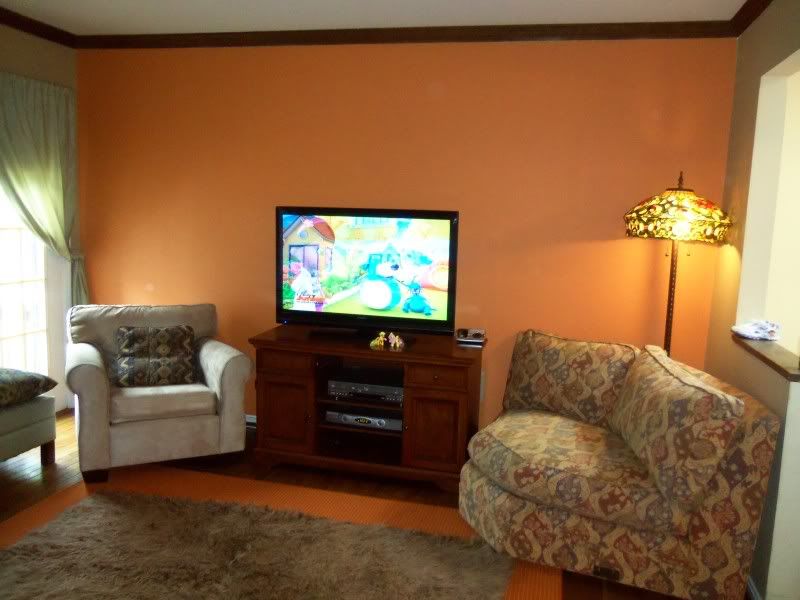 The ratty brown rug is going. I just put it down for the picture to get an idea of how a layering rug would tie the room together. I plan to buy a darker 8x10 chocolate brown shag rug that will leave only the edges of the orange rug showing underneath.
I also plan to put ottoman covers on my poor abused ottomans to freshen them up and I will get better window treatments, similar to this:

I also like this coffee table/ottoman:
Thanks in advance for opinions/advice!!