Pool Builders - Question for You
thejimbar
September 27, 2010
Hey all, JimBar from NJ. Just spent long weekend at the Delano Hotel in South Beach Miami and have become inspired.
I would like to build a freestanding (separate from existing pool) "baja shelf/wading pool" and preferably have it connected to my existing filter/pump system. Current gunite pool has 18" raised spa with spill over, heat, salt, the works.
Here's what I'd like to have in a a baja/wading. Please tell me whether or not I can do this and any recommedations/questions you may have.
Size: About 16 X 20.
Depth: No more than 8" of water.
Vanishing edge on front side facing pool.
2 bubblers for fountain. (Assume I will need another small pump for this)
4 foot high wall with bench seating at rear of shelf with a plumbed in spillover
LED lighting for water, bubblers, wall and spillover.
This would sit about 6-8 feet away from existing pool and be about a foot higher in elevation above the existing pool. Would like to put in where the deck and redwood table are in the picture below.
Plumbing for existing pool would run right past it so tying it in would be very easy. Can this be done and the plumbing tied into existing pool? Can/should a skimmer be incorporated?
Here is something I've sketched up (scale is way off), an existing pool photo with proposed location (where the deck and redwood set is) and a photo from the Delano (the table and chair are on the shelf)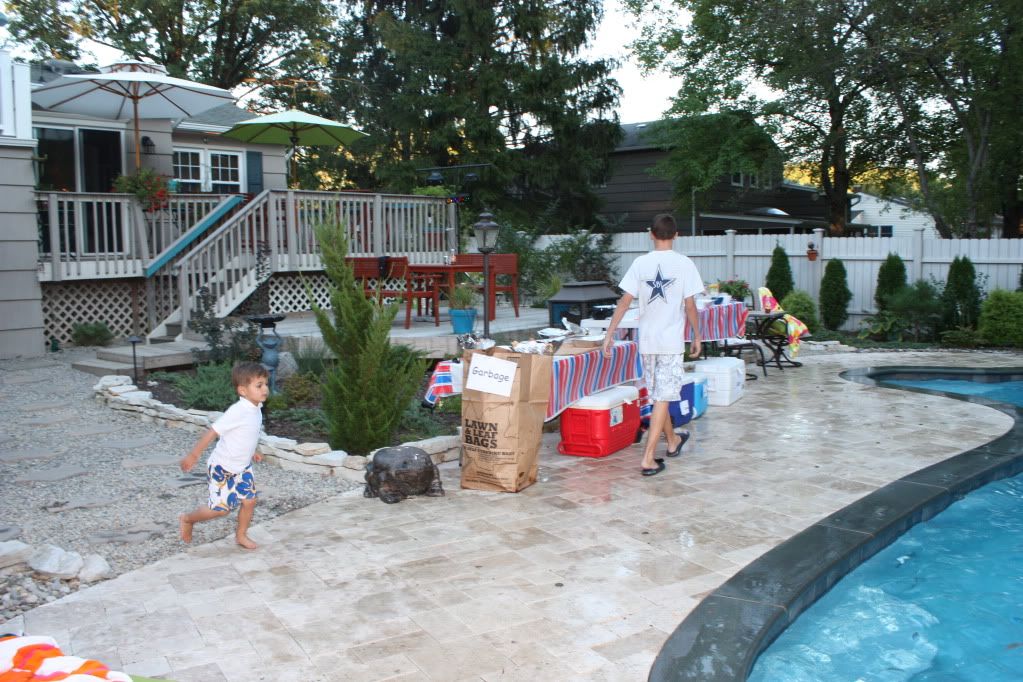 Let me know, thanks everyone.