For my Favorite GeezerGal: Pic
magothyrivergirl
April 19, 2012
I offered to quilt Sharon's Tie a Yellow Ribbon quilt (that's what I call it - I'm not sure what she named it.)
It is going to a Family member who's son is in the Military.
I am honored to quilt this for her, and I hope the family is pleased, and their Son comes home safe and sound.
Sharon's piecing is so good and precise. She gave me permission to post the pictures.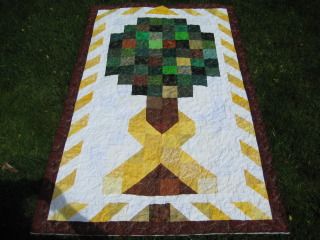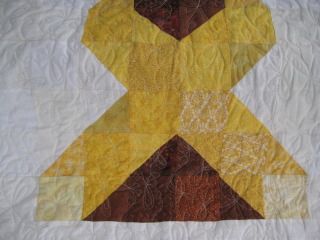 I quilted loops and Ribbons freehand in a cream color that looked very pale yellow color against the bright white in Glide thread that has a bit of a sheen to it.