Planning reno and begging for layout help
my_four_sons
March 12, 2014
I think I've read every post in the last 30 pages, and am amazed at all the information contained on these boards. How generous everyone is with their input and expertise.
We're in the early stages of planning our kitchen renovation, and I'm trying to figure out layout options. We have young kids, but I see the as our forever house and one day it will be filled with lots of teenagers. We don't entertain often, and I'm the only cook.
This is our current kitchen. The peninsula is awful, and has overhead cabinets that I have banged my head on numerous times. I couldn't show the current cabinet layout exactly, but I want to change it all anyway. (There are cabinets along that sink wall, but couldn't line them up properly in the program.) The doors on the opposite wall are 2 pantries.
The opening at the top leads to the living room, and I like the seperation. At the bottom is the opening to the family room, and I am considering opening it up some more, but I don't want to take the wall down completely.
I want to do away with the peninsula and extend the island with seating for 4. No overhead cabinets at all. I also want to bump out the window in the eating area, as it's way too tight for 6 to dine comfortably. I'm contemplating a beverage center, maybe at the wall to the family room.
I would appreciate any input/advice!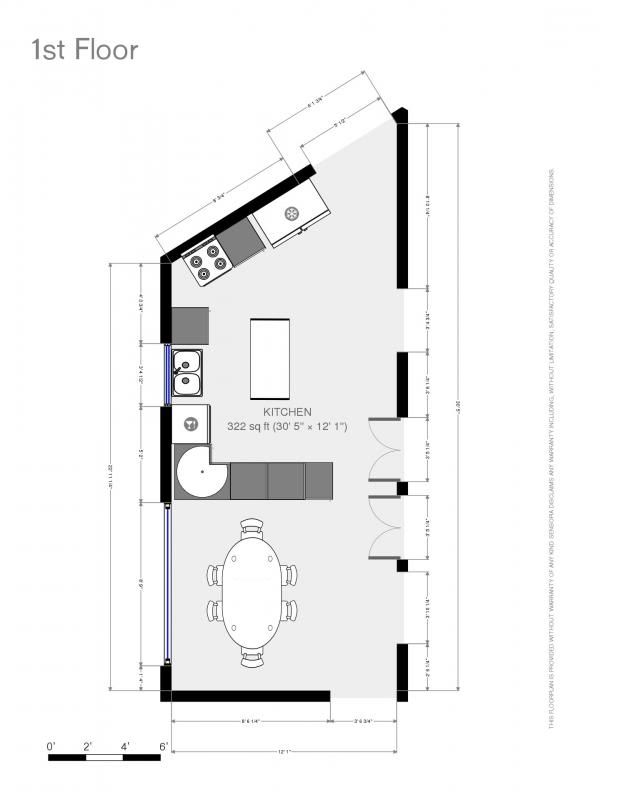 This post was edited by myfoursons on Wed, Mar 12, 14 at 23:54