What color should I paint my front door?
Okay, it's finally time to paint that front door.
We also need some advice about the color for the upright facings for the front steps. We started to paint them blue-grey, but as you can see, we had a crisis of confidence and didn't finish.
This led to a discussion of the front door color. Should it stay white?
Or is there another choice? A wonderful choice?
Hellllllp!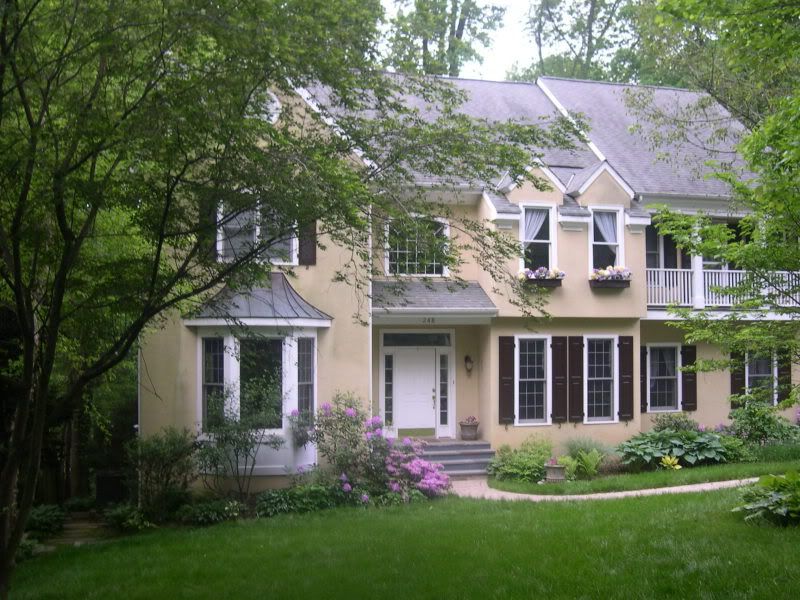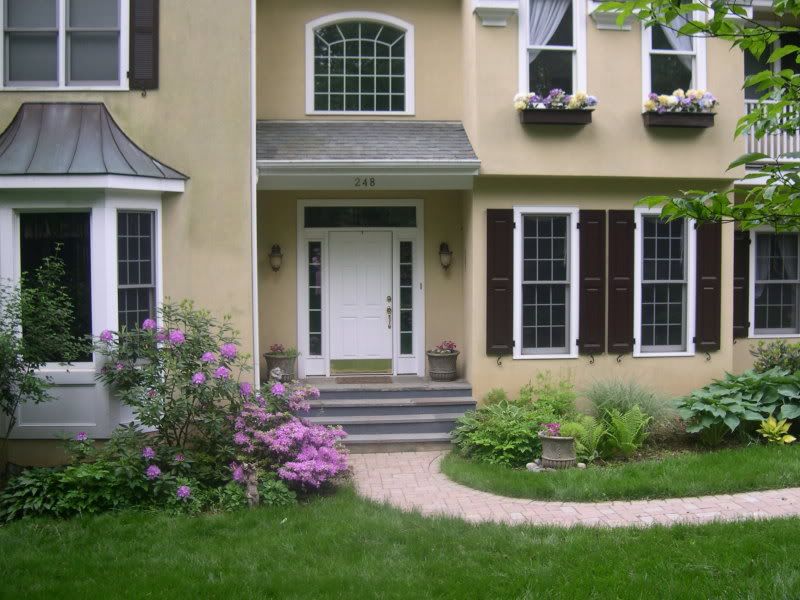 Thanks so much for all your help!