What do y'all think of this rug?
Hi all, we're in search if a rug for the great room. It's under construction, so no pics yet. Here us the rug with some if the fabrics I'm using. There's also a wider angle of the rug. The large floral is the color palette for the room.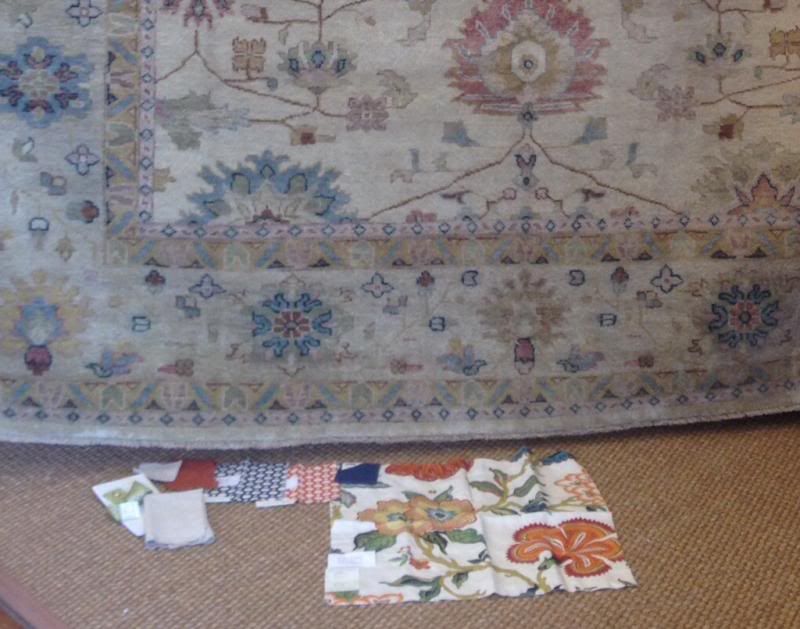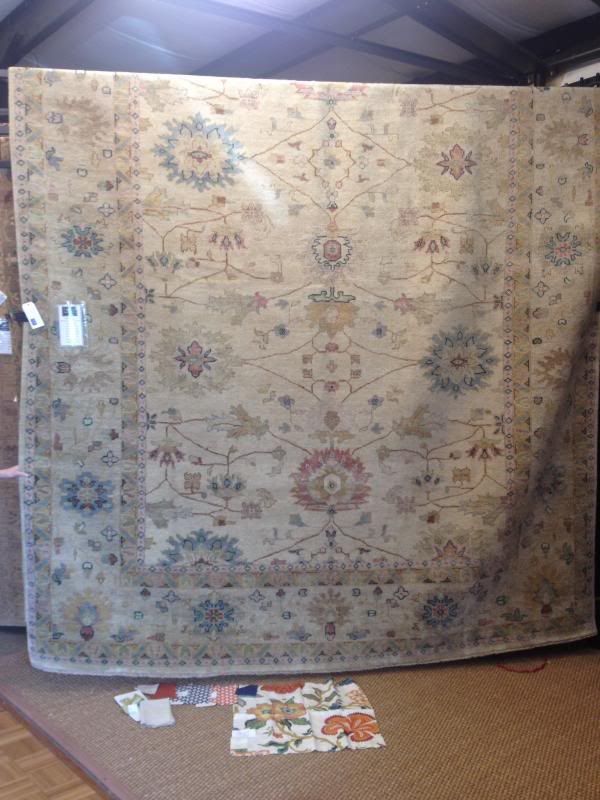 Here is my mood board if the space. On this rug will be 2 neutral sofas and 2 navy chairs. Pillows bring in pattern and color. Off the rug in the back I'll have 2 orange chairs and a small game table with 4 chairs.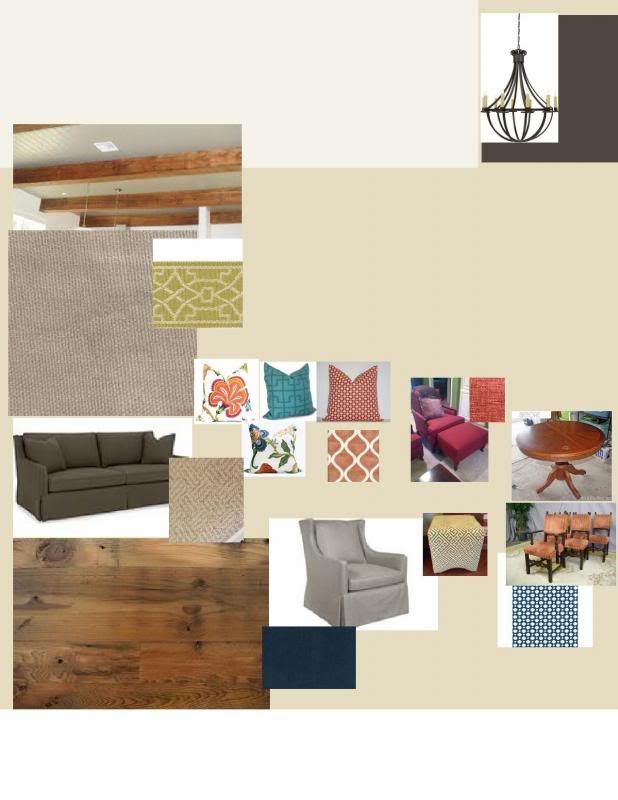 Do y'all think this rug works, or do you have other suggestions? I really trust the collective wisdom of this board!!!