Starting to work on market quilts
I'm just starting to work on baby quilts for my market stall this summer (among other items). This is a sneak peak of work in progress.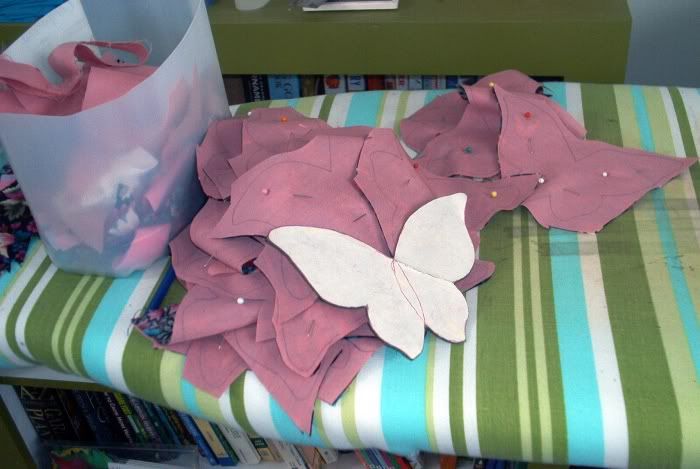 Any fabric from the backside that shows on the butterflies will be machined quilted over with a small zigzag stitch. My personal preference is I don't like zigzagging over raw edges because they fray out over time and I don't trust my clunker machine to do a heavy satin stitch without chewing everything.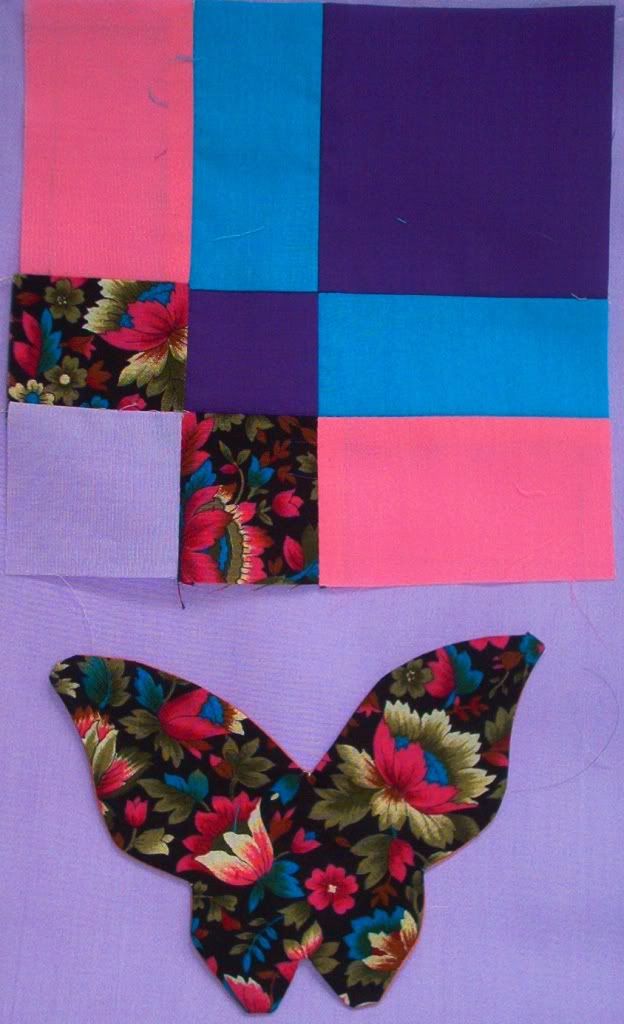 There's more to come. That's my sneak peak for now.
Cheers,
Peggy