Will this rug work?
Hi, I'm back with a rug question. Quick run down of my scenario: moving to a 1920's brick bungalow, planning on going with a cozy/cottage sort of look utilizing mid century colonial maple furniture (some painted), a mix of plaids/stripes/florals. Right now I'm collecting furniture via CL, the new house is in BFE so any CL purchases need to be made now while still in the big city.
Inspiration photos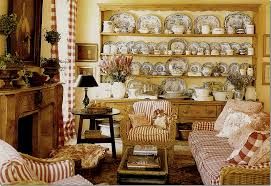 Some of the furniture I've purchased so far

Found a 6 x 9 Karastan run for $100. My dream rug would be the Karastan french plaid rug, but it is probably more than I'd like to spend plus I'm worried that the squares of ivory would be a disaster with my two young kids and collection of pets.
So here's the rug, I believe its 700/705 navy panel Kirkman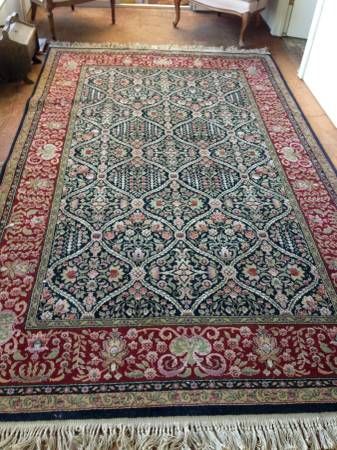 I haven't seen it in person yet. Maybe the navy is too dark, or is it actually black? I don't need rug perfection, but I don't want it to look completely wrong either. $100 for a Karastan seems like a good deal, no? It could be just a temporary rug I suppose. It will be a hassle picking this one up, involving a ferry or toll bridge at least. Is this just too formal? Sometimes it seems like orientals just fade into the background. Not sure how that's accomplished.
I tried googling similar rugs to see what I could find. Some of these photos pull off a similar inspiration look using a rug somewhat like the one in question. (okay, the first pic has a rug that is totally different, but I love the room)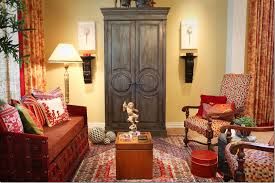 So is the bargain rug worth the hassle?