Help! Haven't started, over budget and want this $$sink!
sanjuangirl
March 26, 2013
We're supposed to start our kitchen reno right after Easter. I was so excited that I finally had a budget until I realized I had already mentally spent many thousands over what my DH says is my budget. My contractor says the first thing he wants to install is my new sink (long story but I know this is the best place to begin). He wants me to order the sink tomorrow. At first I liked the practicality of the low divide Kohlers which are pricey but doable. Then I saw this sink: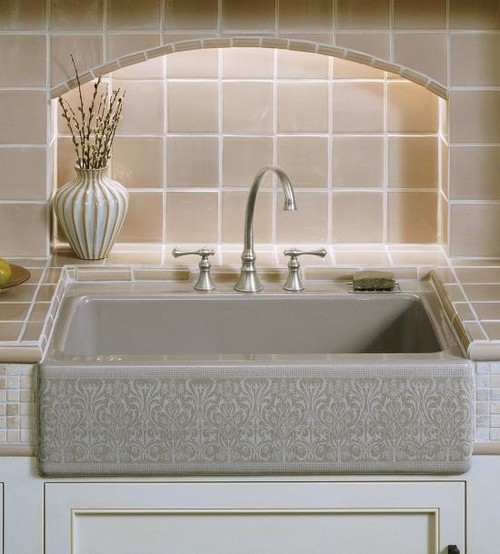 Traditional Kitchen Sinks by Denver Kitchen And Bath Fixtures PlumbingDepot.com
Now it's the only sink I want. Is it worth the extra $1,000 or $1,300 to have a beautiful sink like this? My sink is quite visible from all angles of the room.........if that justifies it.