NO Drain Acid Wash for Plaster/Pebble Snafus
The pool has been finished and chemically balanced since 4th of July, but still with the same plaster leftovers despite vigorous brushing that were in the pool when they "half-acid" washed it in the first place. I've called the pool builder and all I get is "that's one of the prettiest color pools ever, you should just enjoy it" with no attempt to help remedy the plaster situation. It's noticeably streaky in daylight, I'll try to post pics of that tomorrow. But I've keep the water pH slightly below normal, but still no change in the plaster streaks with considerable brushing. I'm thinking of lowering the pH (BUT TO WHAT LEVEL- 7.0- how much less? 26K gallons- how much acid?) then brushing some more. I'd like to make the PB do it, but not much likelihood there.
Here are picks after acid wash and starting fill of water to see the same streaks that are there now. I'll post filled pool pics of the areas of concern tomorrow.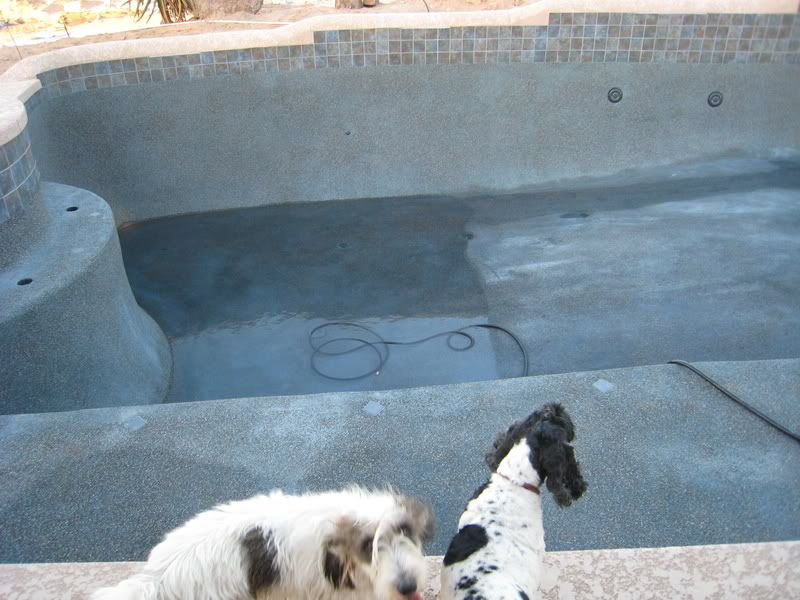 Thanks all!!