New Build - Klein, TX (North/Northwest Houston)
newhoustonpool
July 8, 2011
Hello Everyone! Been lurking here and soaking up all the knowledge for the last two months and finally found some time to post pictures of our build. We are going with a more modern style, straight lined pool to maximize our small yard. Well not really a small yard but an average yard with a big easement we had to work around (14 ft).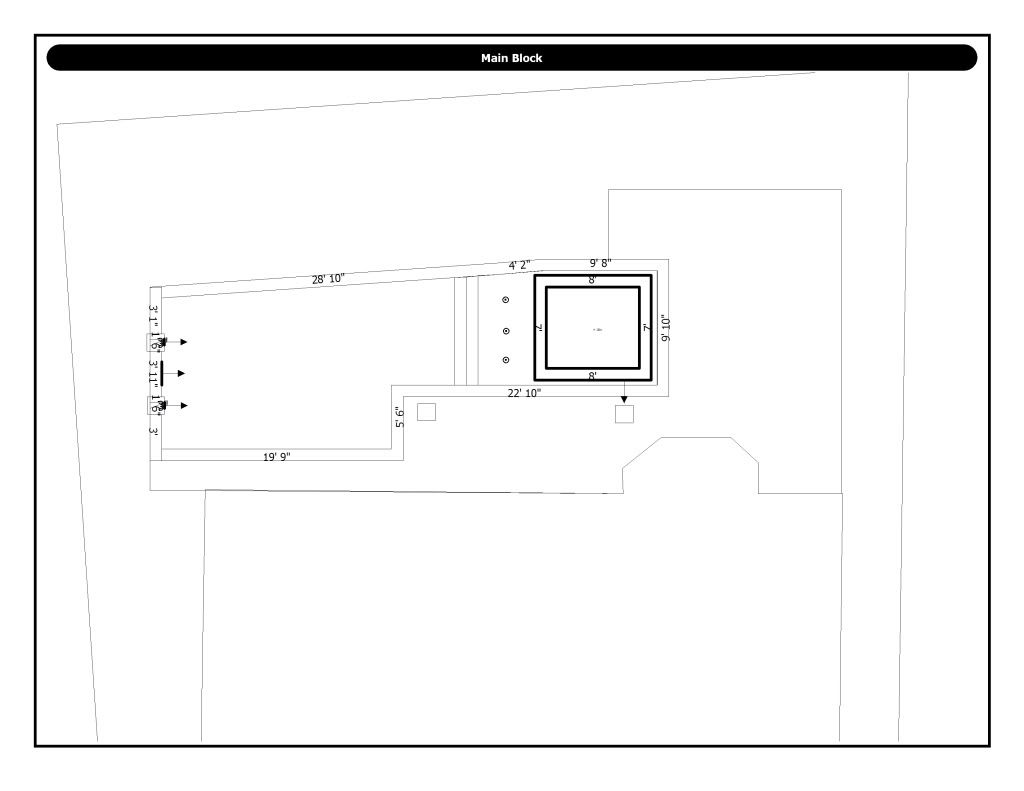 Pentair is our equipment of choice including an Intelliflow VS pump, IC-40 SWG, a separate water feature pump, and the EasyTouch automation system. We will have about 600 sqft of patio covered in travertine pavers are using a matching travertine travertine coping (English Walnut).
A few changes were made last minute to the design attached. We ended up with a 6x9 spa which gave us about 10 inches of trough around the 24" inch raised, infinity edged spa. We also went with a 24 inch raised wall with 30 inch tall pillars and a 7 foot center wall. The center rear wall and spa will be covered in glass tile (Oceanside's Midnight Love).
The remaining wall and columns will be covered in 2x4 split face travertine.
The pool uses most of the available space and comes within inches of the rear utility easement. The wooded stakes are my easement line. Here is the outline on the ground: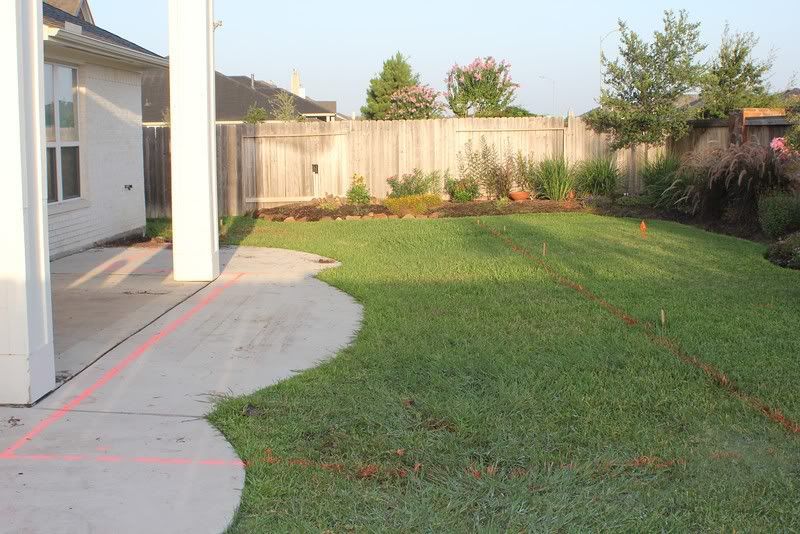 Lots of progress made the first 3 days (started on Sunday, June 26) and had three days of progress.
Day 1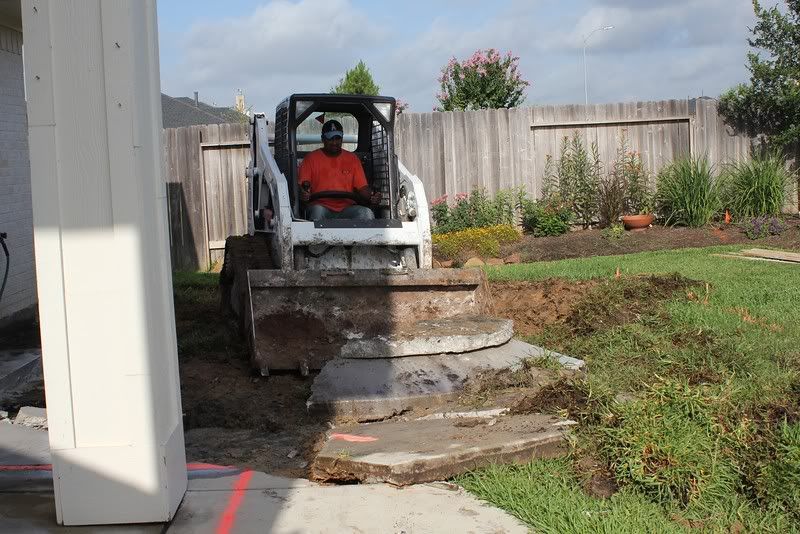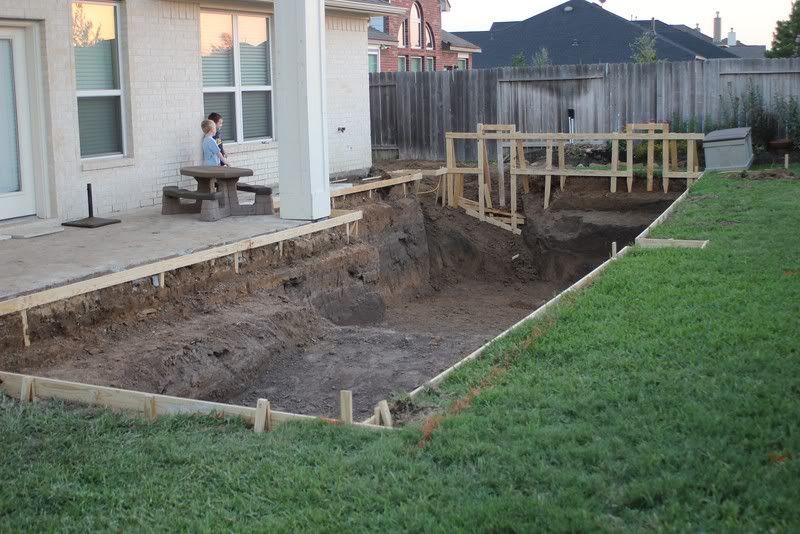 Day 2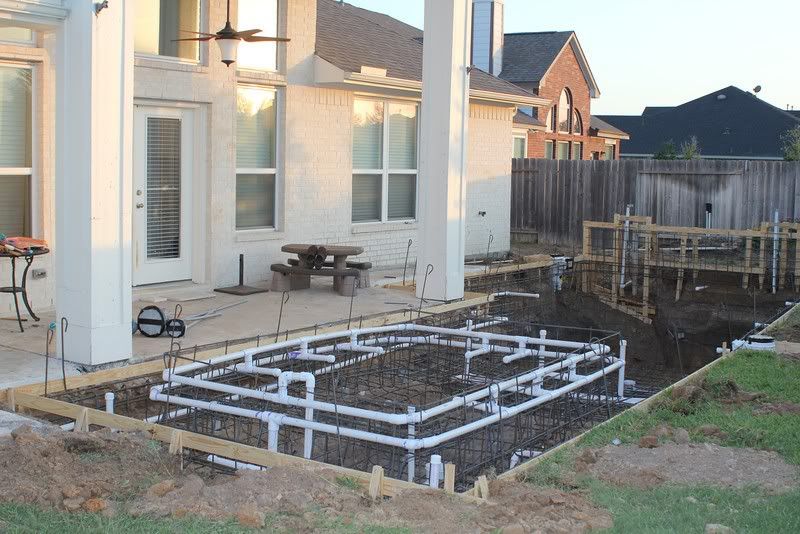 Day 3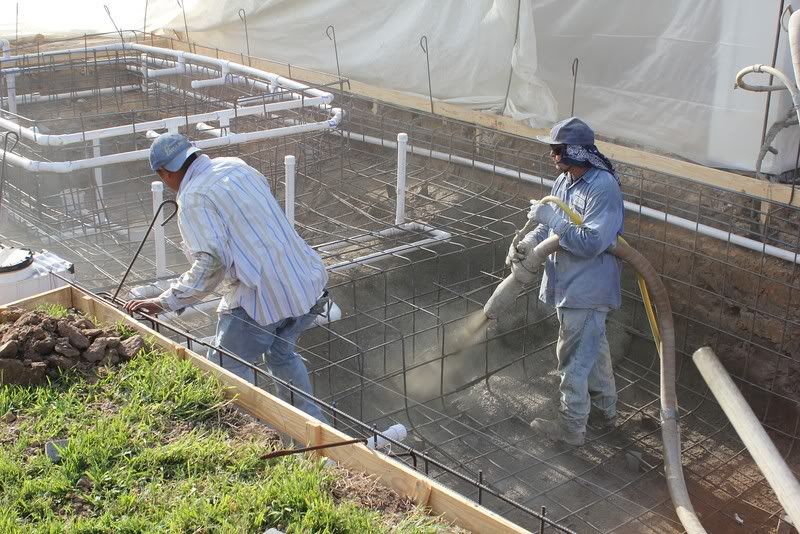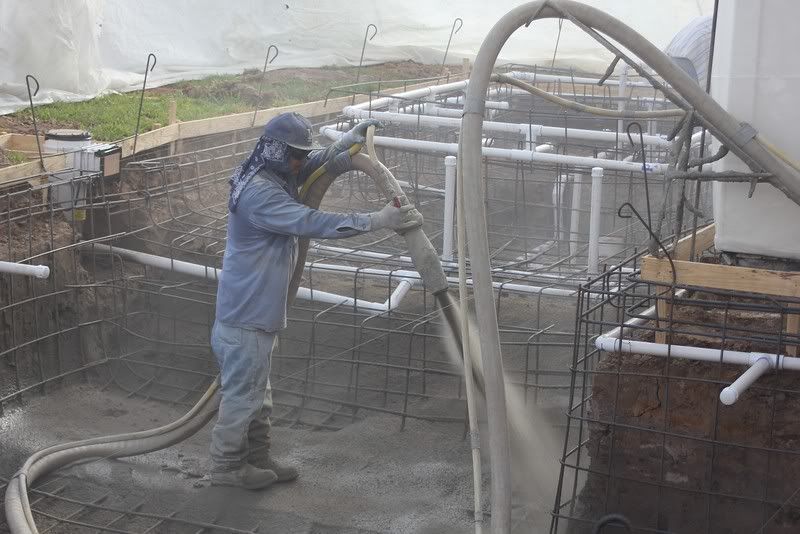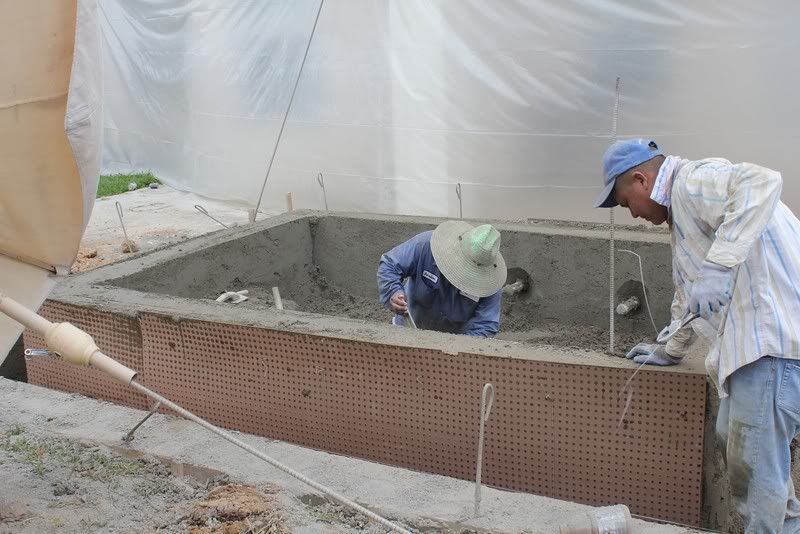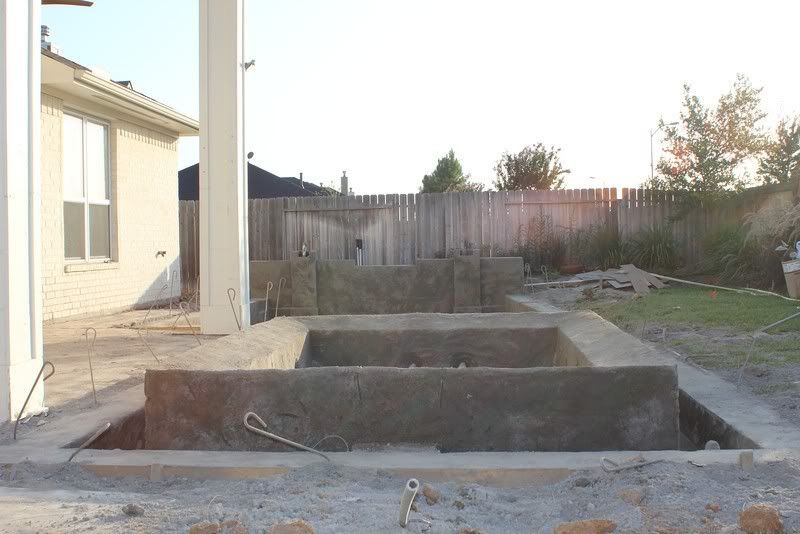 Days 4-10
Water, Water, Water and then some more water to keep up with the near 100 degree days we are having!
[b]Day 11 - July 6[/b]
The guninite crews return to fix some blemishes and areas of concern. I had no idea they were coming back but apparently my builder wasn't happy with some of their work. I took this opportunity to change the pitch on on spa from a 3 in drop (outside to in) to a 1.75 drop. I probably could have gone even further to get the glass top look we wanted but we are much happier with where we are now.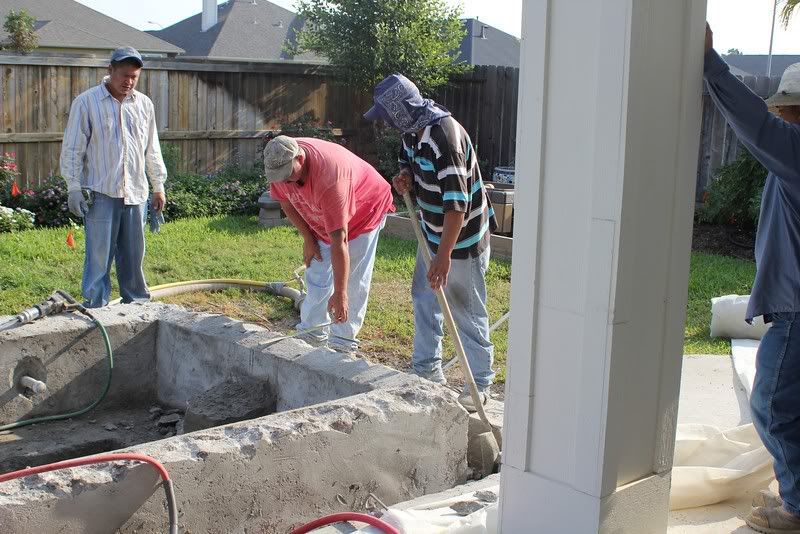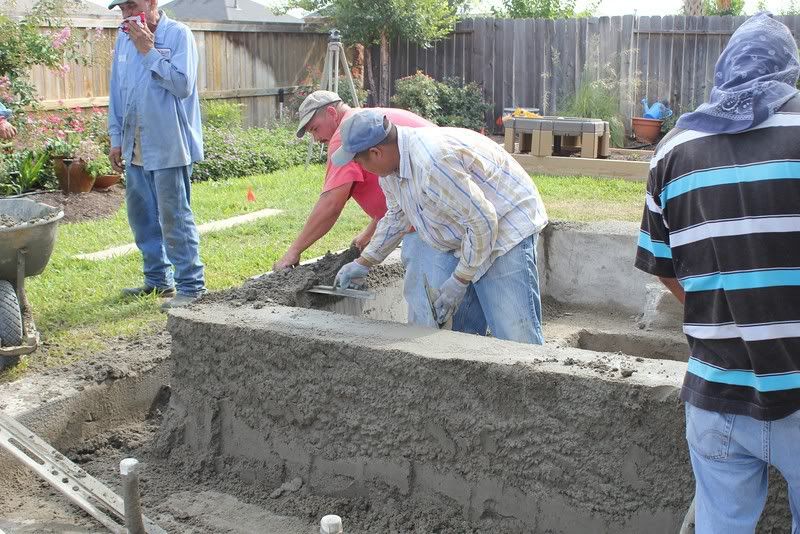 Day 12+
Back to water, water, water and a bunch of waiting. Work will not resume until the week of July 18th. Our Oceanside glass tile is supposed to arrive the week of the 18th as well. Once that is onsite, hopefully we can start to make lots progress.
As we get back to work, I'll try and keep this thread updated with new pictures. Trying to get some bids lined up for a patio cover on the spa end of the pool where we will have the majority of travertine patio going in.