Help me pick fabrics for kitchen!
Howdy! I'm working on fabrics for my new kitchen. I have a window seat at one end where I'll have a dining table. Also, I will have chairs upholstered as well as counter stools. Here's the layout: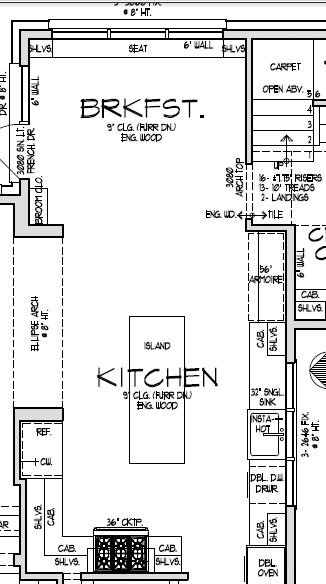 The toile is what I'll be using on windows. I need to coordinate fabric for window seat and maybe pillows, as well as chairs and stools.
The paint chips there are walls, cabinets, ceiling in that order.
Choice One:
Choice two:
Choice three:
Would love to hear some feedback.
Thanks!