Need help choosing tile for half bathroom floor
Hi everyone,
We are getting our half bathroom remodeled. Right now it is a hideous tiny room with a gold-wallpapered ceiling, dark brown fake wood paneling and a gross old off-white tiled floor (not the cute retro kind, just an ugly cheap kind).
My style is modern-ish with some glitzy touches. I also like MCM furniture.
I am going to do the following:
1. Paint the walls and ceiling a pale pink
2. Install the following pedestal sink with the faucet pictured: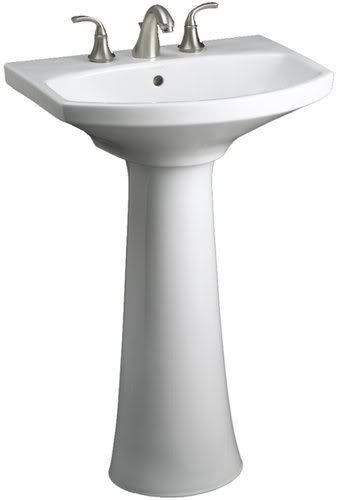 3. Install new light sconces and a new mirror, something along these lines: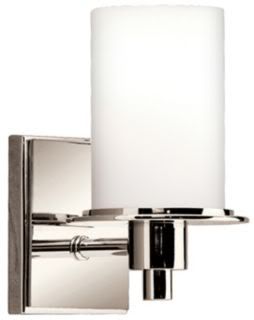 though I'm not settled on those light fixtures.
My question is whether you guys have any ideas on floor tiles. The room is small, so something that's not overly busy is probably good. The room also gets no natural light, so dark tile might not be good. I was thinking some kind of white floor tile, but I can't seem to find anything I love. I would love some recommendations or pictures. Thanks in advance!!