Odd Spa Pool with a grotto
Suzi AKA DesertDance Zone 9b
July 10, 2013
This is a very small pool that has jets and is actually a spa (we call it a spool).
This house was a foreclosure, and the heating unit is gone. We did hire a pool guy, but under the grotto is a deep spa, and my grand kids informed me on the 4th of July that it's filthy!
There is a waterfall over the grotto, but the water is cold, and the pool guy has said he is not going swimming to clean it. So it's up to us.
What do we need to clean this mysterious under the waterfall grotto? PLEASE!!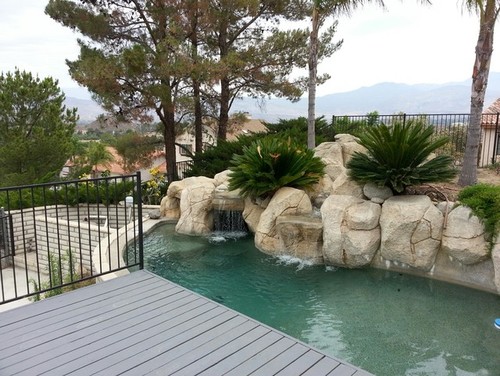 This post was edited by desertdance on Wed, Jul 10, 13 at 14:55