Seeing undertones in white kitchen cabinets
Someone recently suggested that a poster should compare their white cabinet to a piece of white printer paper to see what undertones it had. So I am trying it at home and wanted to know if I am seeing what you are seeing. I know that everyone's monitors read differently, but I never see undertones, so I thought I'd give it a try anyway.
Here are two small cabinet samples on a piece of white printer paper with some Benjamin Moore swatches next to them: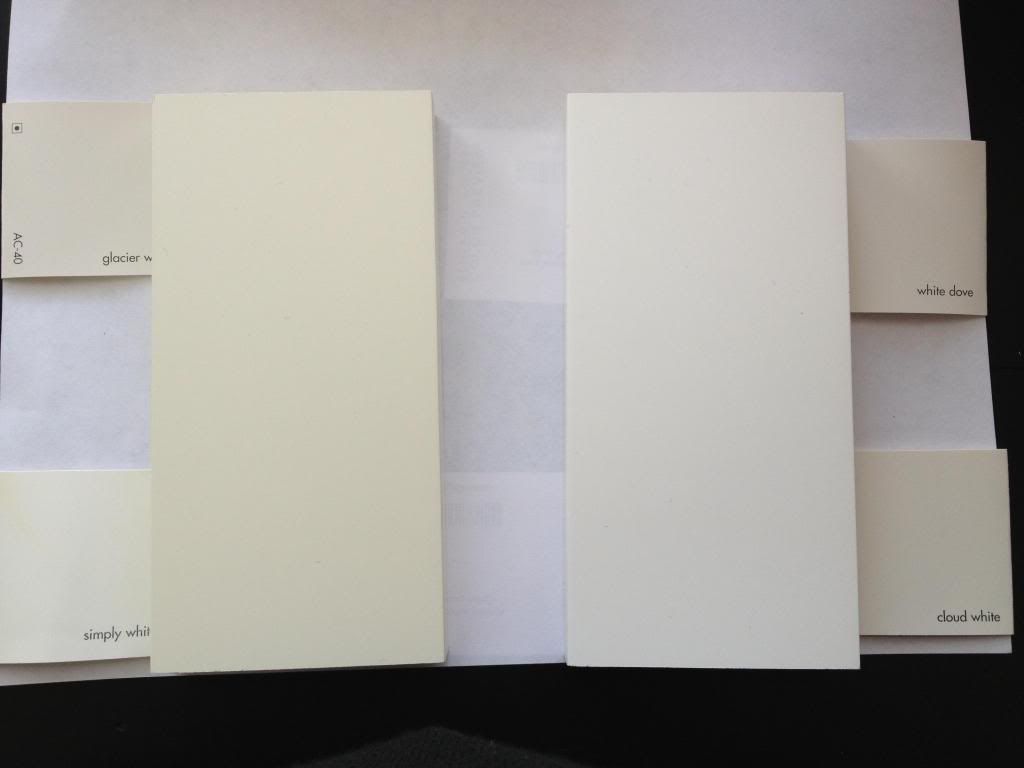 The sample on the right reads yellow to me and the one on the left white. I like the one on the left better.
Can any colors (counter/backsplash) be matched with brighter white?
Any thoughts are appreciated!