OMG, I Finally have progress--cabinets!
After watching everyone's progress and waiting and waiting for something to show...I finally have my cabinets in.
Island (Imagine my marble hood on that back wall!!):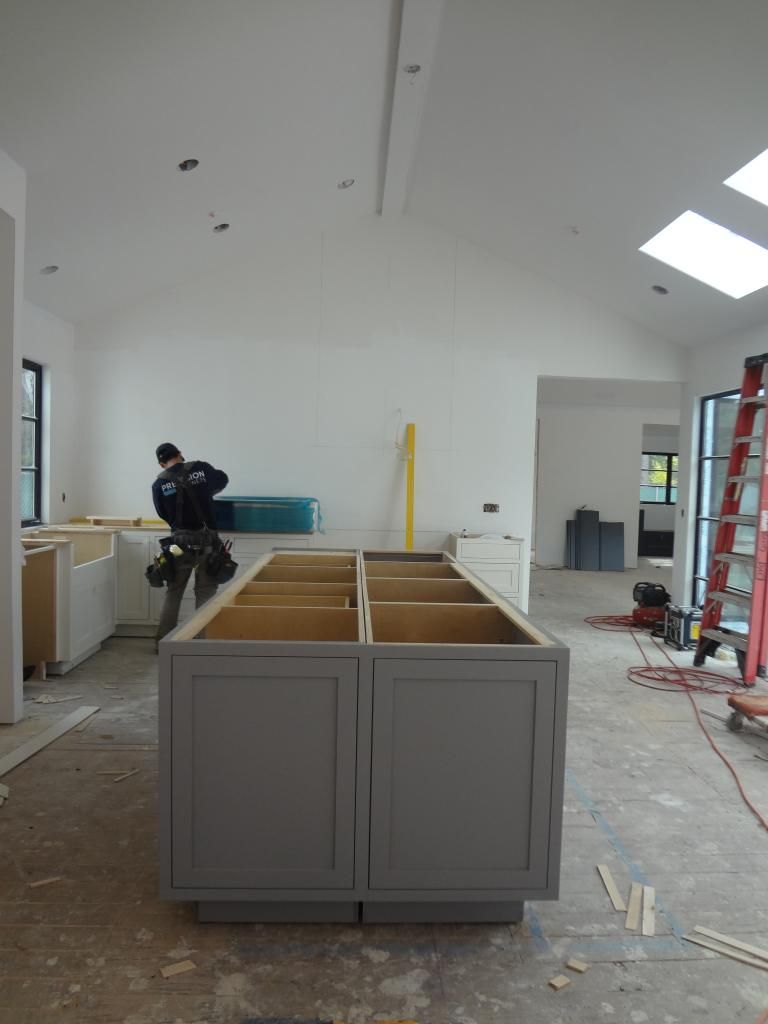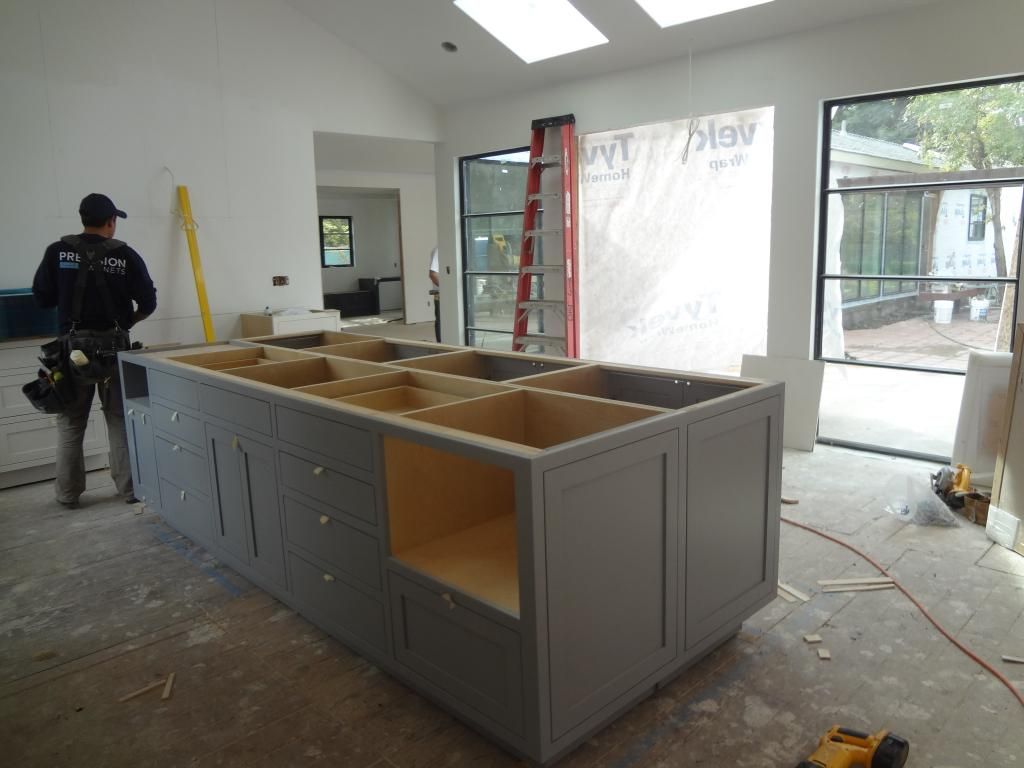 Pantry: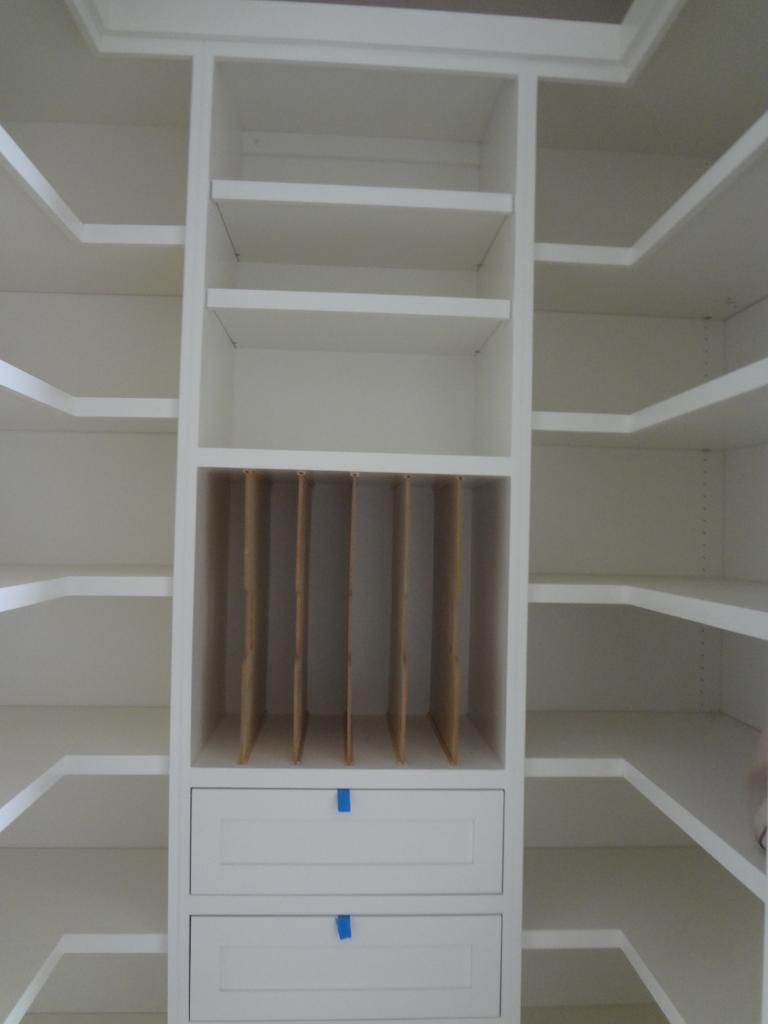 Pantry in that doorway: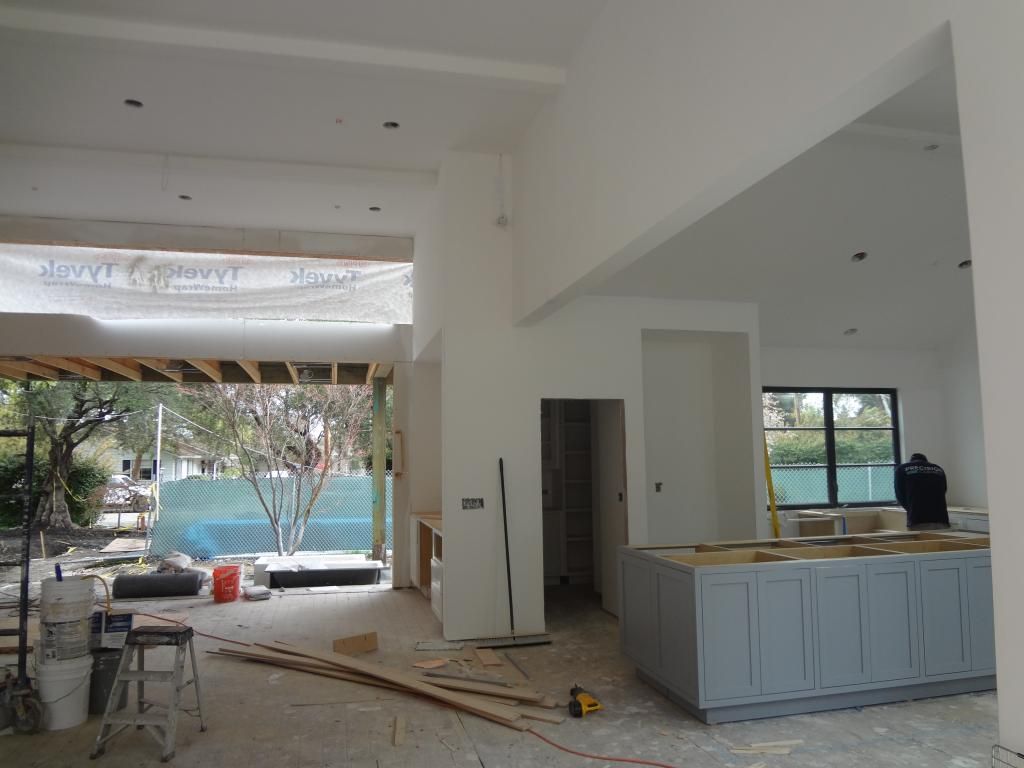 Buffet: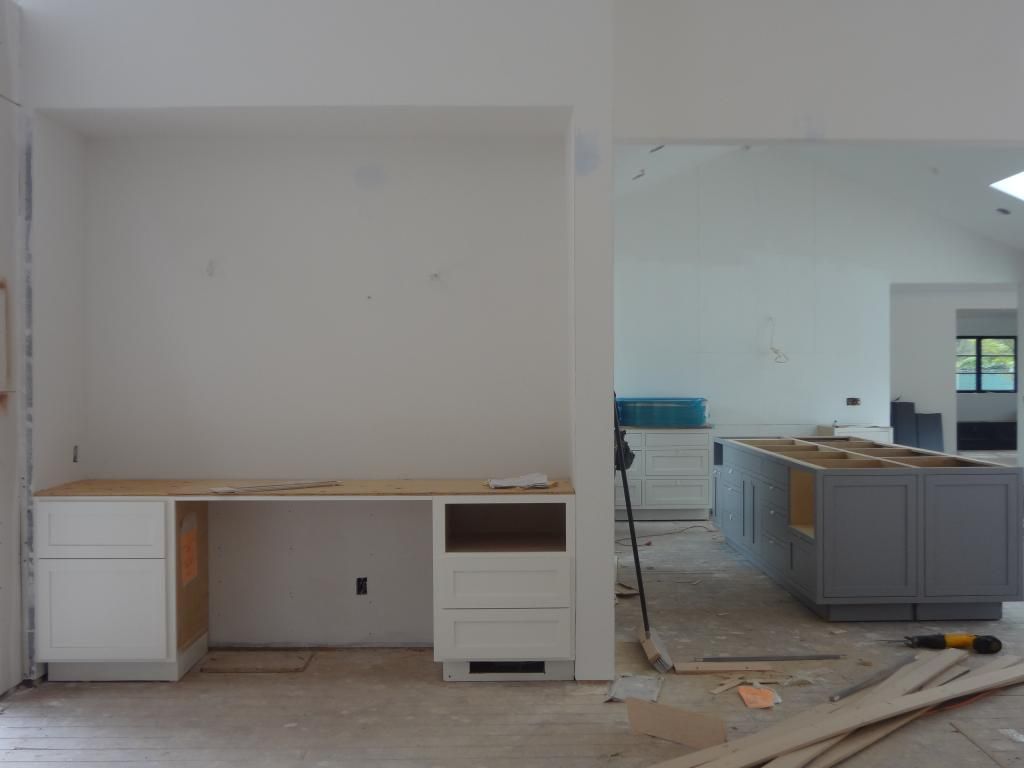 That hopefully will look like this soon: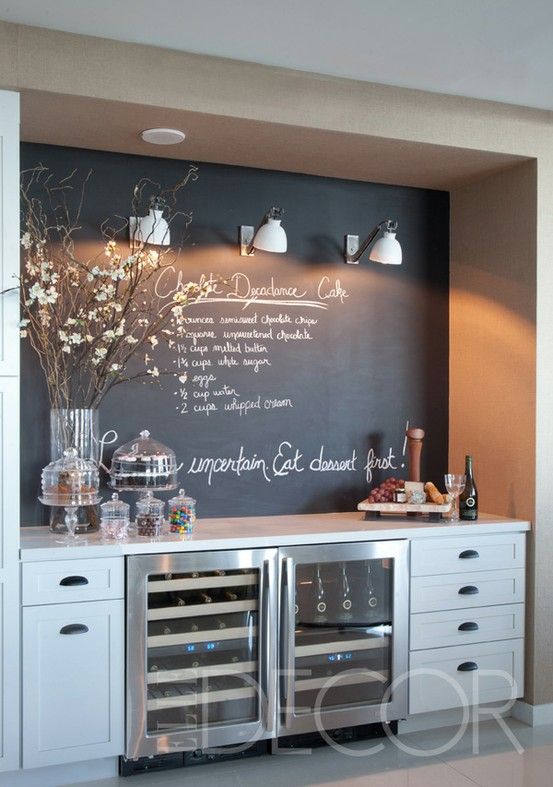 They need to paint those dividers in the pantry white...don't like the wood color. There are a few imperfections, but they will fix all that. Our cabinet company, Precision Cabinets, is really good about making everything perfect. Woo hoo!!
Here are some gratuitous pics of bathrooms because I love them so much: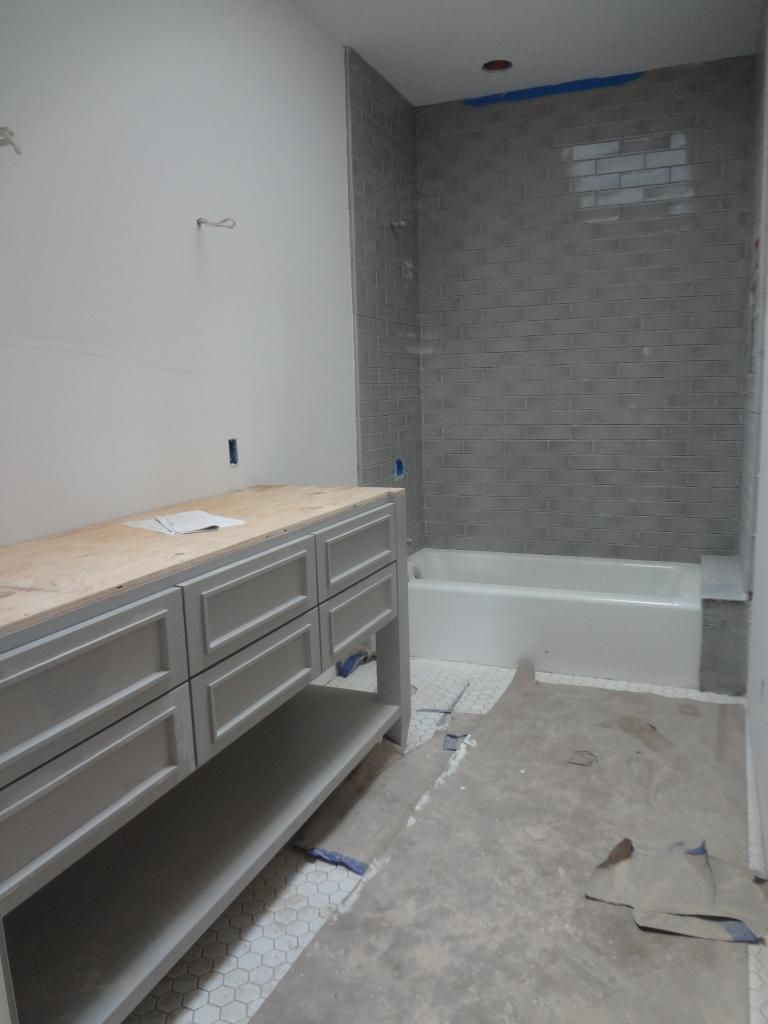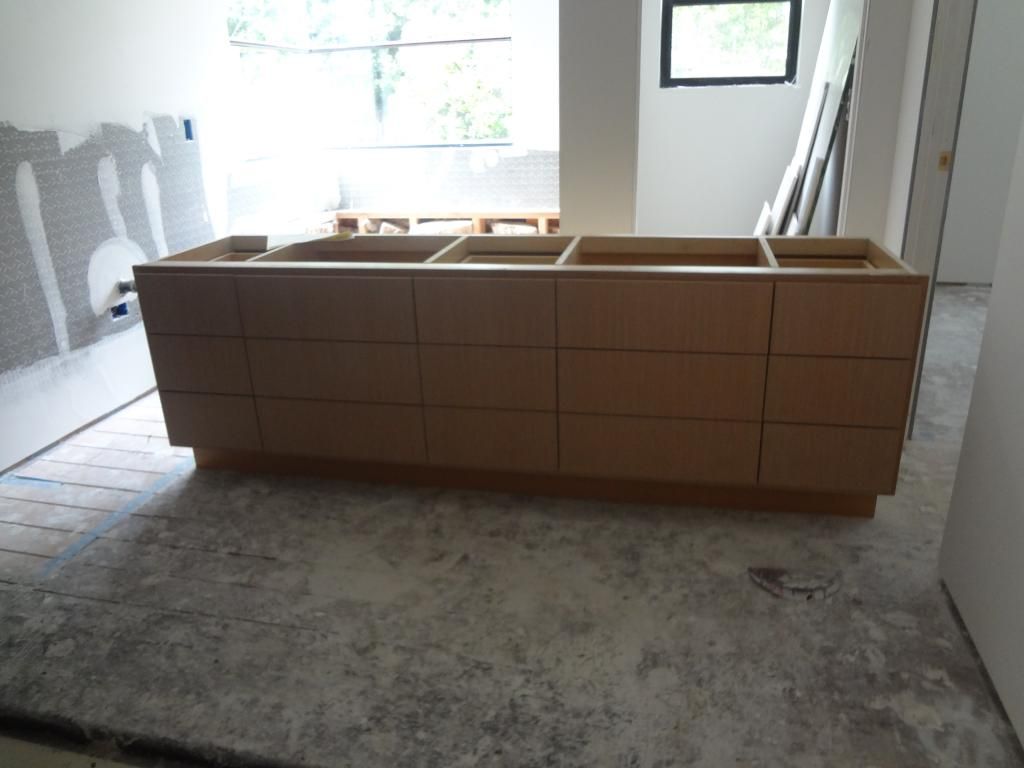 Library: