Picking an exterior paint color---need help!!
Our daughter's home is going to be repainted and she's not sure about what colors she should use. It's a Spanish Colonial Revival home, built in 1925.
The windows used to be brown, now they are white. She was thinking about painting the home in a light cream and painting the trim white to match the windows. Do you think this would look too washed out?
What if she painted the house a light cream, painted the window trim white, but painted the window sills in a terra cotta color?
Your thoughts? maybe a darker color to have more contrast with the windows?
That darker swatch is the original color that has faded to a light mustard.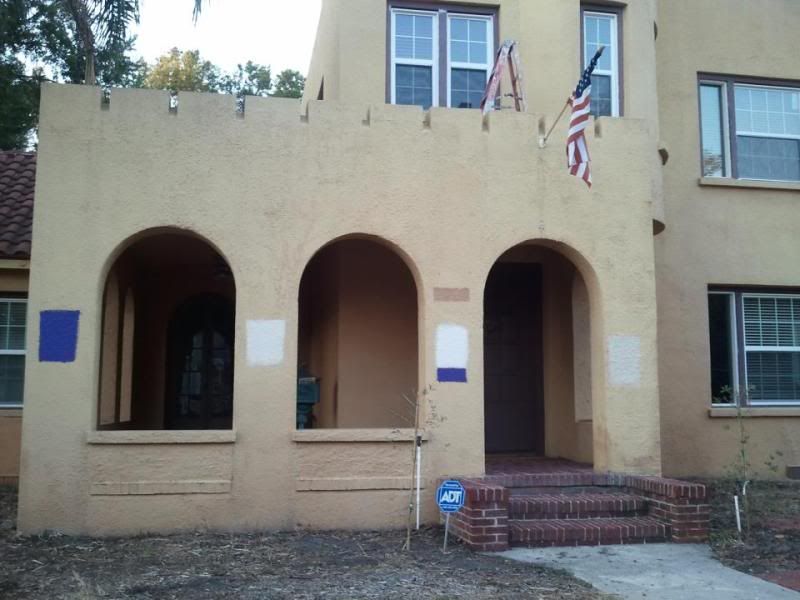 And she needs to give the painter the colors tomorrow. Nothing like rushing a $$$ decision!