Does granite as hearty as quartz for counters?
caveman_mike
March 21, 2013
YIKES: I meant to say "IS granite as hearty", and I can't edit the title. SORRY!
---------------------------
I think I'm willing to overlook the radon and/or radiation associated with granite (per my other thread).
I really do like the high gloss shine of granite.
And per a different thread, it sounds like neither granite nor quartz should stain if ordinary care is used not to allow tumeric flavored blueberry smoothie spillage to sit on the counter for long periods of time.
My final question (I hope) is about overall durability:
If my stainless steel pressure cooker is dragged across a quartz or granite counter, will it scratch either surface?
(Not that I plan to do this, but my partner isn't nearly as careful as I am. I don't want to get fancy counters and then have fights or be looking at scratches for the next 15 years).
Thanks,
Mike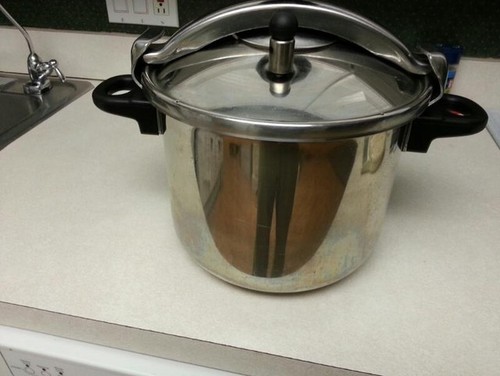 This post was edited by caveman_mike on Thu, Mar 21, 13 at 21:26