Want to See Some Pretty Batik?
I recently found these old pictures, I still enjoy seeing the work, even though it's 30+ yrs. old now.
I think I'll call it Prescient Wedding Sampler.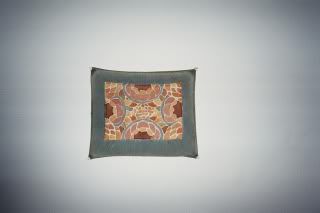 Closer up.
I didn't just quilt it, I made the batik or to use it as a verb, I batiked the fabric, onto silk. I learned how in my teens, really loved it.