Birthday Block Exchange Community - General Discussion (Feb.)
sandlapper_rose
February 2, 2011
I didn't see this already posted so I hope it's not that I missed it. I don't want to duplicate one that was posted by Kristene.
This area is for the people participating in the Birthday Block Exchange group. If you are in that group, please share pictures and discuss whatever you would like to discuss or give some pointers on quilting. We are all trying to get to know each other better.
I just returned from California where my older daughter lives and these are the baby quilts she received from me. She is expecting triplets. I made two quilts for the babies when they get here. My younger daughter (dragonflyUSC - who is also in our exchange) made the third one.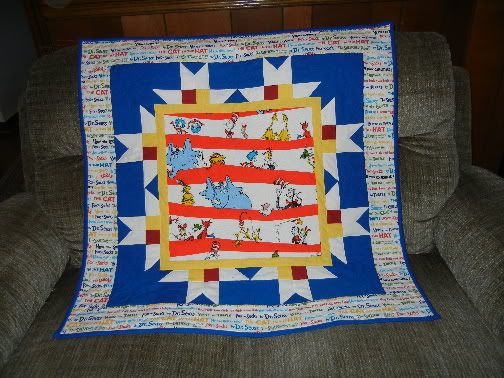 They are all the same pattern: one with red, one with blue, and one with green. I'm sorry but I don't have a picture of the third one after it was completed. Maybe Andrea can post one later on.
I hope everyone is doing okay following the bad weather. I was so lucky that I went through airports that were all uneffected by the storm. It seems like the bad weather keeps coming over and over again and there are few places that have not been impacted. Everything is well here in SC. In fact, it was a pleasant winter day here today - in the 60's.
Jeanne