Purses
luvtosharedivs
February 10, 2012
I just finished a couple of quilted purse projects and wanted to share them here.
I've made purses/totes before, but this pattern beats them all! It's called 'Baja Traveler'. The top measures about 14" across, bottom is about 11" across, height is about 11" and depth is 5". It is made so sturdy, that it stands up by itself, because of all the fusible fleece backing the fabric. There is one outside pocket, and a bunch of inside pockets.
This first one is in dark fabrics, because I wanted something more for Winter. It has a fabric handle and a zipper closure. (The pattern can be made w/o a zipper, if desired.) The handles are standing up, because they're leaning against a wall. The purse is standing on its own:
I enjoyed making it so much, that I decided to raid my stash and make a wild one for Summer! But I wanted a longer handle, so I used belting material. Here's the front: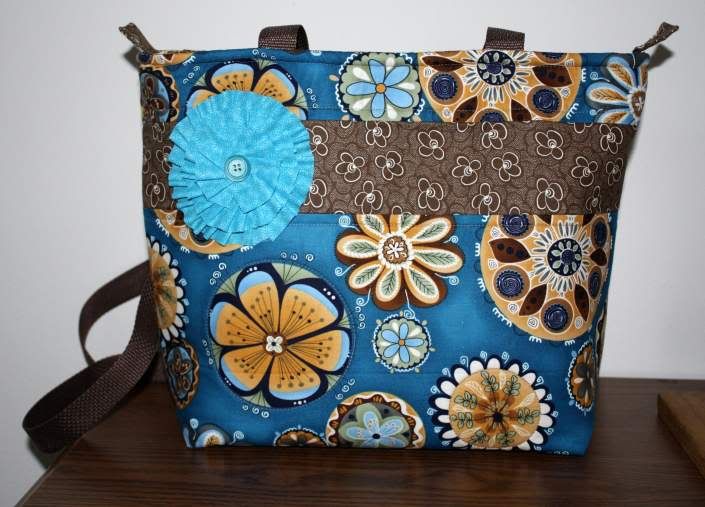 And the back, with an outside pocket:
The attached "flowers" were made with a product called 'Glubers'. The directions called for a "bling" to be attached to the center of the flower, but I used buttons instead, since I have a jarfull of saved buttons from years of sewing.
Please share your pics of purses, totes and bags:)
Julie