New Kitchen Reno Layout, Please Step Inside.
renosarefun
March 12, 2014
We've done our own layout and have gone over it many times and although it's not perfect I don't know if we can change anything. One thingswe don't like are:
The fact that the dishwasher is right beside the stove and there is no other place to relocate it without losing good access.
I'm going to be making out my cut sheet and start building the cabinets this weekend. The cabinets will be 3/4" Maple veneer including the backs and the doors will also be Maple raised panel with a dark cherry stain.
I'd appreciate any thoughts on the design.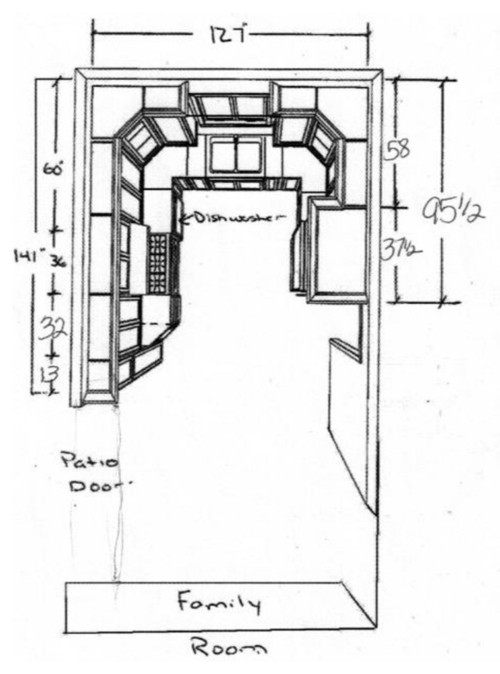 This post was edited by Renosarefun on Wed, Mar 12, 14 at 20:22