Granite installation - mess up? Or am I too picky?
Cabinets were installed last week and they are beautiful. We splurged with custom made and stained rift cut oak. Yesterday the counter top was installed and it just doesn't seem right. First, this is a euro style clean line look that we want so details really stand out. We have two angled end cabinets and the angles of the cabinets don't match the angle on the counter. It's not a huge difference, but shouldn't the counter top match the cabinets? Second, the installers nicked the cabinets :( Sure, nicks are bound to happen, but this feels like just sloppy work. I've been pretty easy going about little things here and there, but I am having a hard time letting this one go. Should I have them make the counter top angles match and have them pay the cabinet maker to repair the cabinets?
Here are some photos.
cabinets installed and counters being templated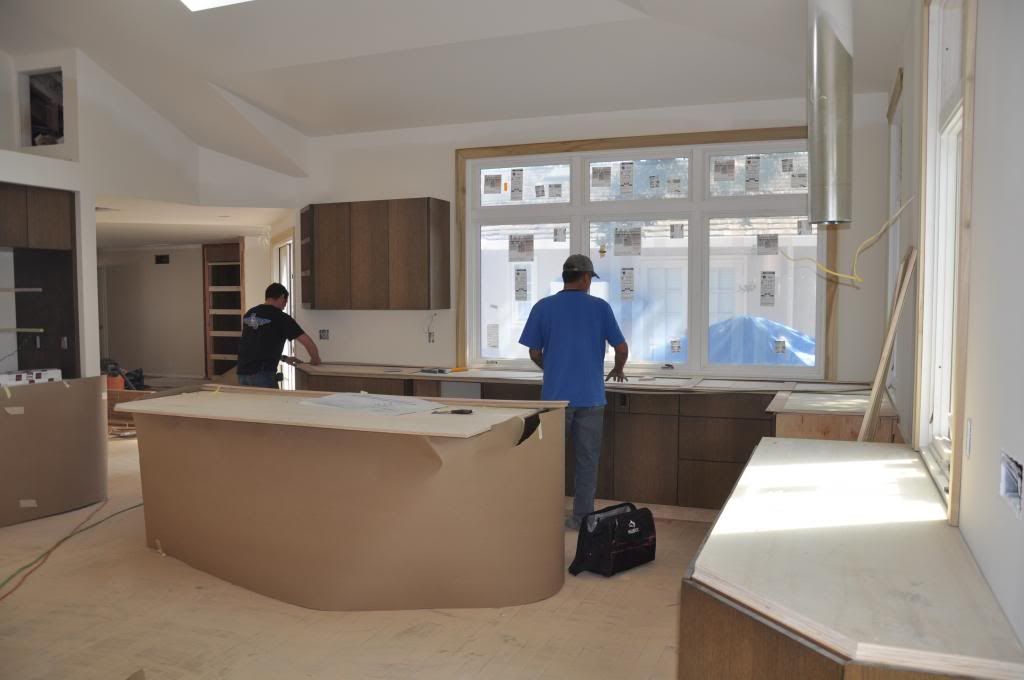 If you look carefully at this pictures, the plywood base has an angle at a slightly different location than the actual cabinet angle. Cabinet installers did the plywood and it appears the fabricator went off the plywood rather figuring out the right overhang and angles for the counter top material.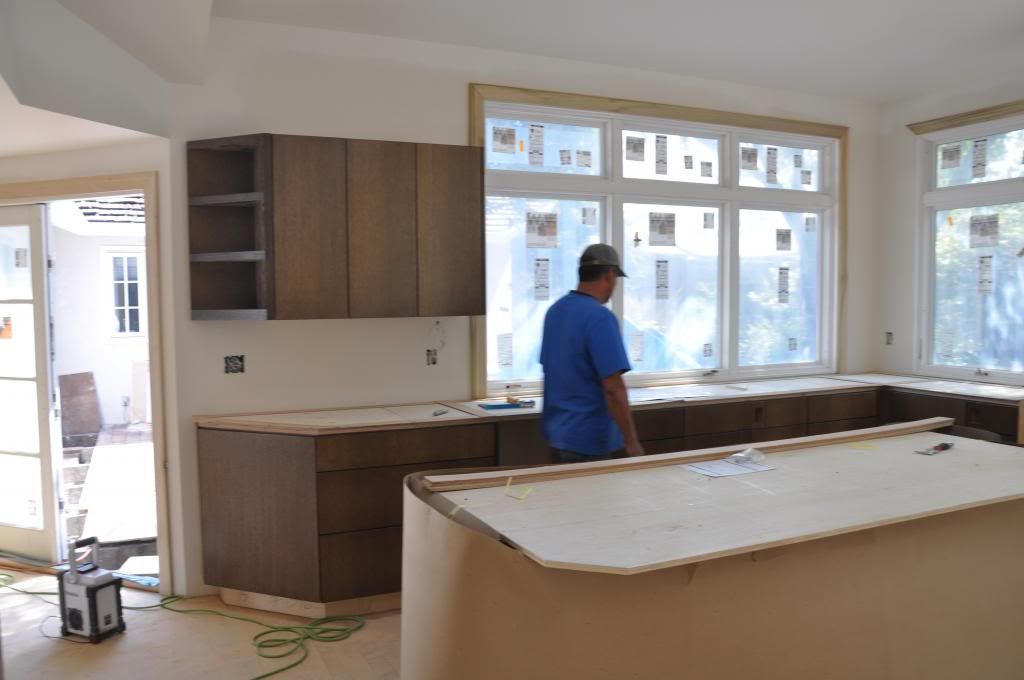 Counters not lining up:
Sorry this image is no longer available.
and finally - the big nick - and there are several more like this :(
Sorry this image is no longer available.
I know the cabinets are bound to get nicks - but I have a hard time starting out that way. Am I just being too picky?