Least Expensive Patio Floor Option
Looking for input from anyone who has built or does do the work. Very early stages of trying to find the least expensive option for getting a decent patio floor. In the area between the house and the deck you see in the picture below.
Data. The existing ground level pad is 16' x 15'. The house back door sill is about 8 or 9 inches above the slab. The deck on the other side of the area is about 12" above the existing slab.
I was thinking about laying treated 4x4's for a support structure and laying composite decking over that. But I'm reading that is not a good idea. There are termites. This is in Mississippi. Because of the limited height available, don't knw if a deck would work.
I did some preliminary looking at pouring a concrete slab, but I was getting prices around $6-$8 a sq foot. I want to do a deck/slab that is 16x25.
Any comments appreciated.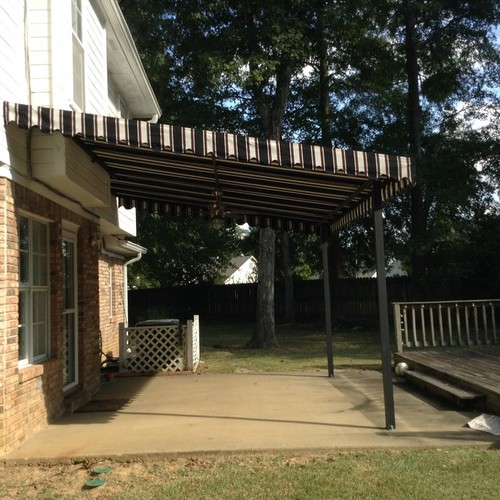 This post was edited by splais on Tue, Oct 8, 13 at 22:00