Design Around This #17: Steampunk
Do not post your designs in this thread. A second thread will be posted for finished designs in a week.
What if... Futuristic technology had been invented in Victorian England?
Nineteenth-century history actually took some of the roads not taken--like dirigible airlines?
The outlandish devices of Jules Verne were not only possible, but had actually been built?
How would people dress?
What would technology look like?
What would kitchens look like?
You can read all about steampunk online, as movement that encompasses fantasy literature, role-playing games, major exhibitions at the same venue where the New England Patriots play, a fine art movement, an interior design movement and more.
Most of all, you can read what steampunk is not. Steampunk is not vintage industrial, especially not when produced by mass-market merchandisers like Restoration Hardware.
"The acceleration of the present leaves many of us uncertain about the future and curious [about] a past that has informed our lives, but is little taught," said Martha Swetzoff, an independent filmmaker on the faculty of the Rhode Island School of Design who is directing a documentary on the subject. "Steampunk converses between past and present. "It also represents a "push back" against throw-away technologies, Swetzoff said, and a "culture hijacked by corporate interests.
Not really Steampunk--Nice, but Something else: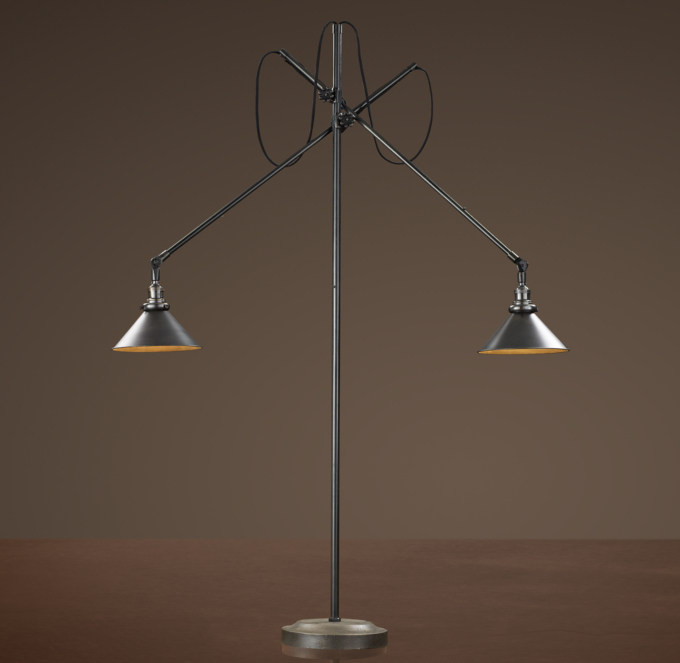 Steampunk, by a pretty successful steampunk artist.
Many steampunk art pieces, rooms and objects incorporate vintage industrial elements. But there is a heck of a difference between something that looks like the control room of an 1889 rocket ship, and something that looks like salvage from a 1919 decommissioned NYC subway station. The latter can definitely appear in a steampunk room, but is not the same thing.
This thread is designed for a discussion of steampunk. A new thread will be posted in a week to show your designs. If you want to know more about these threads, or how to create a mood board, look here.