February2011 Show and Tell,WIPs and Finishes (post pics here)
This is the place to post your projects in Feb.
My quilt was finished yesterday but I'll put it in under Feb. It is not truly a Postage Stamp as there are repeat fabrics and squares finished at 1 1/2 " not 1". Sharon, you may remember me complaining,in your monthly goals threads, about getting this one done. That was many months ago.
Size is about90x96".
Scrap quilts are my favorites.
I hope you will all show us your work to help you finish projects and for our enjoyment.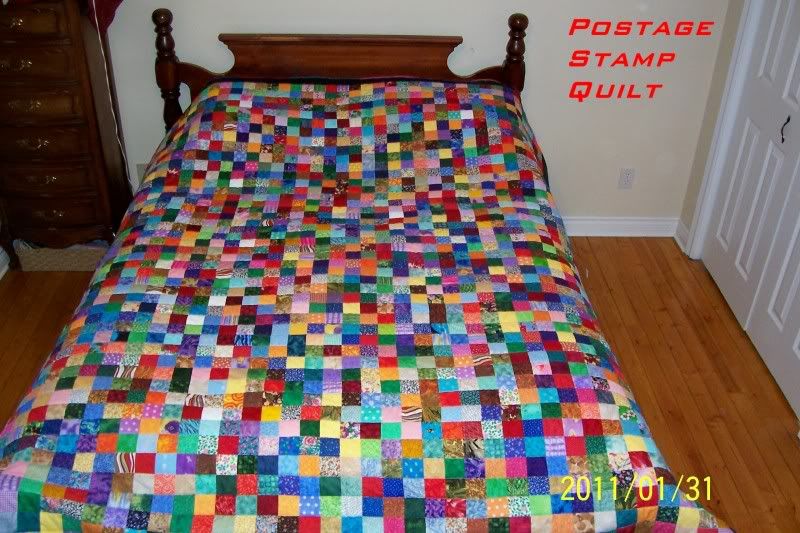 ~Geraldine