Experience needed with slide installation
cakelady_2010
June 25, 2011
We recently had our Inter-fab X-Stream 2 slide delivered. We assembled the slide for the PB to add the anchor bolts. The slide kit included 2 3/4" anchor bolts with instructions to use a 3/8" masonry bit to drill the holes with the slide moved to the side of the marked locations for the anchor bolts.
The PB chose 5" by 1/2" bolts instead and ran into rebar during drilling the holes with the slide in place over the marked locations. So 2 of the 11 installed bolts are at an angle and 2 are sawed off level with the deck. The 2 that are sawed off are right at either side of the steps so it is unstable back and forth with attempt to climb the stairs. The large bolts made the holes bigger that were made to accommodate the smaller anchor bolts.
The PB scheduled someone with their company to come out yesterday morning to reattempt but did not show.
The PB wants to move the slide and re drill all bolts to miss rebar. 2 of the legs have to be plumed to 90* and the step leg has to be at 16* for the slide to function. There is not much play in our deck to move it without being off of the deck. Is it possible to tap out these bolts that are at an angle?
Or is it possible to make a hole into the 2 sawed off bolts to install the smaller 2 3/4" anchors bolt someway?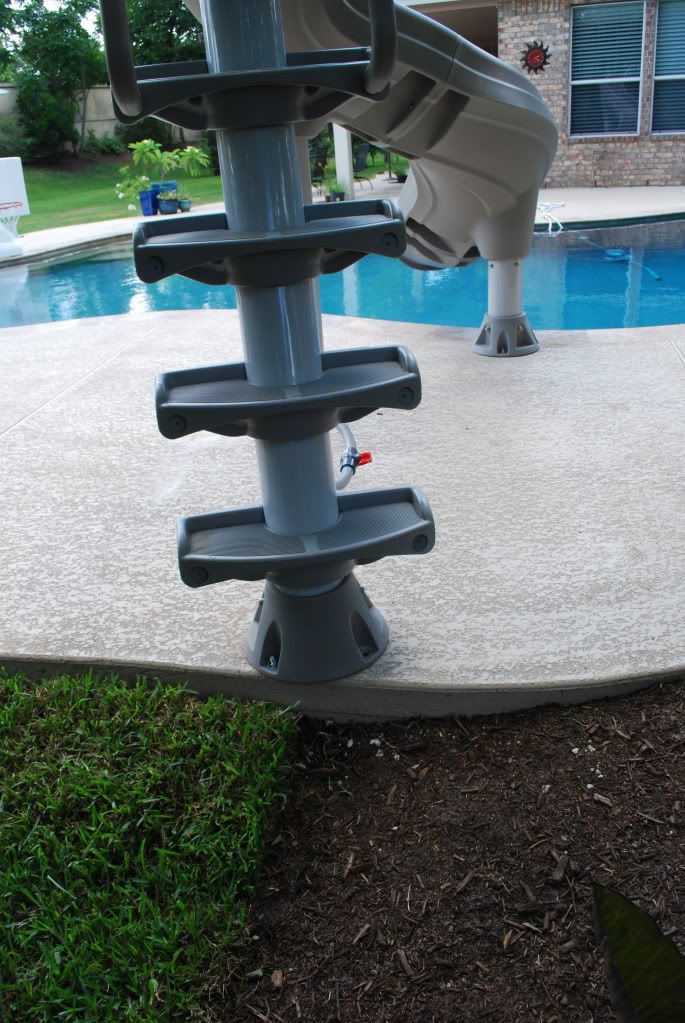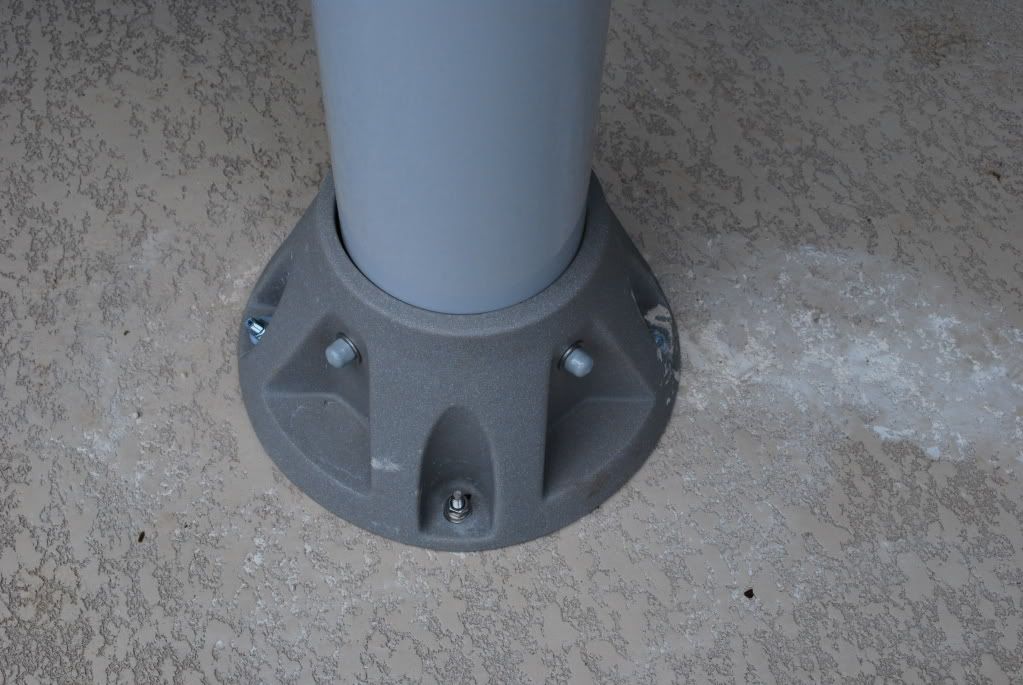 Any feedback would really be appreciated. I have no experience with anchor bolts in concrete.