Exterior Progress, non-plant decisions stalled
bergiesgirl
April 24, 2014
So our front exterior transformation is in full swing. I take that back the landscaping is in swing, we are still undecided on pretty much everything else, getting closer though. This may be a dumb question, but when your house is almost entirely brick do you paint siding and trim the same color?
We narrowed down the exterior lights that were within budget. When I saw we narrowed, I mean I found eight I liked and DH picked two. The first option is Dolan Designs Charleston 13" and the second is Allen Roth Parsons 17" the picture on the house shows the Allen Roth in the 30"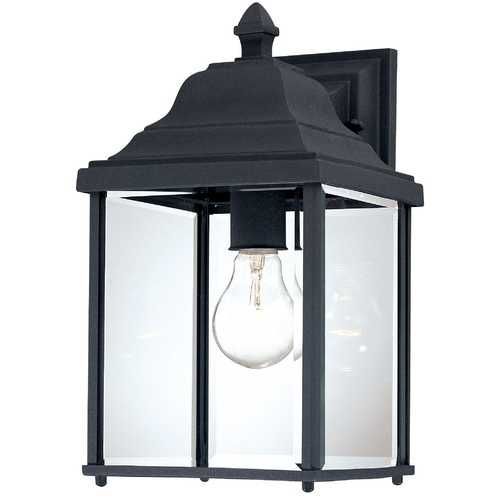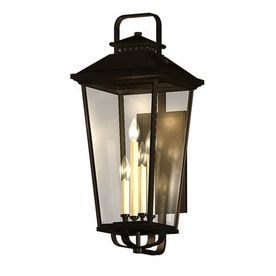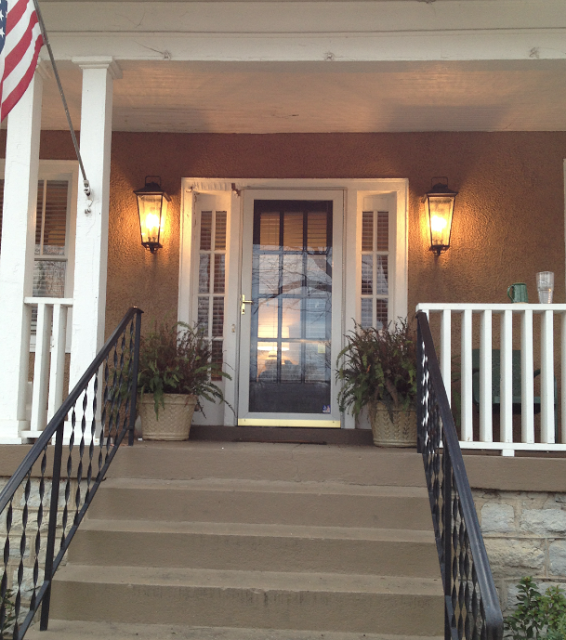 We are going with a creamy white for the trim and waffling between an orange orange or a rust orange for the door.
Navel or Tandoori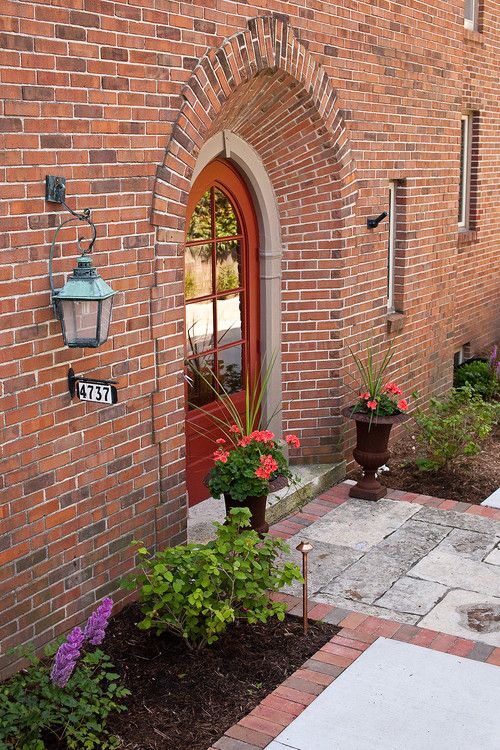 I think the blue plantar needs to be replaced by something more neutral, seems out of place.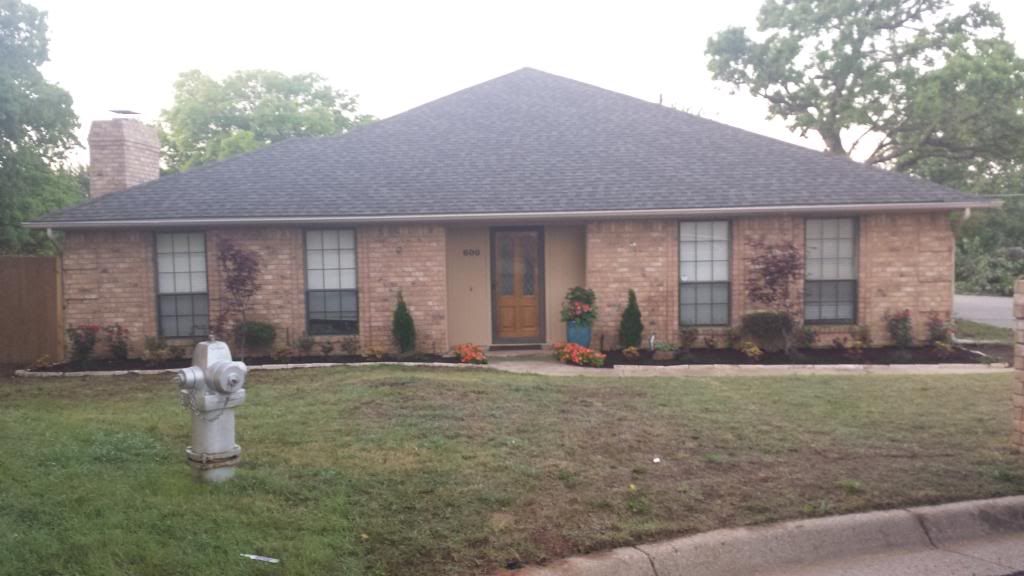 Of course I had to include a pic of BergieBaby supervising, he is a taskmaster, so stern!

This post was edited by BergiesGirl on Thu, Apr 24, 14 at 22:16