Pergola over deck
carol23_gw
September 27, 2009
I would like to have a structure over the deck where I can grow vines. It's a Trex deck with wood railings. Can the structure be fastened to the railing and posts or does the deck have to be taken apart in order to build the trellis?
The first two pictures are my deck. The third picture is in a friend's garden.
Thanks for the advice.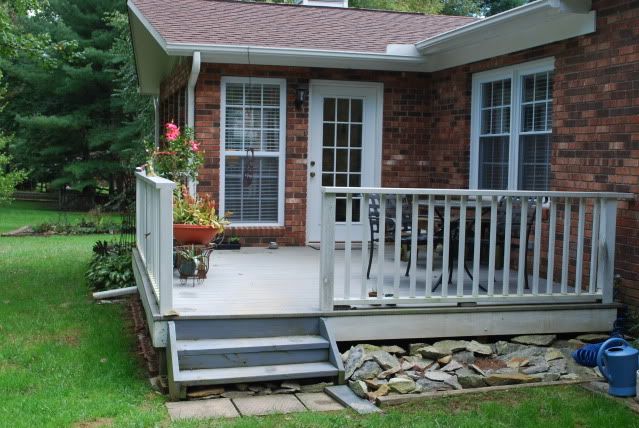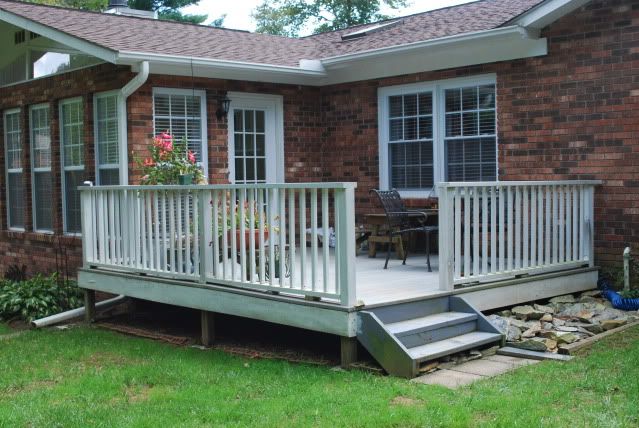 This is the effect I would like to have: