Daily life with marble countertops - dried espresso
So tonight, was going to make an espresso and pulled my machine out to check the water levels.
Lo and behold, a big dried coffee stain on the counter right beneath the machine. Could have been there for a week or longer. Decided to snap a before and after pic just to illustrate what daily life is like with marble counters.
The counters have been in place for 2 years now, and this espresso machine has been in this spot since day 1. So this isn't the first time, and certainly won't be the last time a spill goes unnoticed for days or weeks.
Counters have been sealed with Dupont Bulletproof - last time was probably 6 months ago.
The coffee corner: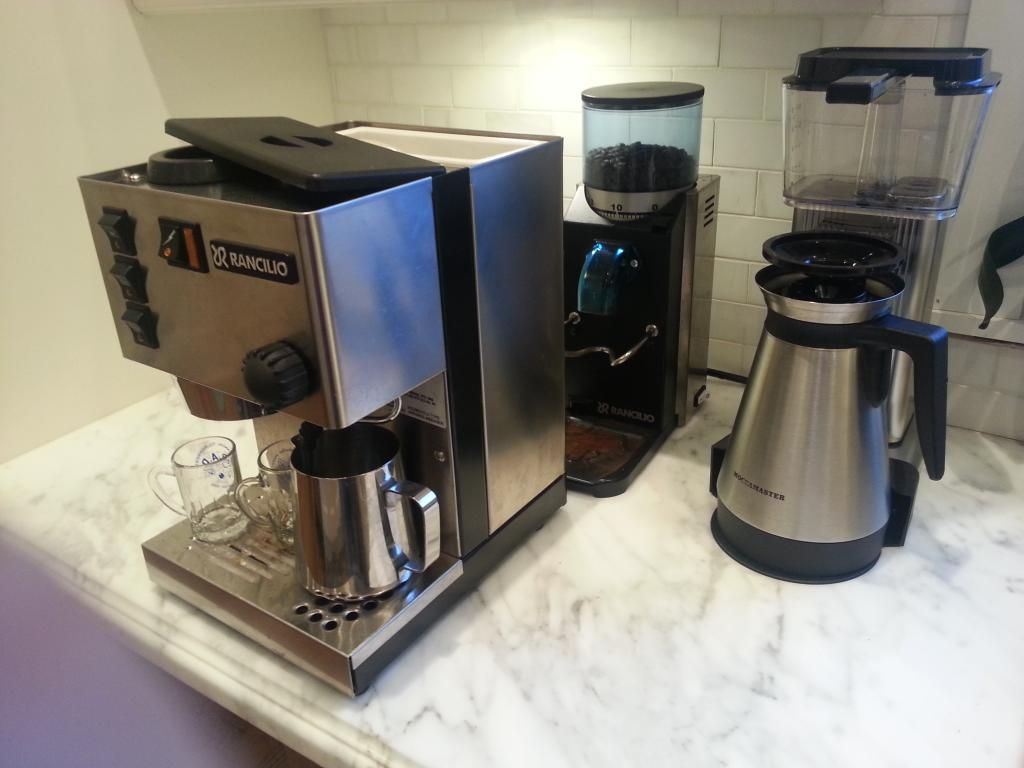 The dried coffee: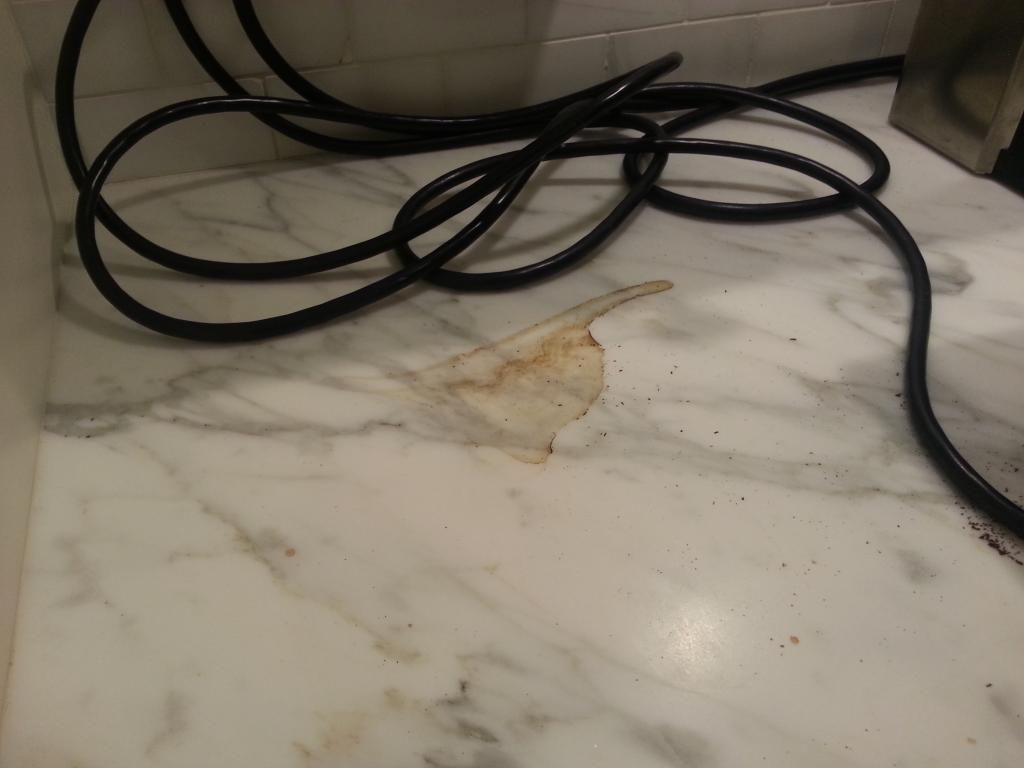 After 10 seconds of wiping with a damp dishrag: