Help Me Pick Kitchen/Family Room Window Treatments
Now that I have a direction with fixing the color of my front door and shutters, I'm moving onto picking kitchen window treatments. The kitchen has been done for about 2 1/2 years, but just hadn't found anything I like until now. I'm going with flat roman shades and was hoping you could tell me which of these 3 patterns you think is best in the space. The shades will be going on the 2 windows in the kitchen and the 2 in the family room on either side of the slider.
I know the pink is a little "out there", but I do have quite a bit of wine/burgundy in the surrounding rooms and thought that might help tie it in. I think it's my least favorite, but looks like it could be fun if I had the guts to order it!!
Family Room/Eating Area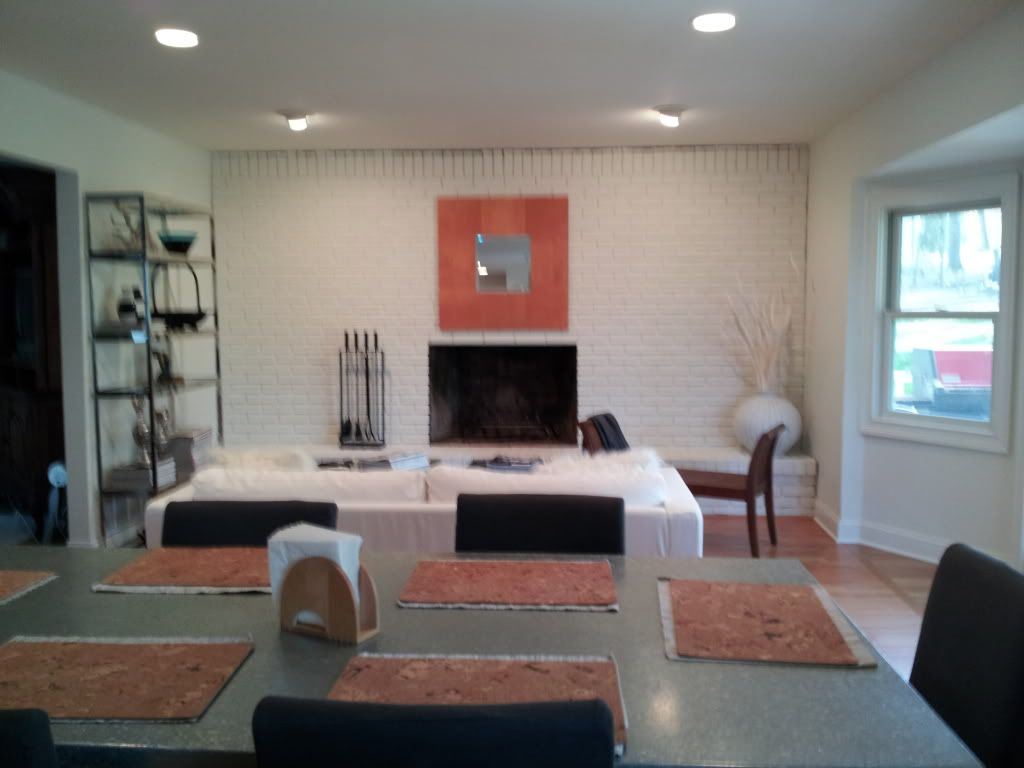 Kitchen