Fat Quarter Round Robin
dan_the_mailman
January 3, 2011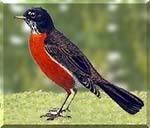 Here's the plan. Once we have 10 people sign-up for this, I'll send out a box with 10 fat quarters in it. That person will keep as many as s/he likes, replace them, and then send the box on to the next person. The last person to receive the box will send it back to me once they've had a chance to peruse the fabric treasures.
Now for the guidelines...
1) Sign-up here and then e-mail your name, address, phone number, e-mail address, and garden web name to me.
2) This is open to anyone who has been a member of the garden web for a minimum of one year and has positive reviews in the rate-and-review forum. There will be no exceptions to this. I'm creating this guideline because sometimes a box goes missing within a round robin, and I don't want this to happen here.
3) All material should be 100% cotton, clean, with no stains. Prints, solids, batiks, novelty, all are welcome! Just make sure it's something usable, that's all.
4) When you mail out your box, you MUST put a delivery confirmation number on it. This is for your protection, and will allow everyone to follow the box as it makes its way around the country.
5) HAVE FUN WITH THIS!!!
When I mail out the box, I will include mailing labels for everyone to use. If you can think of anything else we should do to make this a fun time, speak up! If you just have something to say, speak up! Conversation is always a good thing!
-Dan