Please help with choosing window treatment in new kitchen!
homebuyer23
April 29, 2014
I desperately need to make a decision on a window treatment for our kitchen window. I cannot leave it bare, as we get direct sunlight through the window allll afternoon, making it hard to cook if its really strong. Plus we need some privacy.
I will attach some (unstaged!) recent photos and a link to my kitche reveal from December. If anyone has a vision of what would look best please share!!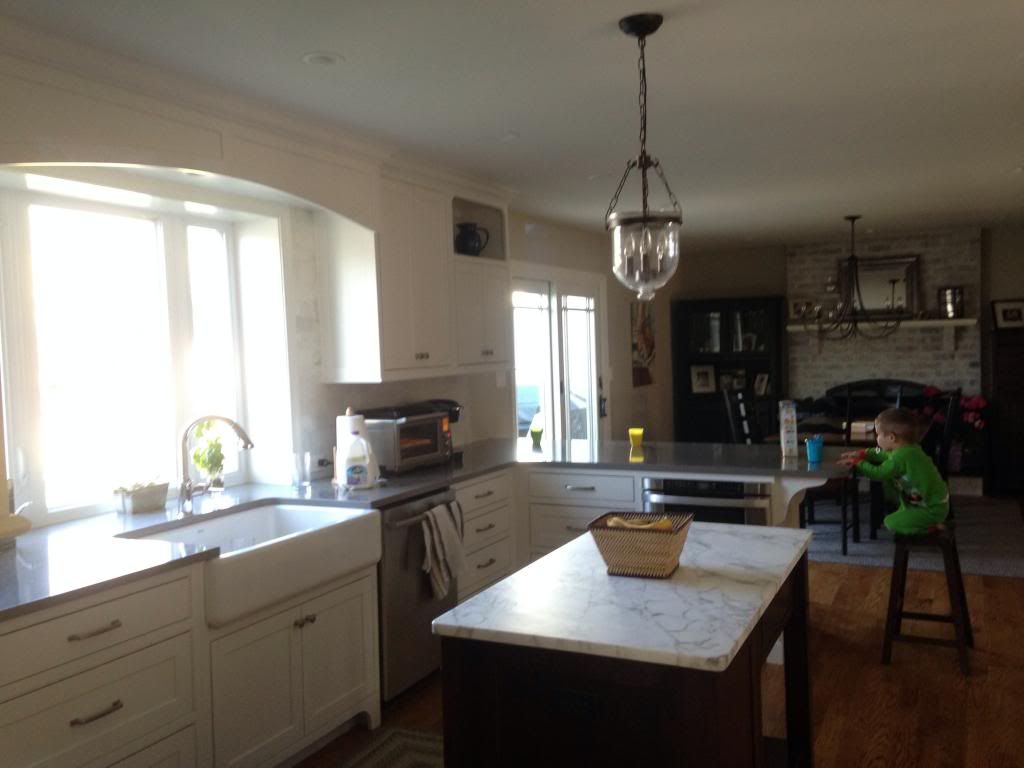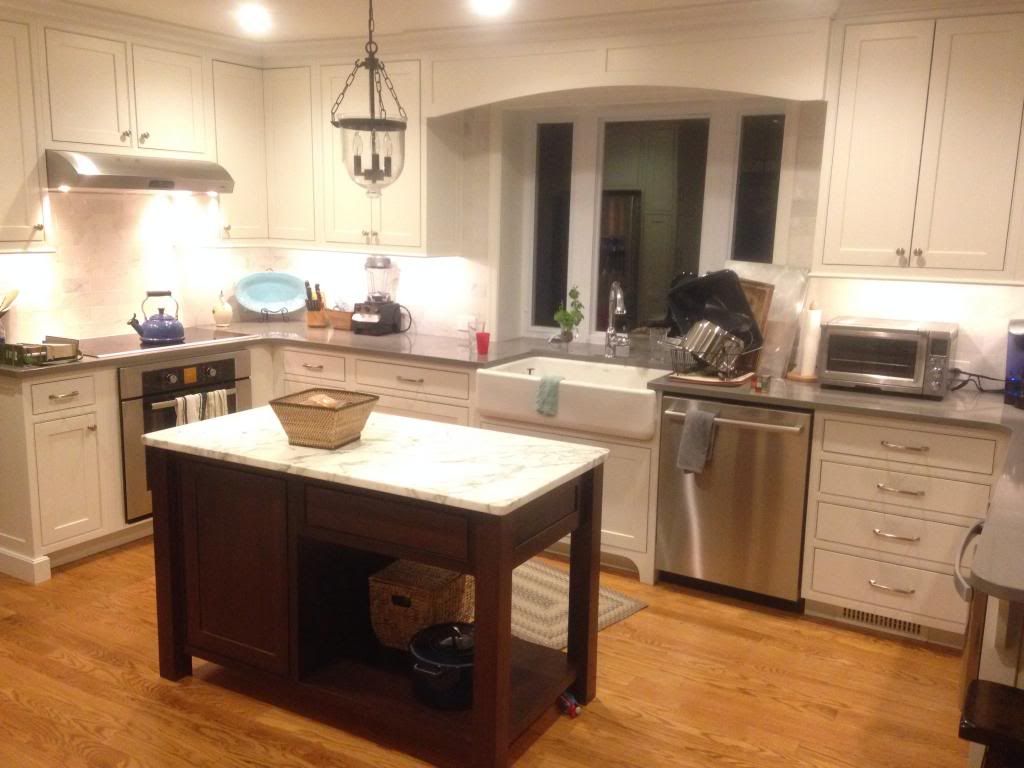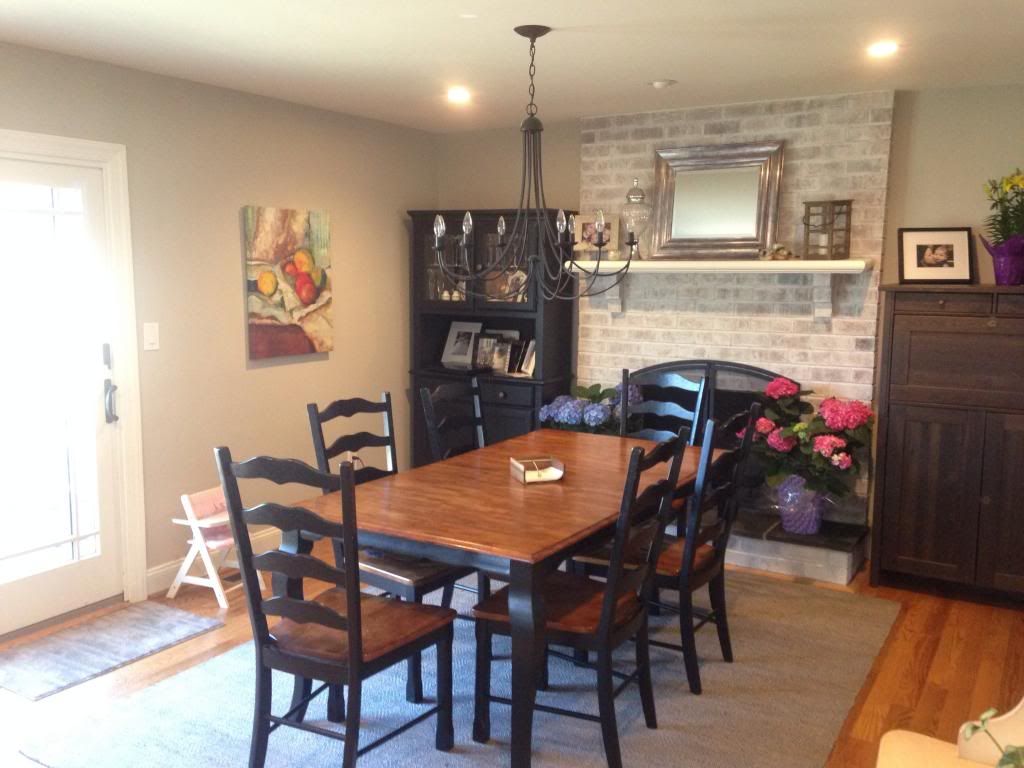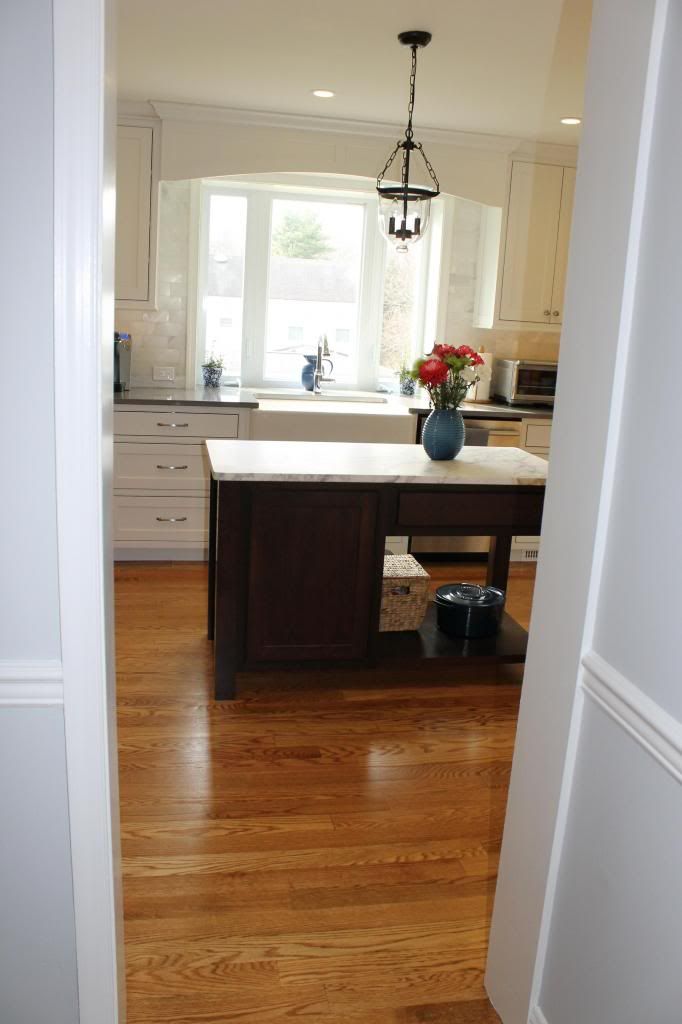 On the other 2 major sets of windows on my first floor, I have dark ivory double layer roman shades. They work well for now and I don't plan on replacing them. Someday when we get replacement windows (within next 5 years hopefully, but no time very soon) I'd consider replacing them, but for now they stay.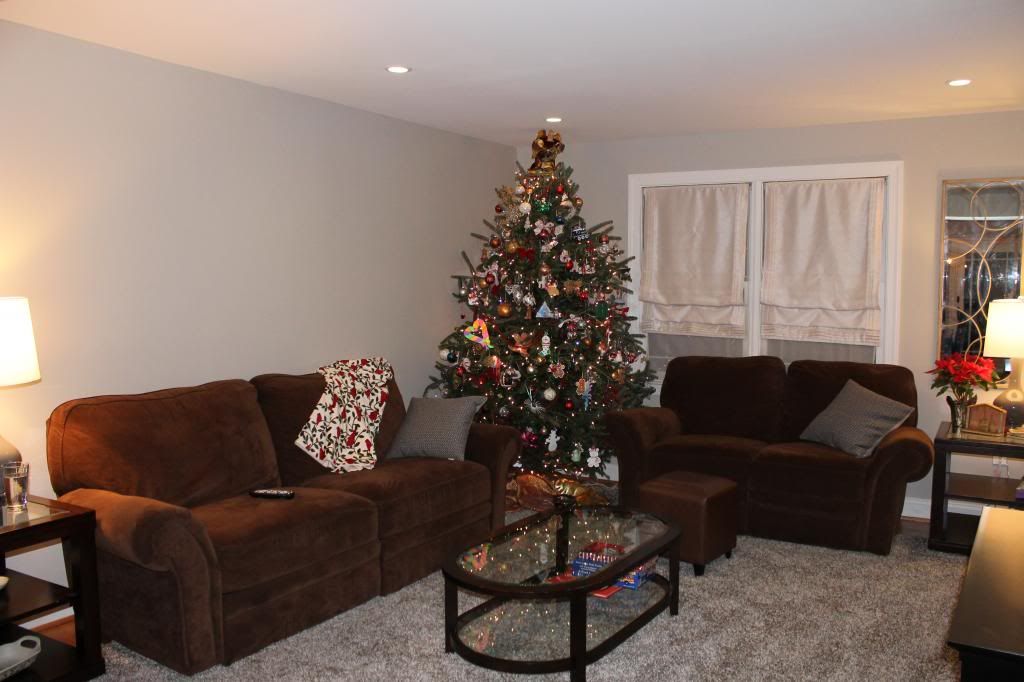 I also have the sliding patio doors which we need something on for privacy and for some light control, but that's not as urgent. I really don't know what to put there either, because we didn't really leave enough room for anything to hang down on the left side of the door, the counter ends rather close to it, my daughter sits there all the time, panels there would be in the way I think.
So for the kitchen, I first thought I wanted some sort of natural woven wood shade, in a dark tone to tie in with my coffee stained cherry wood island. But then I worry those will look dated, will get dirty, are too informal...but I still like them.
Today I went in Lowes and found what I thought was perfect, I almost ordered on the spot, but now I'm having doubts & that's why I'm posting...
Fabric Blinds by Bali. I really like them, and think I like this Pebble color. Its just enough contrast without being too dark. I love that they're lightweight, the light control I'd have, the color, and they're relatively an inexpensive option.
But, fabric shades? Just not sure about them. Not sure they're "nice" enough to put on this large window that is the focal point of the whole kitchen.
Heres the sample...do you like it?

I had also been considering a wood blind, in a stained wood tone to match the island. I thought that was a great idea, but then worried when closed it will just be too dark. Also worry about keeping dark wood clean behind a kitchen sink. Dust & water spots...
Sample wood blind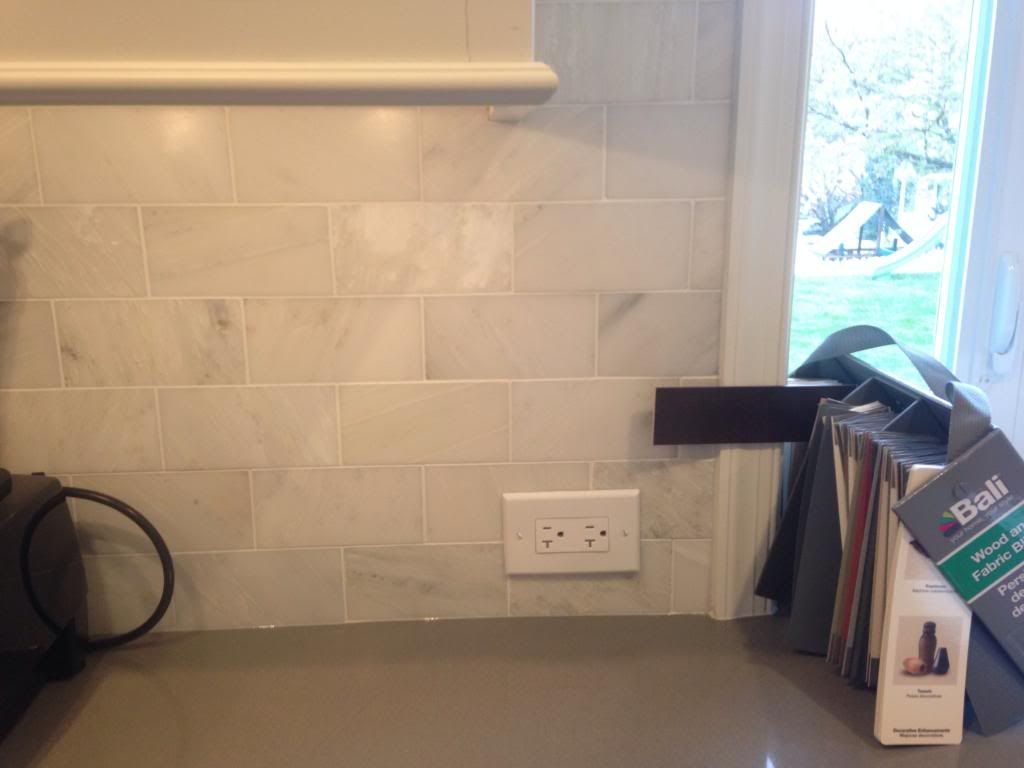 Also thinking I could play it safe and get a white wood blind. Also think this will work best if I ever get ne windows & want new window treatments to all all match through house. But afraid its too much white in the kitchen. But what if I break it up with those fabric tapes running down each side in maybe a gray or blue fabric.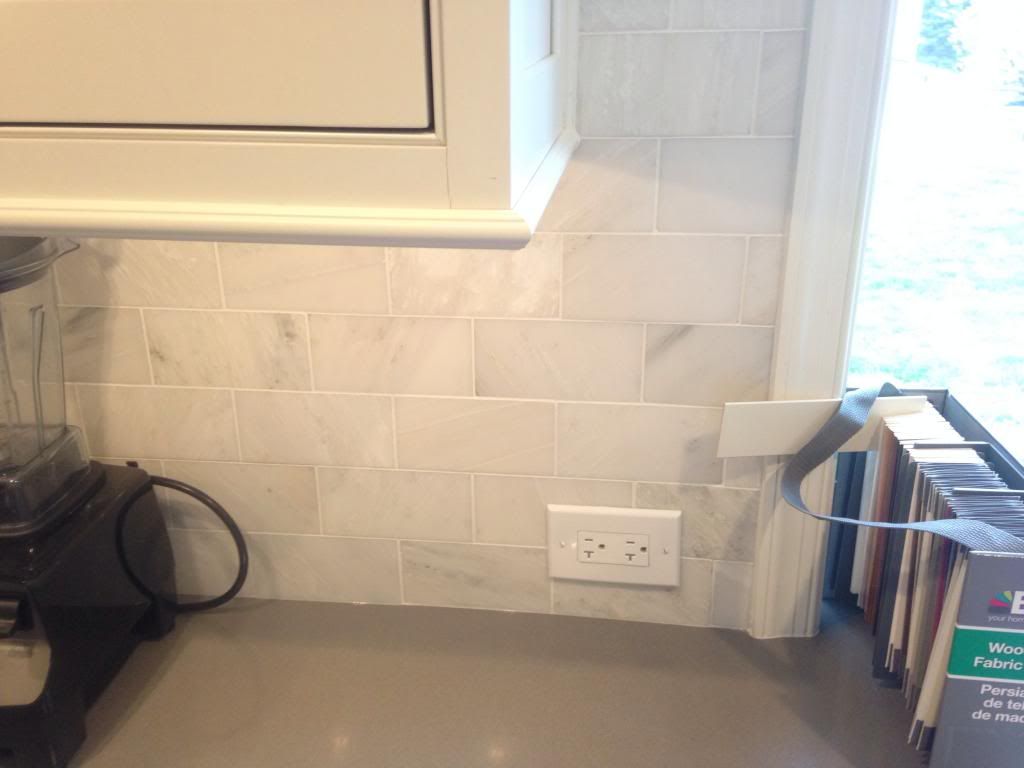 Lastly, would a custom fabric in some sort of print look best? Perhaps with drapes to match on the sliders? I would like to see some fabric in these rooms, but I worry about the expense of that, and if I even have room for panels next to my sliders.
Sorry so long, any advice is sooo appreciated!
Here is a link that might be useful: Homebuyer23 Reveal