My picture heavy contemporary kitchen reveal!
Hi GW!! I found this forum right before we ordered cabinets and I couldn't be more grateful. Although I didn't post as often as I read (which was A LOT) I just love looking at all your beautiful kitchens so here I am posting our final pics. Many thanks, especially to Beuhl, who was our de facto KD.
I'm not sure if I'm going to do a good job at explaining what all got changed, but here goes. And let me know if anyone has any questions!
Kitchen before :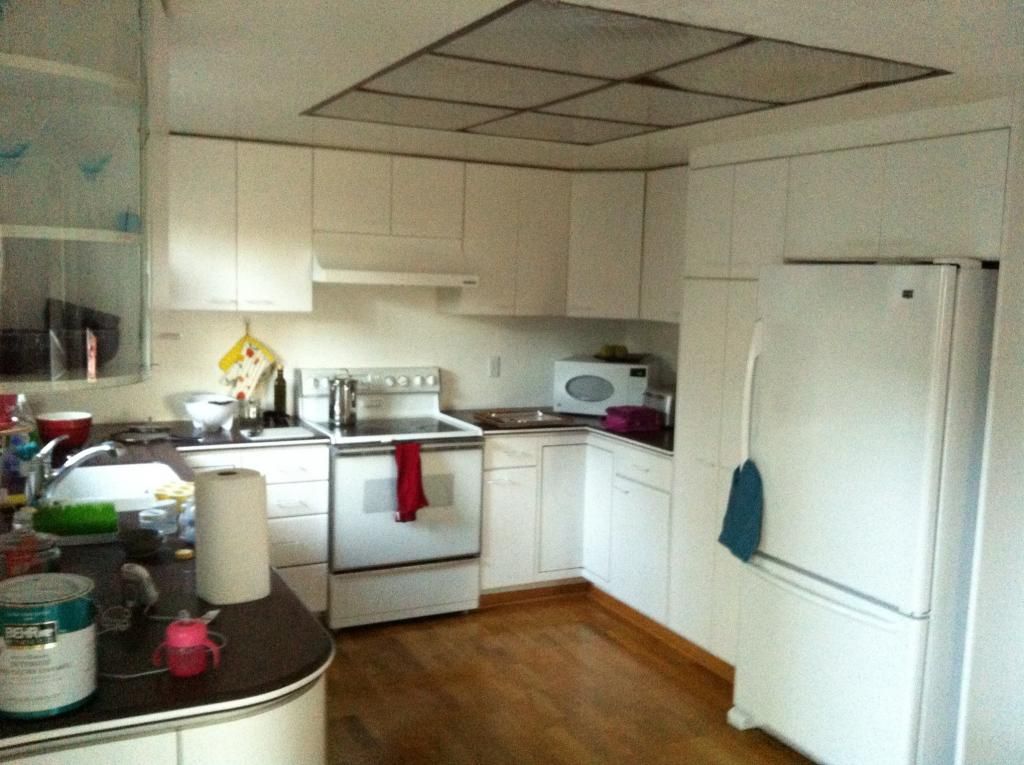 The picture below is the old family room (what we now use as a dining room) and you can see the kitchen through that small doorway with the doggy gate. On the other side of this wall was the dining room (what we now are using as a family room).
We knocked out the wall between the family room and dining room, and widened the opening to the kitchen. It was a lot of demo: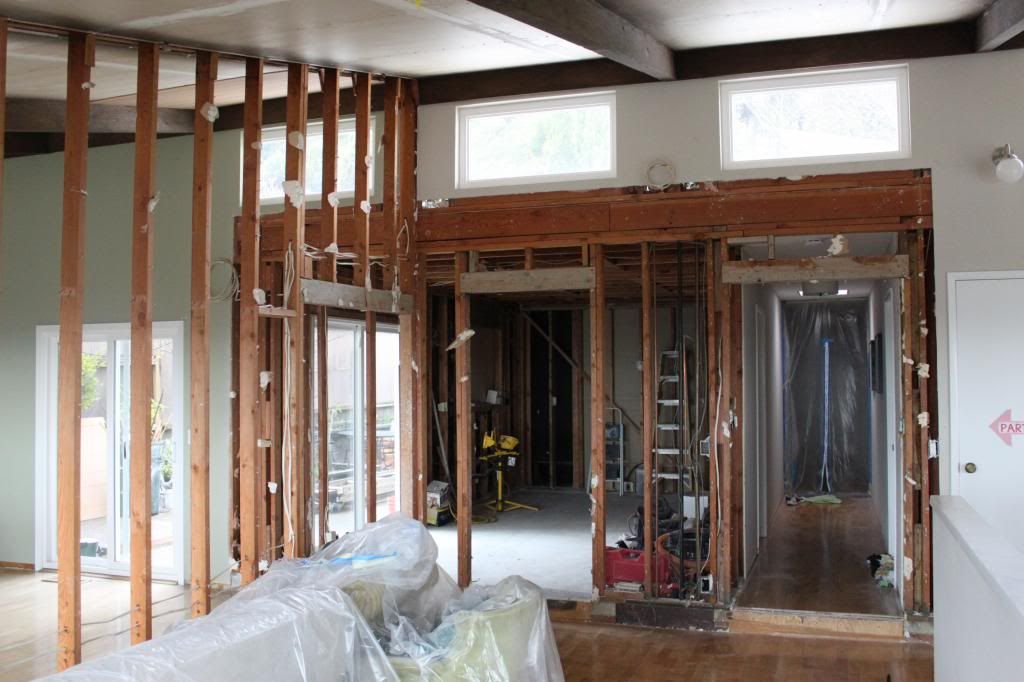 And here's what it looks like now (please excuse the snackers):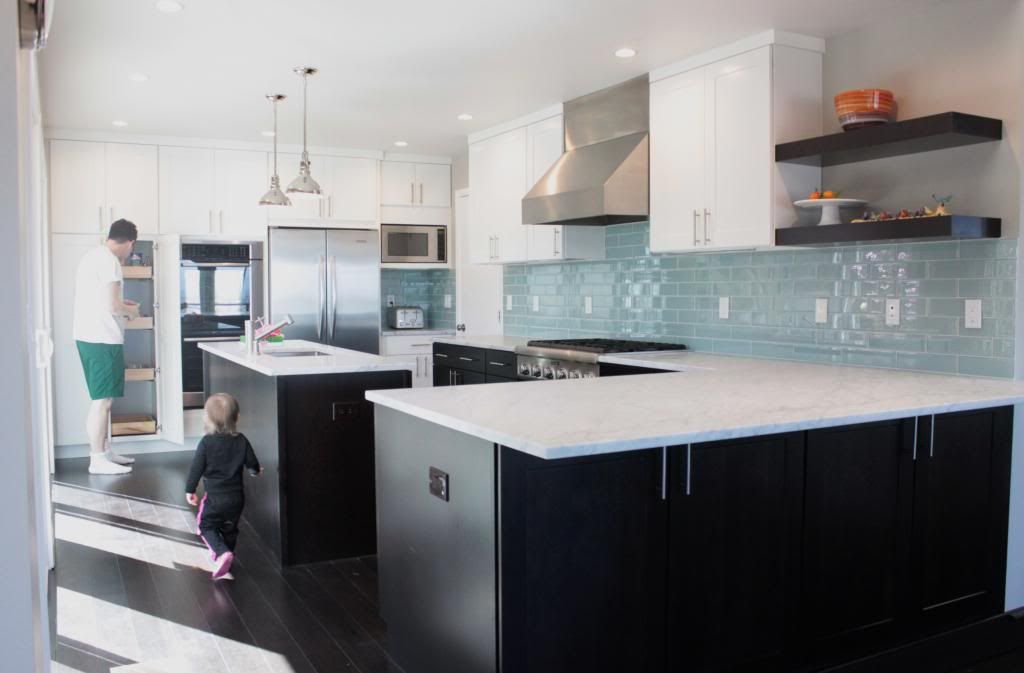 Here's the view from the new family room (still need stools for that peninsula):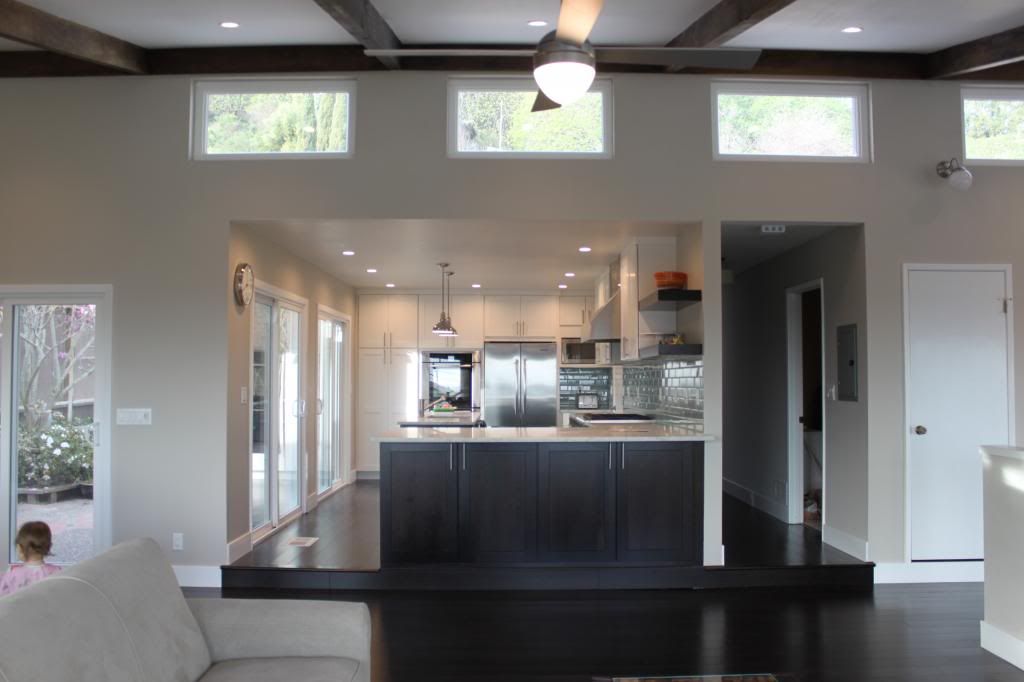 View from the new dining room: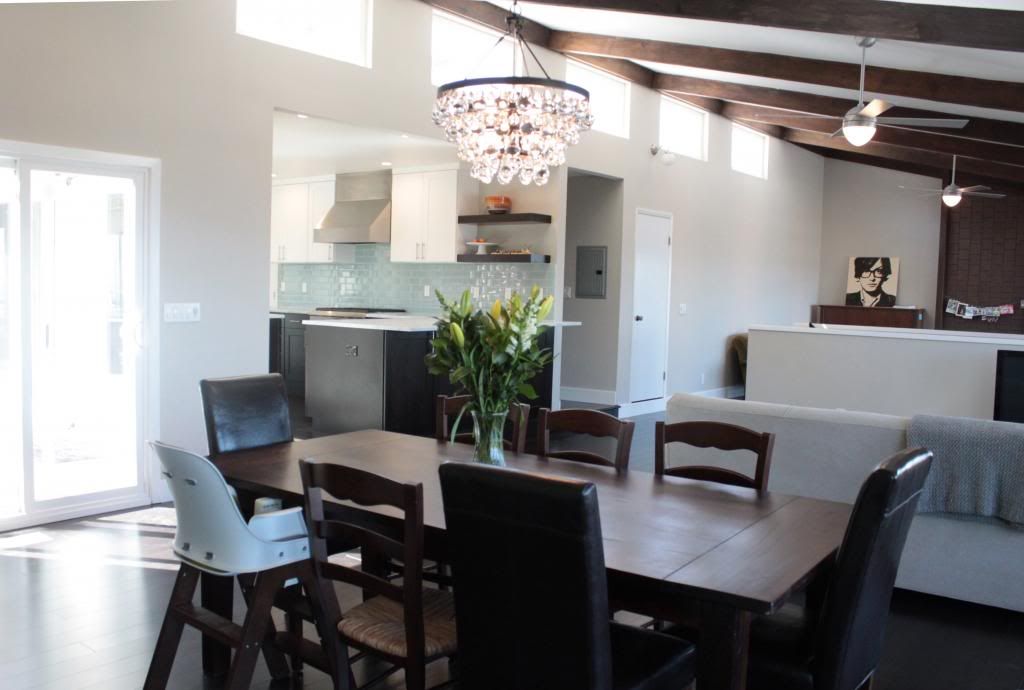 View from the back wall to the new family room (old dining room):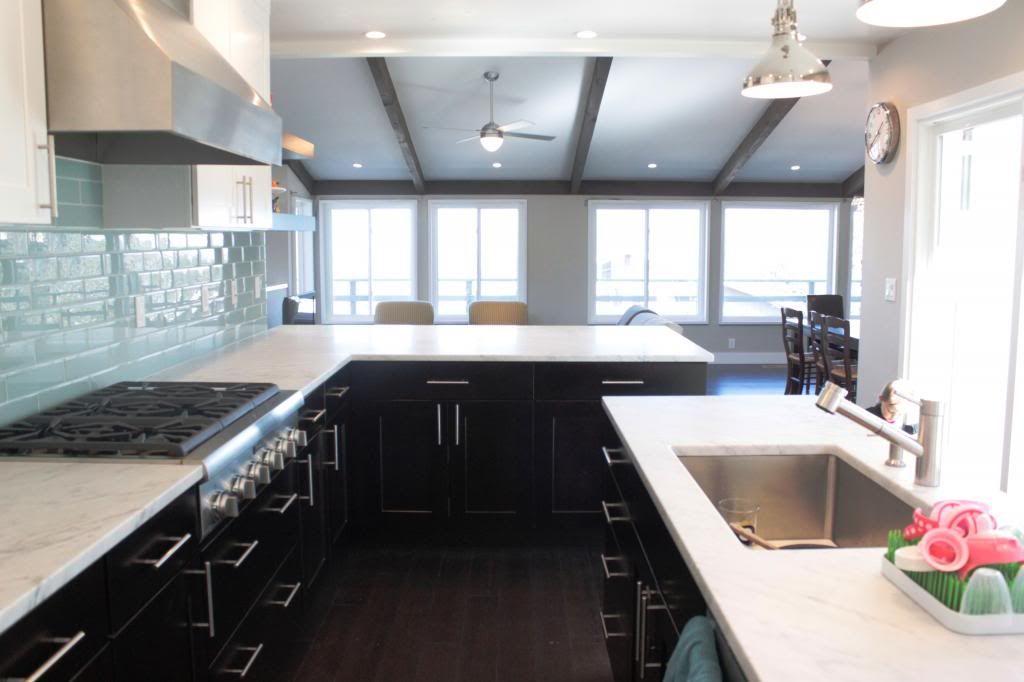 Back wall: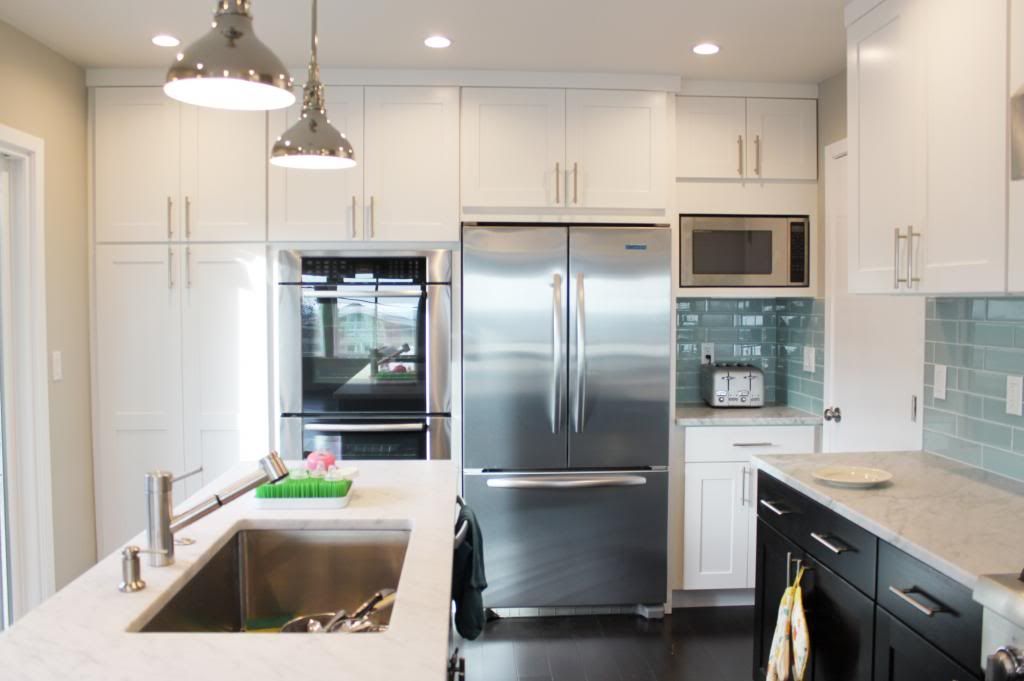 Stove wall: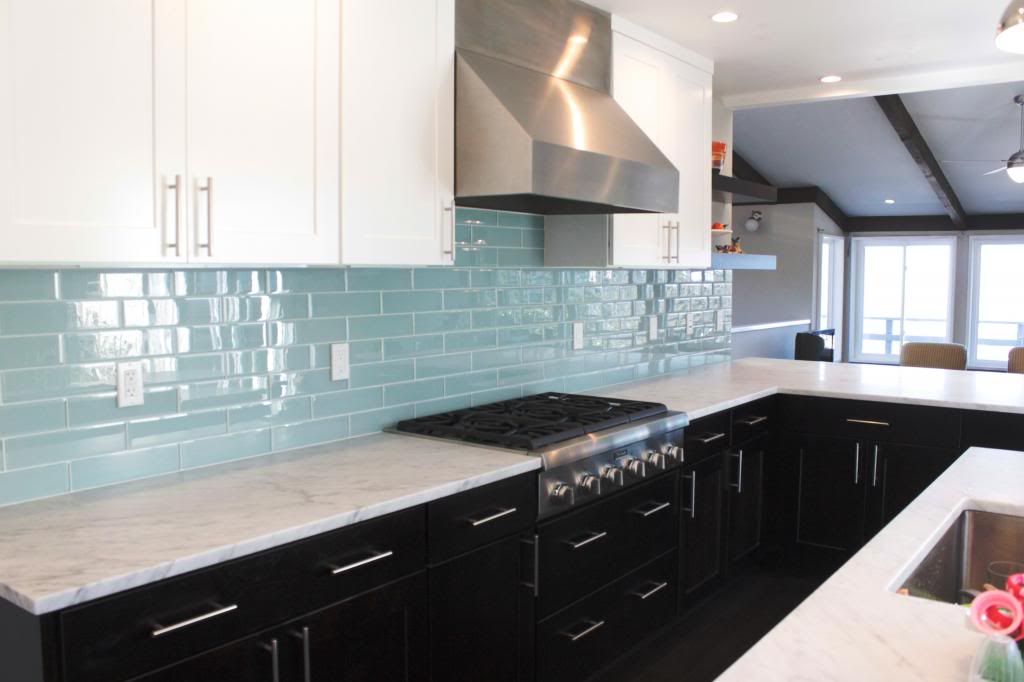 LOVE the Thermy :
What's a contemporary kitchen without open shelving!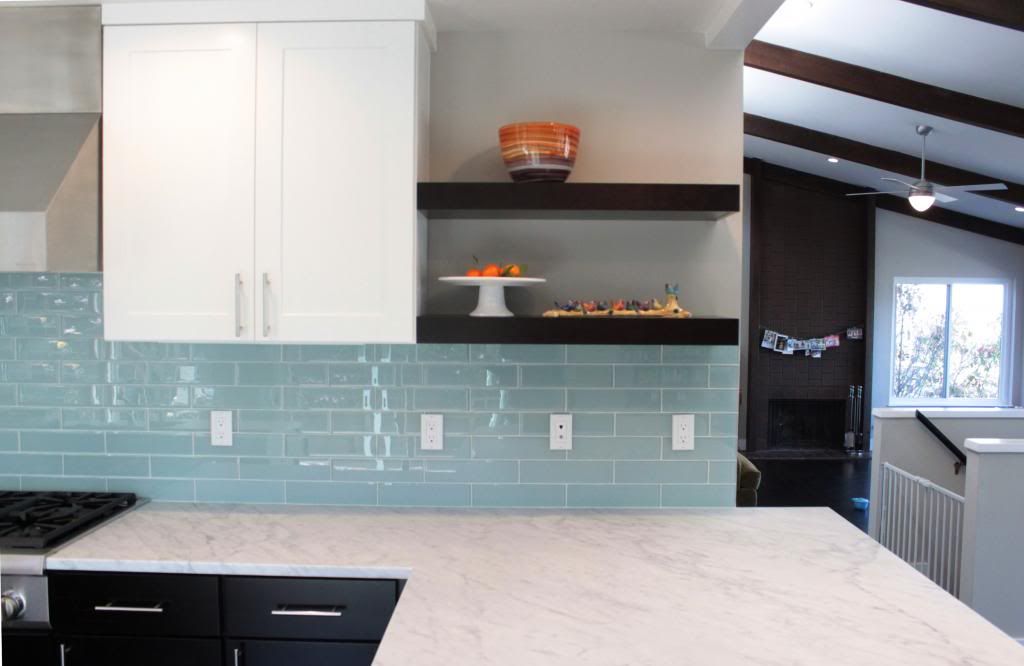 The peninsula is to the right under the shelves:
Here are some shots of the island (btw, the best thing about the remodel was adding a sliding glass door):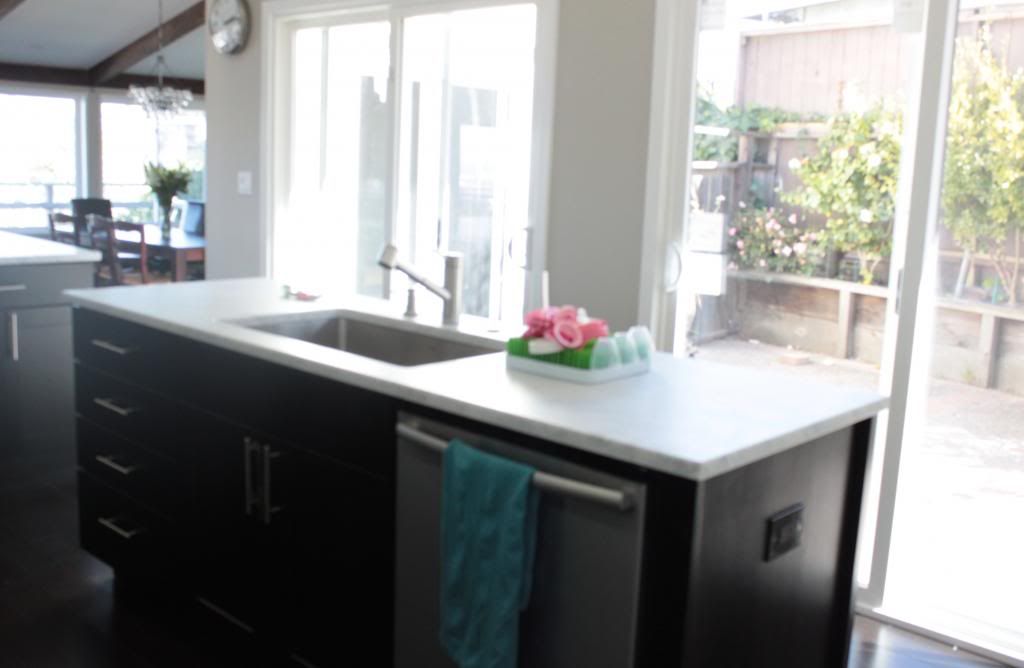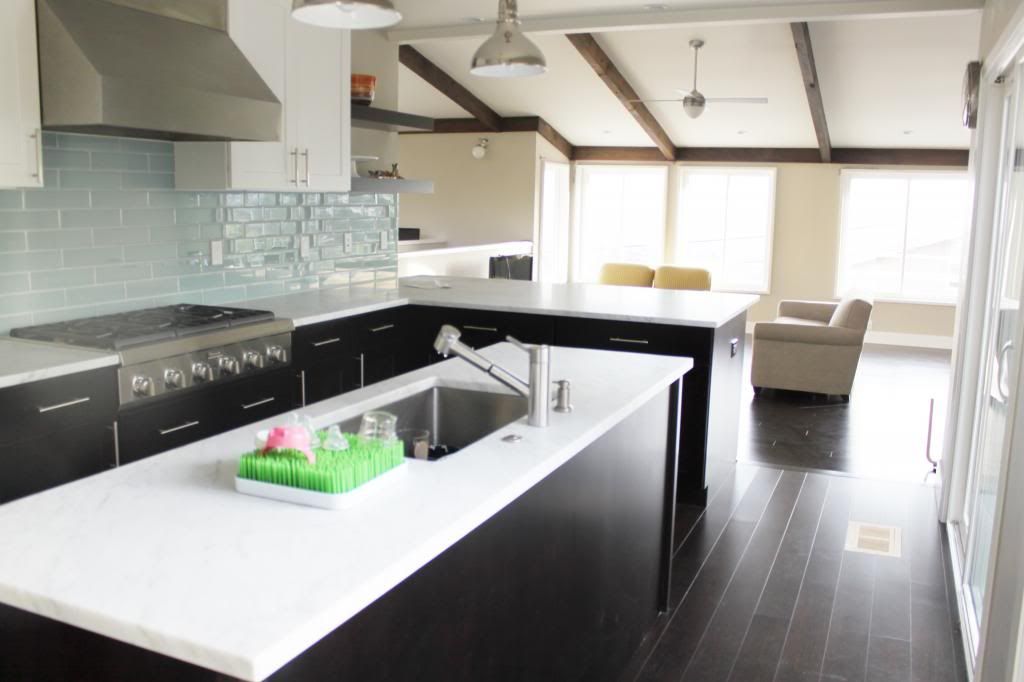 Some more random shots: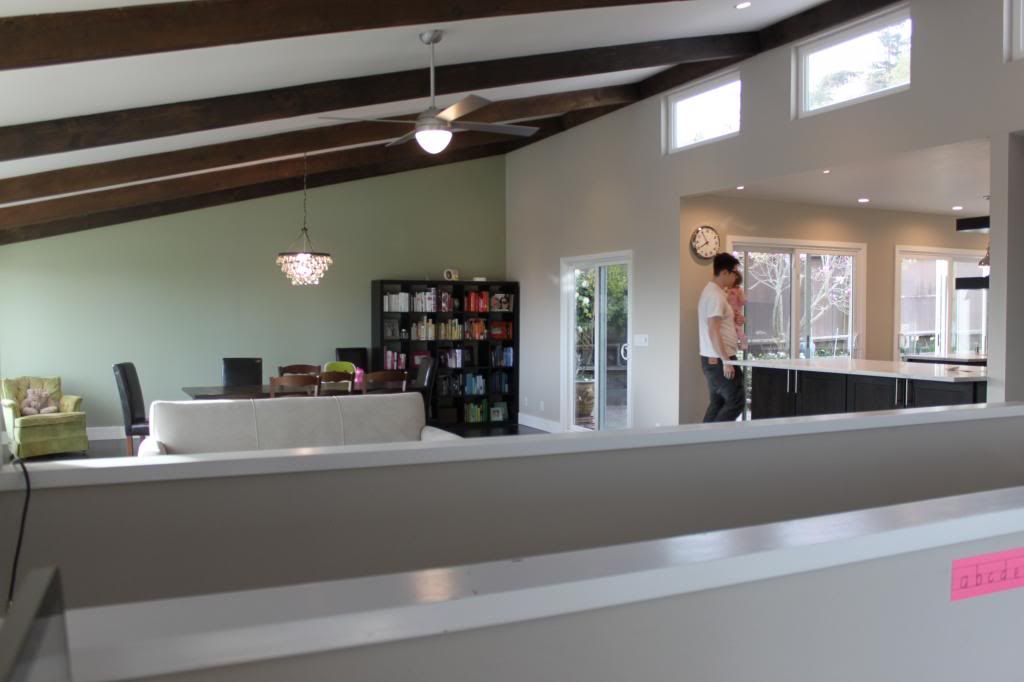 Does anyone have any suggestions for the far wall color? Green made sense before but now not so sure…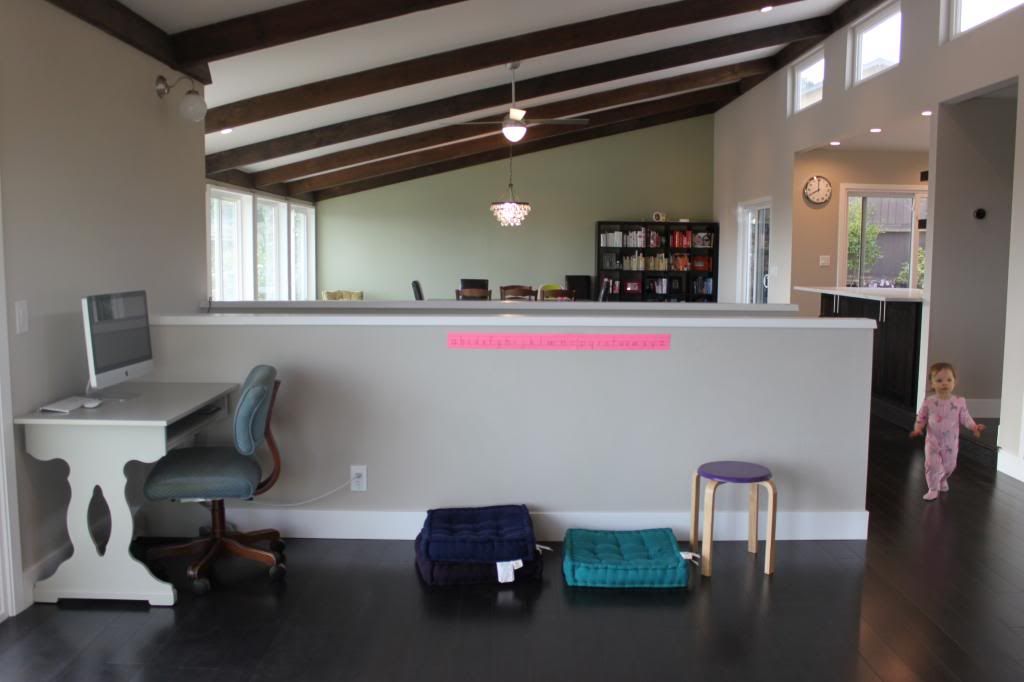 Thank you to anyone who's made it this far!
This post was edited by amandasplit on Sun, Mar 3, 13 at 18:38