What have I gotten myself into? (pavers stone/concrete etc)
Hello,
First time DIYer when it comes to decks and patios. We have an older cedar deck that I'm tearing out as its not very functional, and the previous owners painted it a rust color and the paint is peeling off. (I'm planing the boards to use as lawn furniture) We live in the Pacific NW (Mukilteo, WA). It rains a lot. We live in a colonial style home.
In its place we are leaning toward a paver's stone patio (see drawing) with a pergola built on one side that we can put the hot tub, bbq and seating under. We'd like to cover the pergola so that we can use the hot tub when it rains.
From looking at the photos does anyone have any suggestions or ideas before we start this project? One issue I'm trying to figure out is if we can span pavers stone over the existing concrete slab (that is next to the fence) and then keep going with it into the existing yard (presently dirt/grass)? The house was built in '92 so I'm thinking as long as water doesn't drain toward the house at all there shouldn't be much more settling of the ground.
I'm worried that the pavers stone on the sand will shift or settle at some point and it will be at a different elevation than the pavers stone on the concrete.
After taking the boards off the deck, I noticed it was a bit wet/moist underneath close to the house. The dirt has settled and it's lower then the yard. The yard itself is pretty flat but you can tell from the last picture that I'll also need to consider water drainage and level it correctly. IF the concrete is angled away from the house correctly, I think I can match that with the rest of the pavers stone and it'll be ok. Someone mentioned a french drain?
Also, the pergola dimensions will be around 9ft by 30ft. Does anyone know if concrete metal brackets will suffice for the beams? I'd like to use polycarbonate panels or similar to cover the pergola, so I'm wondering about weight, etc. as well.
For the porch, I was thinking of having a simple small concrete porch pored and then add on brick/pavers stone on top to finish it and match the patio below. Does anyone know a less expensive way to create this other than pouring a concrete porch if there is nothing there yet for support, or is this the only way to go? Something like this:
or this:
Here are some pics to give you an idea of what I'm up against: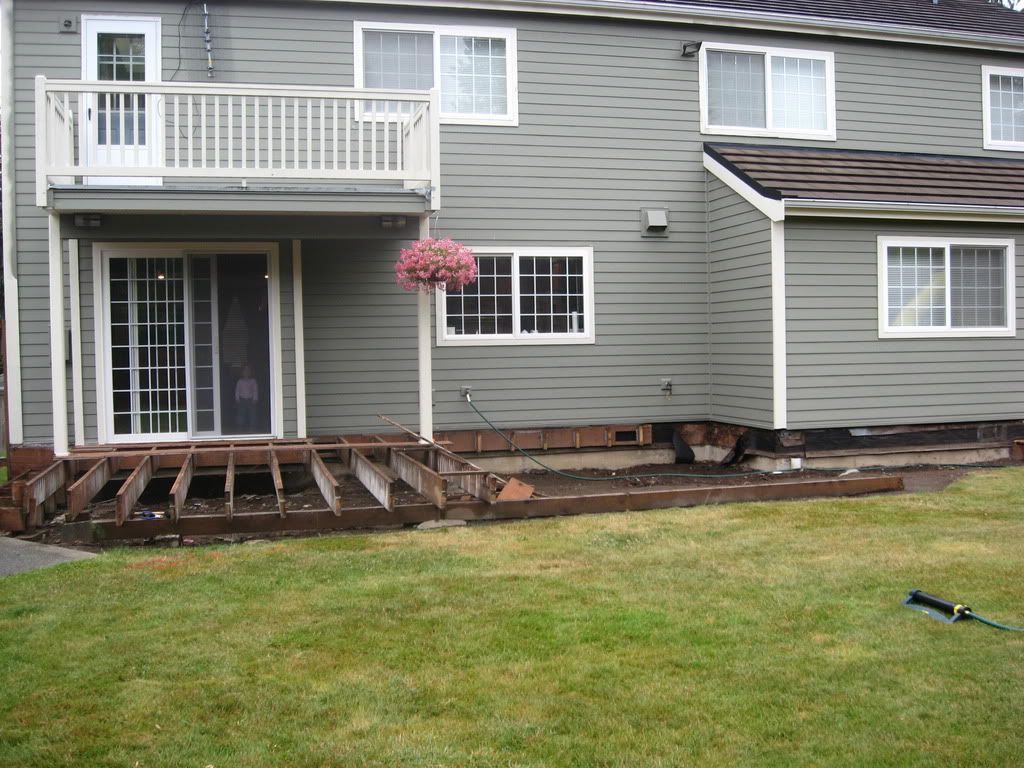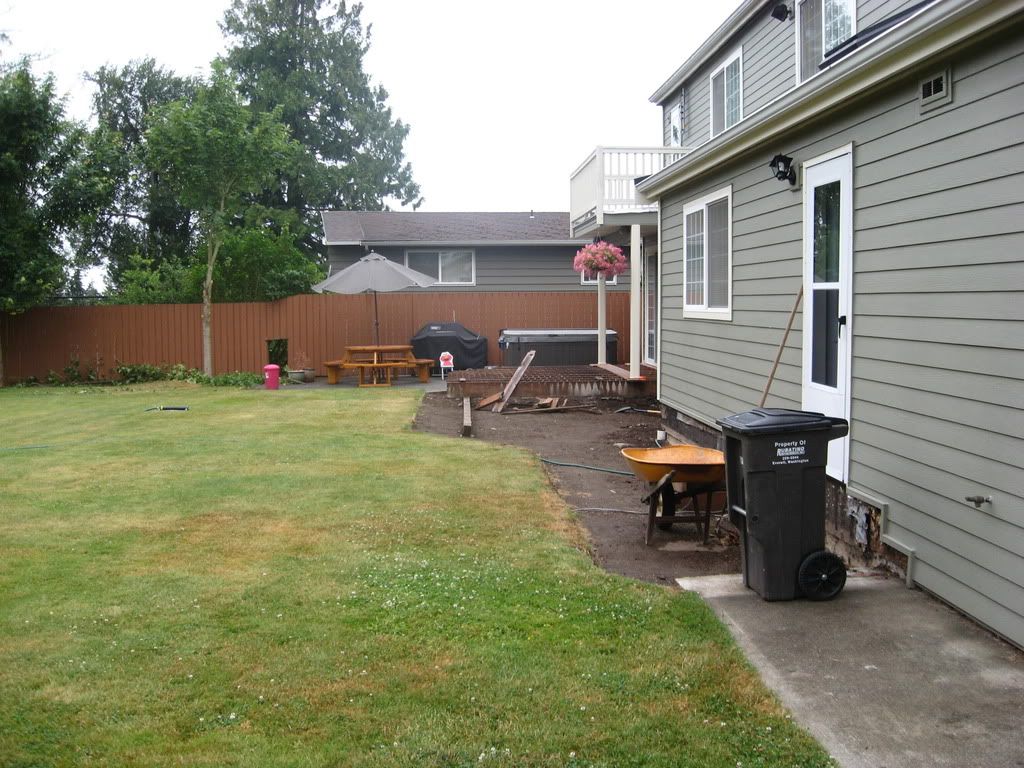 Here's my slightly pathetic drawing:
I'd love to learn from anyone who has been there/done that.
Thank you for reading this post!