It doesn't get much better than this...
First of all, I want to offer my sympathy to any member of the forum who was affected by the tornadoes that ripped through some of the southern states.
Then I want to say I'm sorry to anyone struggling through ice and snow storms.
That being said, I'm lucky enough to be sitting on the Valley Isle of Maui where it has been 80 and sunny every day for the past week. And best of all, I found the Maui Quilt Shop today in Kihei. I was disappointed to learn that there are no fabrics made in Hawaii, but I did find several patterns that are uniquely Hawaiian, and I bought two to take home to Minnesota. Here are photos of the quilts for which I bought the patterns. I even bought the kit for the pineapple quilt although I'm sure I could have gotten the fabric cheaper on the mainland. Everything here is so expensive, but I wanted to bring something home and their batiks were incredible.
I love the little honu (sea turtle) appliques. The turtles' feet are loose and not sewn down. The pineapple quilt will be a lengthy project for me. The whole outer border is scrappy, and because the colors are graduated, I think I will have to cut and sew each piece rather than using one of the faster methods.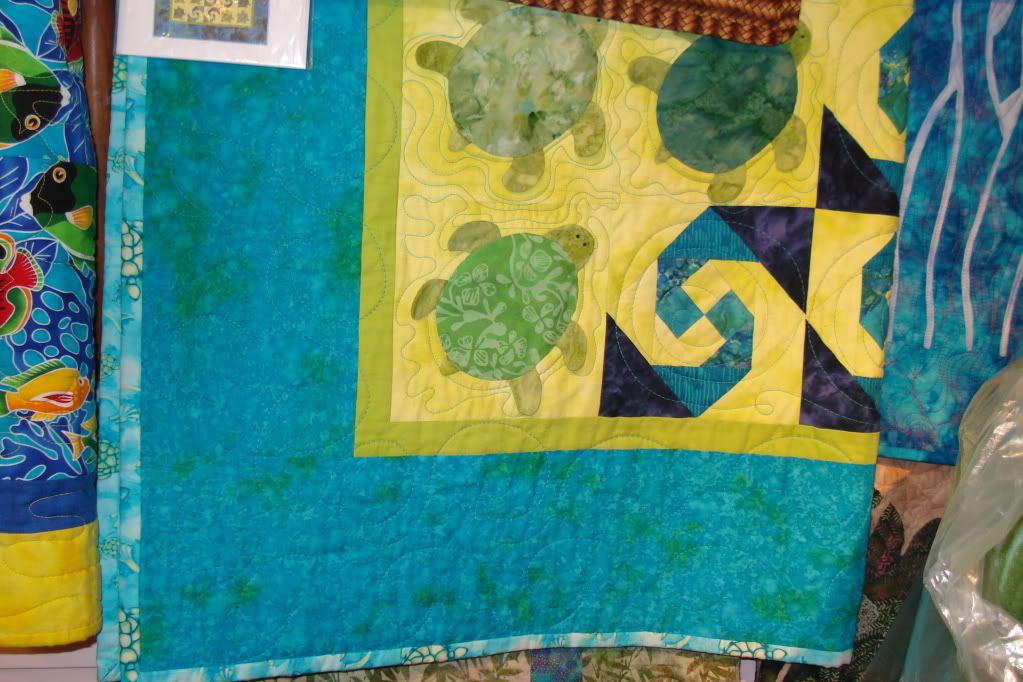 Thanks for letting me share my happy day with you. Lois