Whig Rose (Hand Applique)
Here's my latest project. It is a whig rose designed by Jo Morton.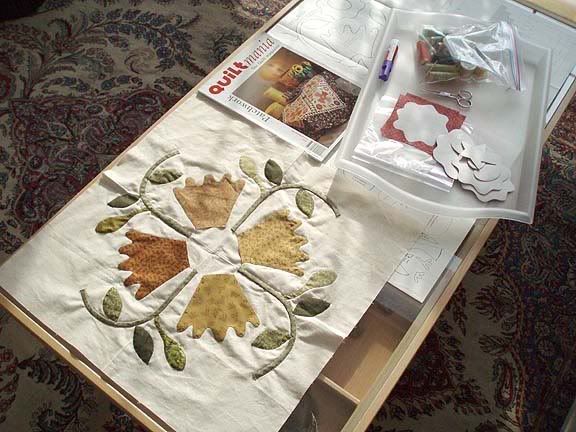 It appears in Quiltmania magazine, which I was able to purchase at Joann's. The pattern is also available in a booklet, which I saw at the quilt shop when I was picking out fabrics for the project.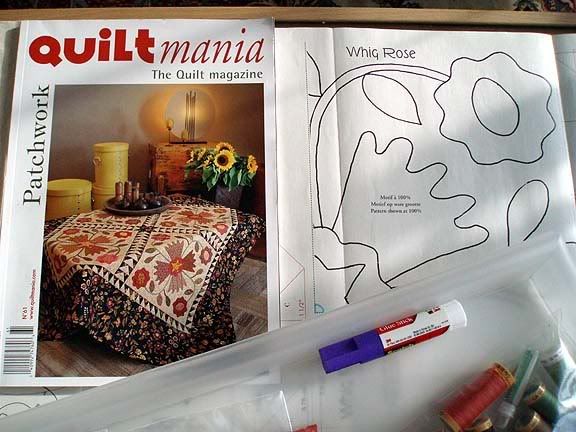 Here is a closeup of the hand applique.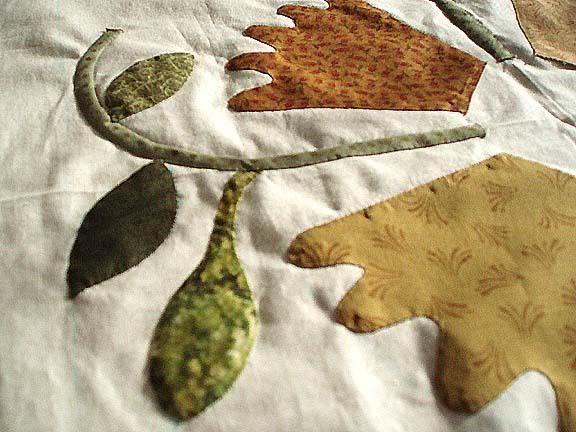 I can do needle turn, but I think the "glue turn" method seems faster, and I get more accuracy & precision. I press freezer paper to the right side of the fabric, trim away the extra fabric leaving 3/16 inch of fabric on all sides of the freezer paper, clip inner curves, then use water soluble glue stick to turn under the raw edges. When I'm ready to sew a piece on, I peel off the freezer paper, pin or thread baste, then blind stitch all the way around the shape.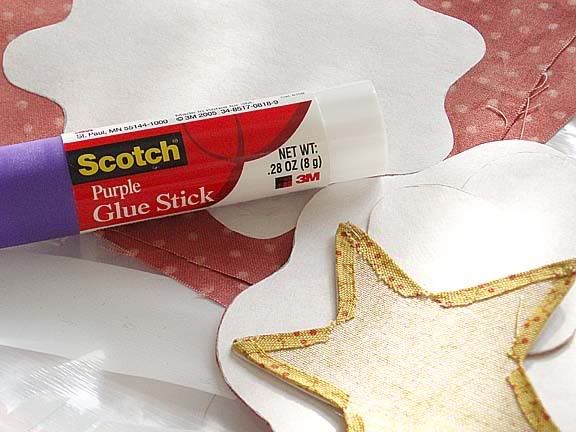 I have to say, I am seriously addicted to applique!