What I finished today....
geezerfolks_SharonG_FL
November 1, 2006
I finally got these two Winnie quilts finished today. I'll be glad to get them out of the house. These quilts are for brothers, ages 4 and 5 and measure 45" X 56".
The one pattern is the same as the one I used for Spiderman....they are both fast patterns and can be used for I Spy quilts, too.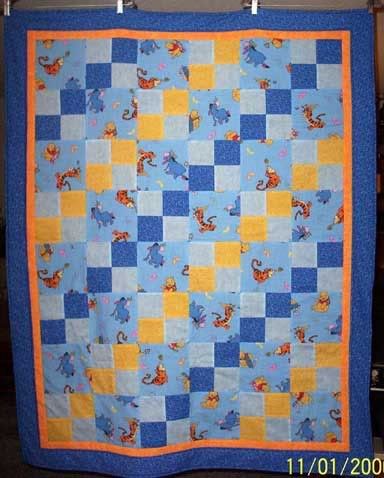 SharonG/FL