Red Sun Bonnet Sue
rosajoe_gw
September 20, 2008
I was playing with applique using organza. I like the effects for small pieces. I think it would look great for butterflies and flowers.
The red micro dot material makes a good contrast for the gold organza.
I bought this red fabric on sale and only had a little over 1 yard. I barely had enough to use it for binding!!!
The snowballs have machine embroidery white work SBS, patches have ME butterflies, and the rest is machine quilted in the ditch and I don't know what you call what I did to the white blocks by the binding...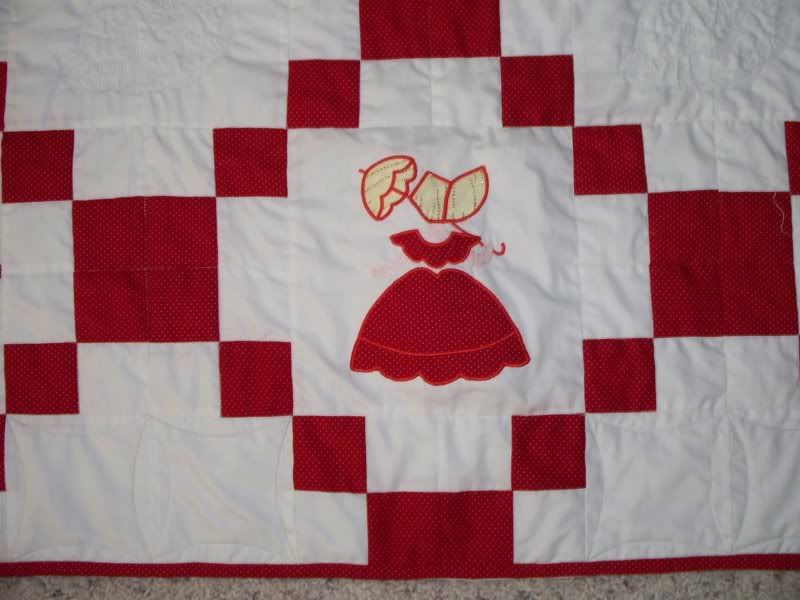 Rosa