One more thing
A group of us started making this little wall hanging but some were not getting far. Last week one of the gals ask me to work on hers. Hers is on the right. I put both our names on the label. The one on the left is for one of our group who is a non-sewing friend.
They are mostly paper piecing and made of scraps so each one is different_some elements alike. I know she will be thrilled that it is finished. She is a good sport. The ones of us in the group who sew were trying to interest the others.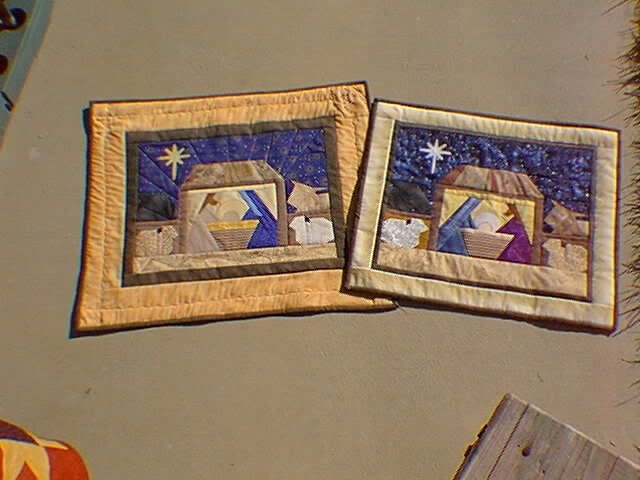 You can see that in one I got the image reversed.
Just sharing what I've been busy doing.
Hope everyone has a great weekend!
Sally