Matching quilt for baby
This is a quilt I just finished and gave to a young couple expecting their 1st child. It is a matching quilt-2 of each fabric mostly bugs, butterflies, frogs, etc. It is 45 x 60 inches so I hope the child will still be using it when he is learning to match.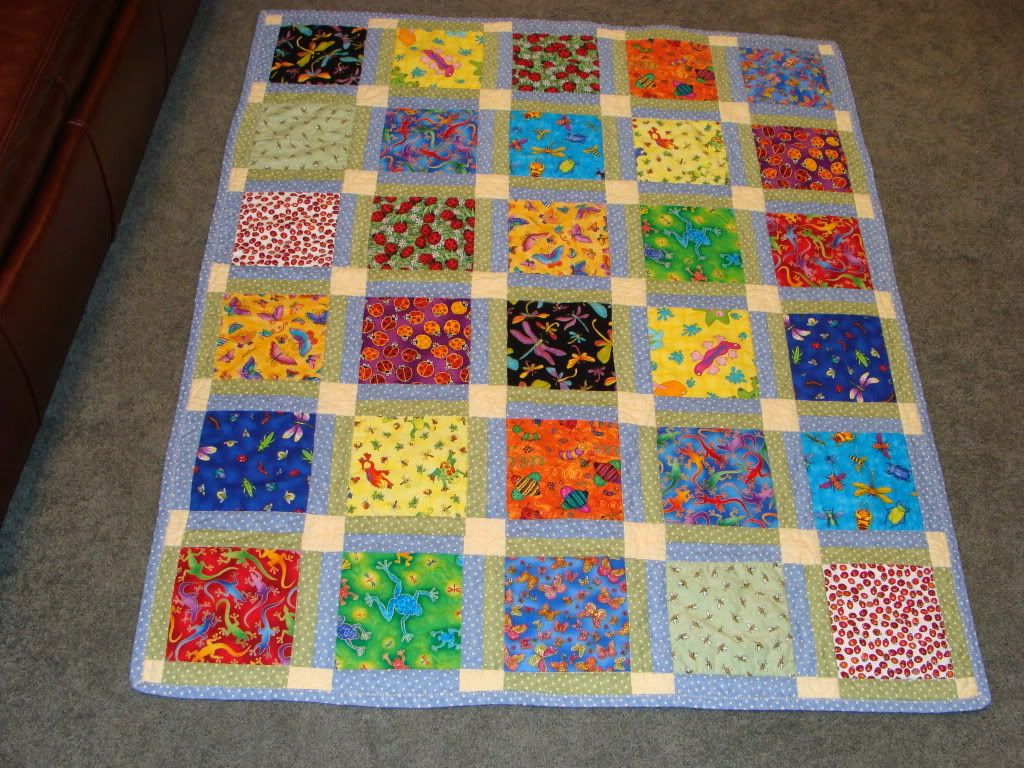 The young mother to be was so excited. She said she and her siblings had had a quilt their grandmother had made and they each drug it around until it finally fell apart. She was excited that her son would have the same experience. She was going home to call her mom to tell her about it.
It was fun to make.
Sally