What I did with my mom's duster....
geezerfolks_SharonG_FL
August 18, 2009
I had planned on make teddy bears with my mom's dusters for the 3 siblings that are left but just couldn't get started on the project. Today, I was working on pillowcases and a thought ran through my mind.....this is the result: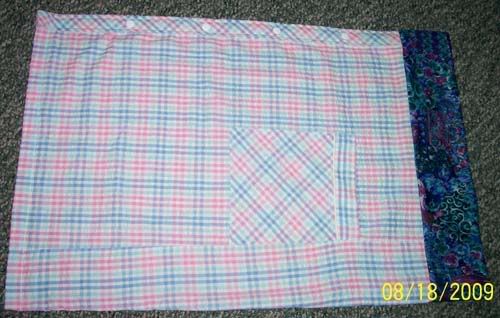 I kept as much of it intact as I could, sewing down where the grippers were and keeping the pockets on. The fabric for the cuff was taken from one of her silky nylon dresses she used to wear all the time. I had to use interfacing on it because of it being so flimsy. Plan to make a couple more and then see what is left of the fabric.
SharonG/FL