Wall hanging for DS
This is the walling hanging I made for my sister's b/d. She likes to sew.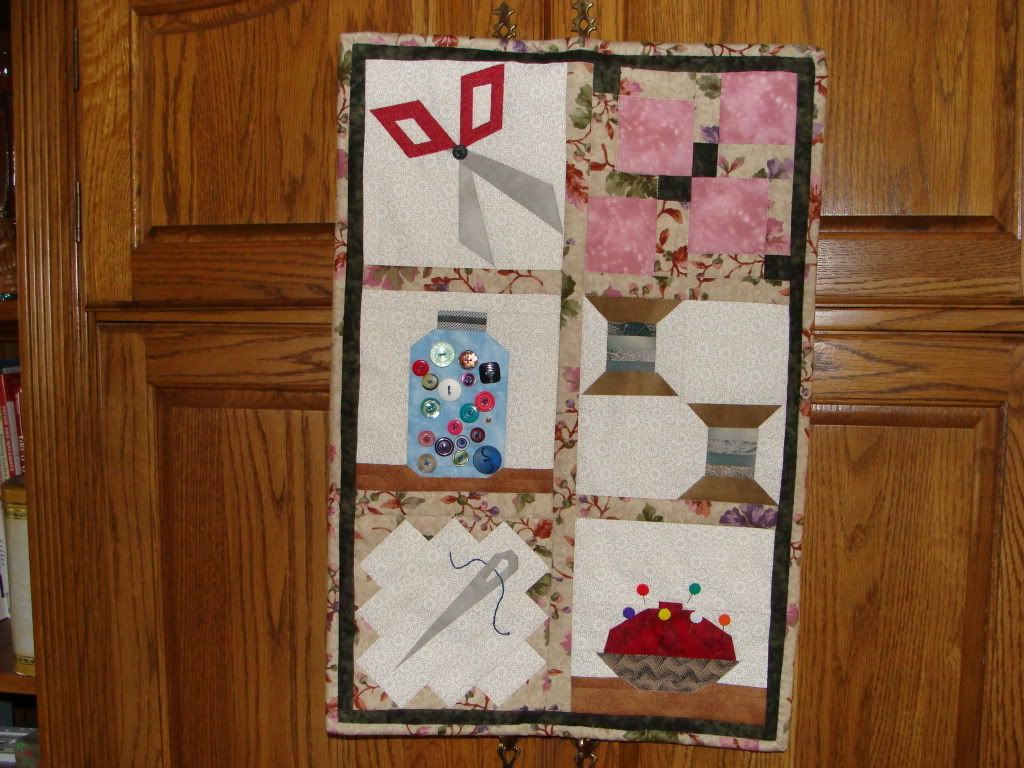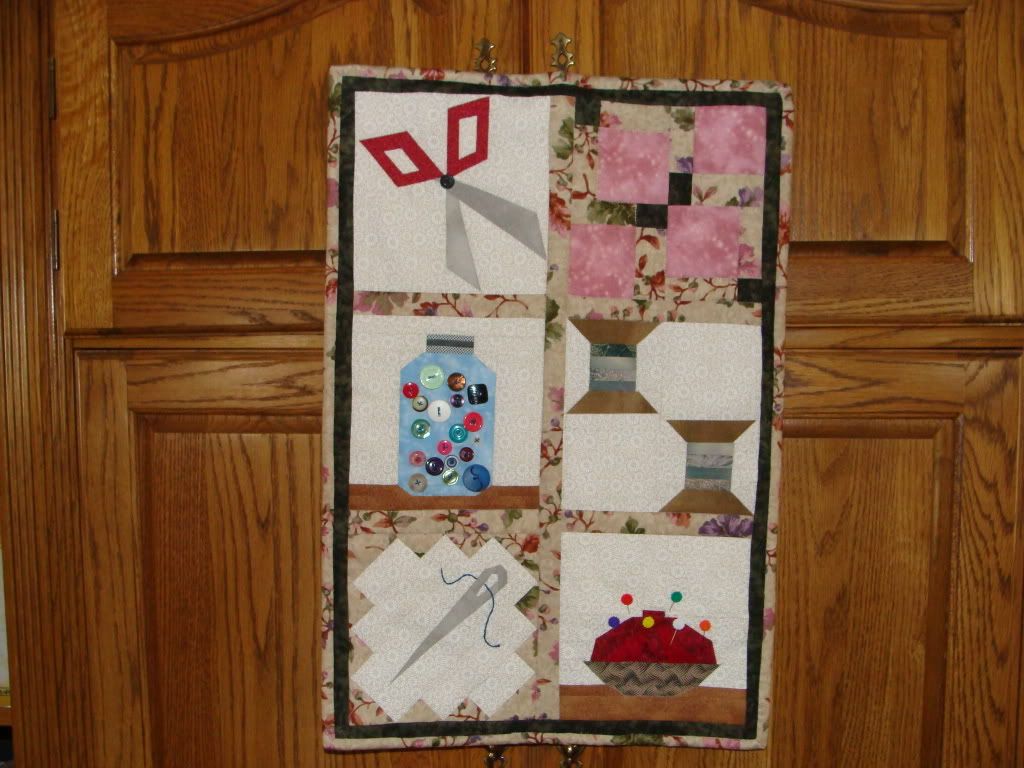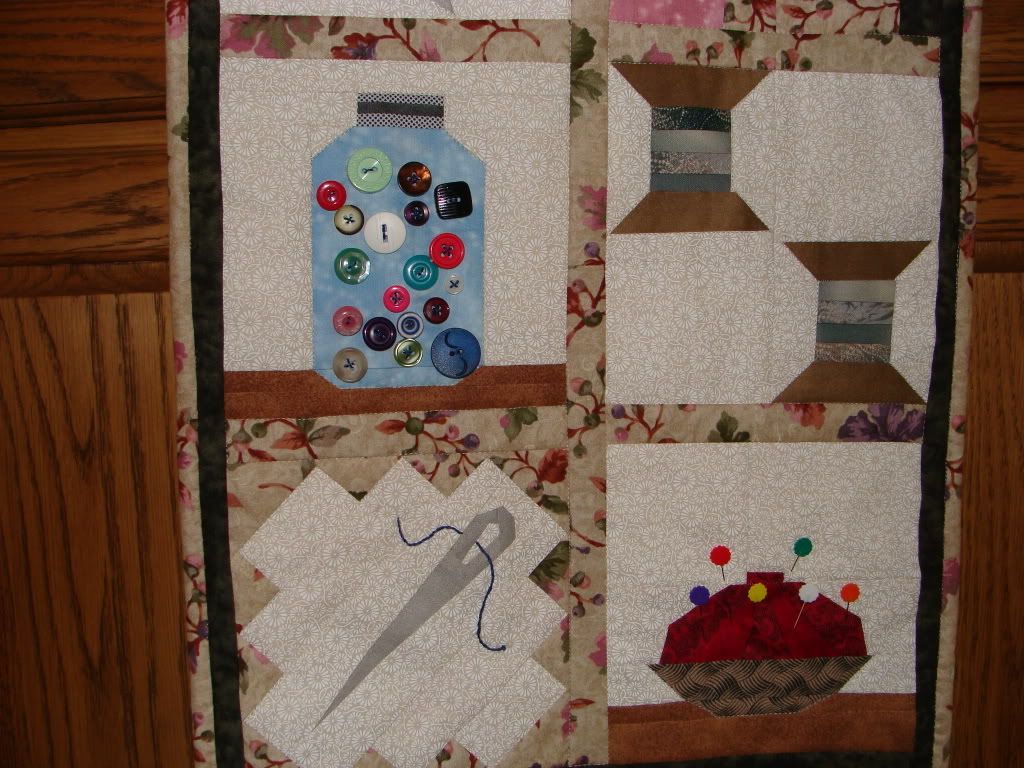 It is mostly paper pieced. It is about 18" x 22".
I used buttons in the button jar and straight pens in the pin cushion. The little quilt block is made by the diappearing 9 patch pattern.
Her b/d isn't until Nov. but I don't think I can wait to give it to her. I will see her in a few days and that will be easier than mailing it for me.
I sure enjoyed making it.
Sally