Help Choosing Dining Table Wood Finish
I've been thinking of converting my family room into an eating area only. We don't use the space as a family room, even though there is seating in there. I really want a large table that seats at least 10 comfortably. My DR table seats 6-8 uncomfortably. I'm leaning towards wood, but am wondering if it would look out of place to mix wood finishes with what I have in my kitchen. I mostly see dark java/espresso finishes and don't know how that would look with the light rift cut oak island. The room is attached to the kitchen and I consider it as one space. Would you mix a different color/species of wood with the kitchen?
Current Eating/Family Room: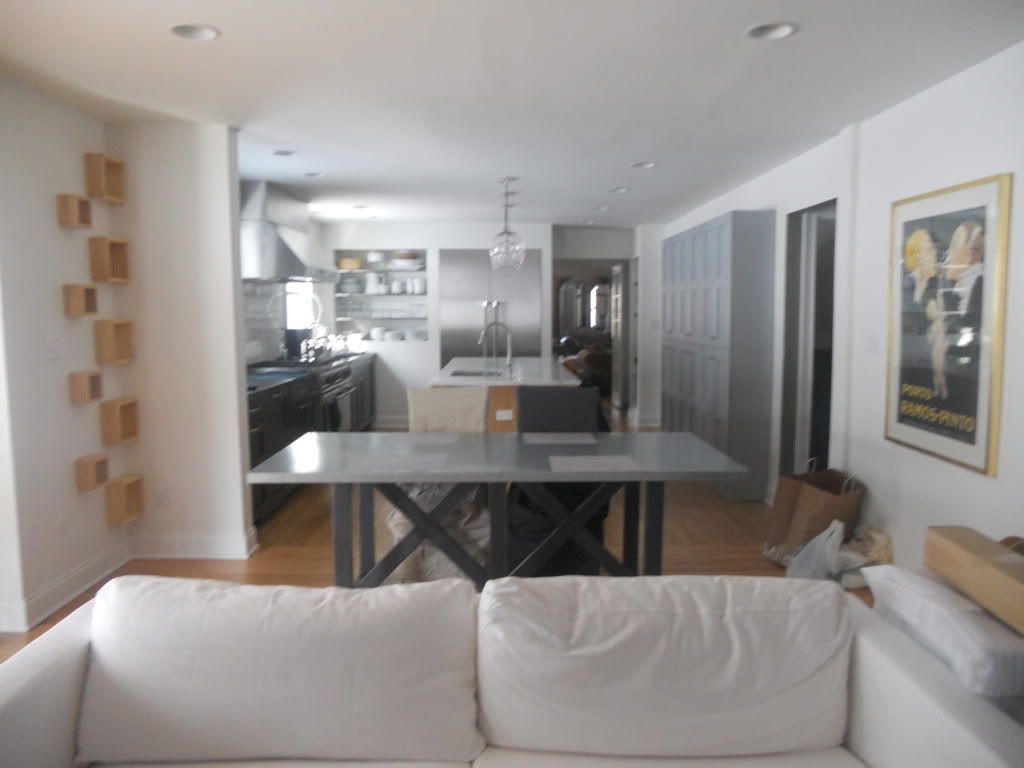 Kitchen:
Would you consider any of these?
Basque Java Crate and Barrel(also come in a honey color)
Big Sur Crate and Barrel
Or I was going to try and get DH to make something like this:
Thanks!