Two small quilts finished
My DGD wanted a new "blankie" as her old one is getting ragged. She helped some but as an 8 year old her main interest is not sewing.
Is is done in the flip and sew method-putting the batting, backing and top on in one seam. We used flannel for our batting.
Then I sewed together scraps for the binding. The middle square is the cats-paper pieced;
I think it was Vicky who shared that pattern. If I have the wrong person, sorry, I'm doing this from memory(which isn't always the best :)
Closer look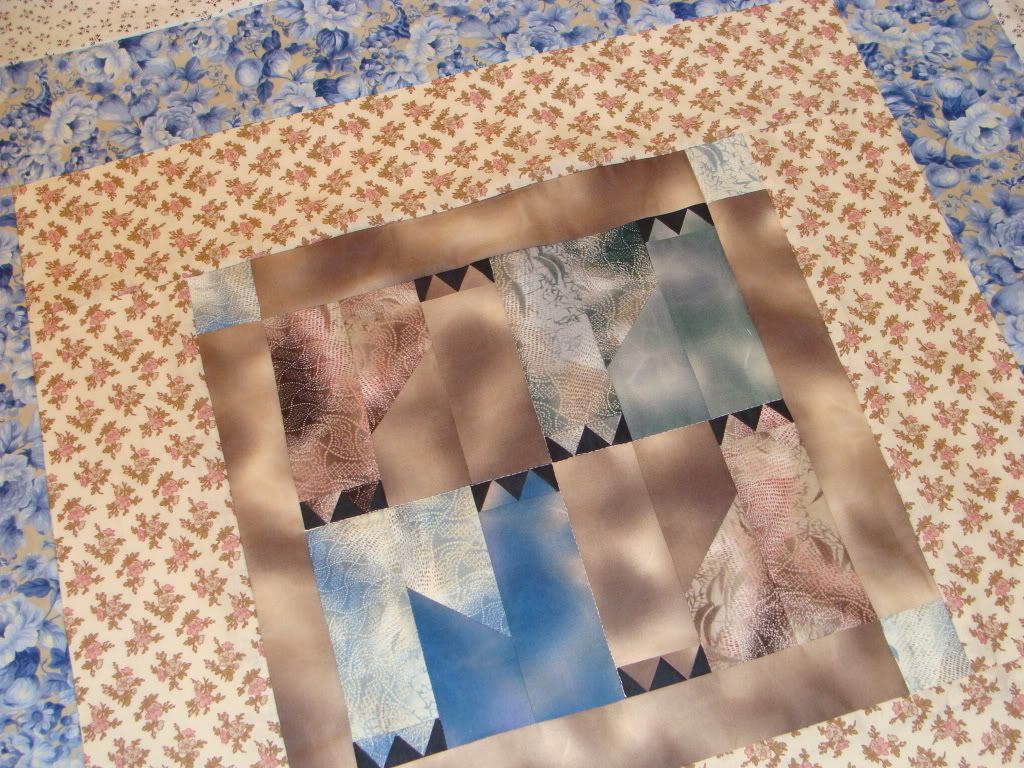 This little quilt is made using the mystery block that Grace aka amazingcm challenged us with back in Jan.
I had made the blocks and put them together but machine quilted it and used scraps for the binding again this week.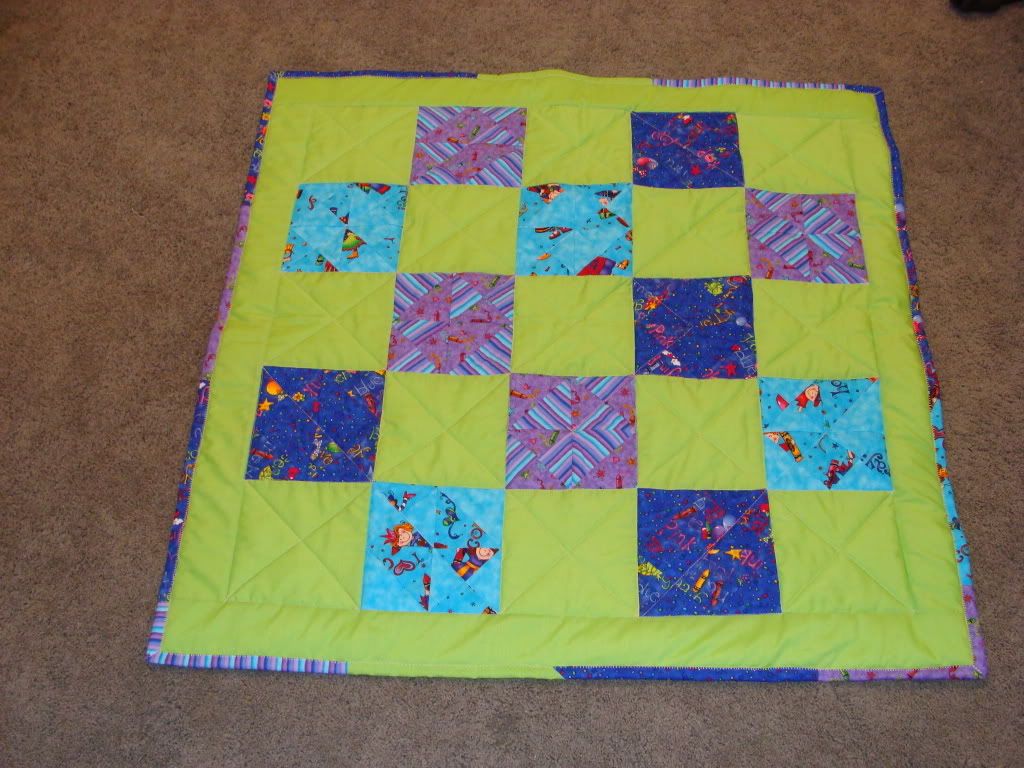 another shot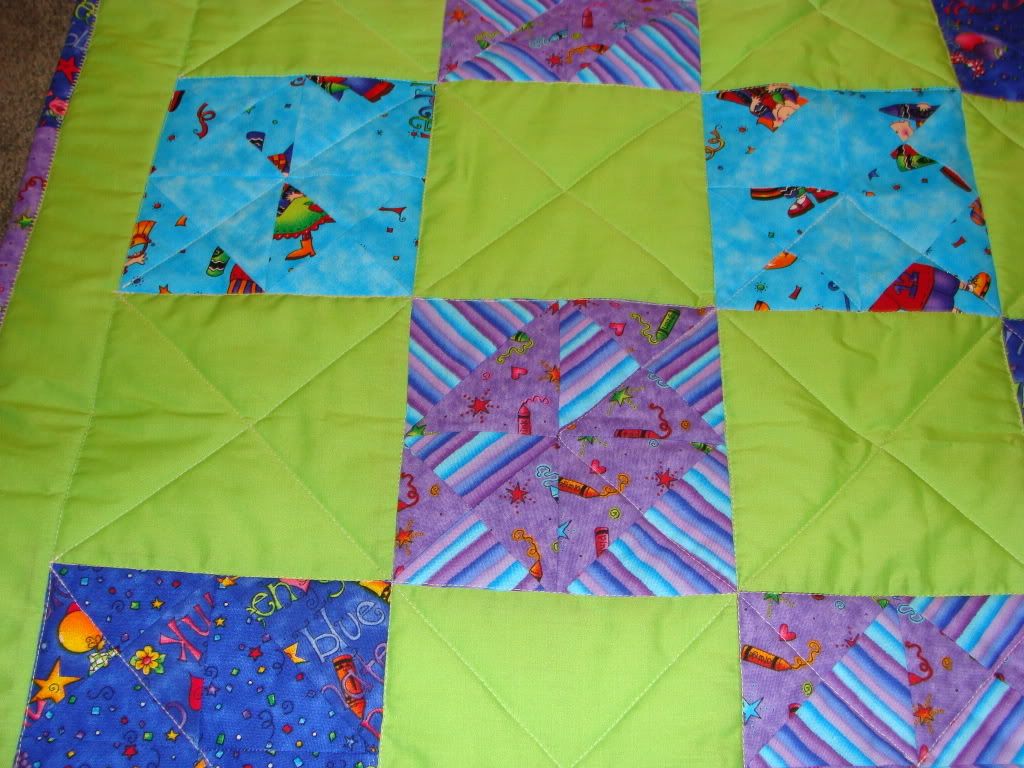 Thanks for looking
Sally