quilt made for my sister's b/d
I made this quilt for my sister for her b/d this month. I started with a reproduction 30's kit for the flowers then bought more fabric for the other blocks.
When the blocks were made I birthed it with a piece of fleece and quilted in the ditch on the machine. I used a decorative stitch around the edge.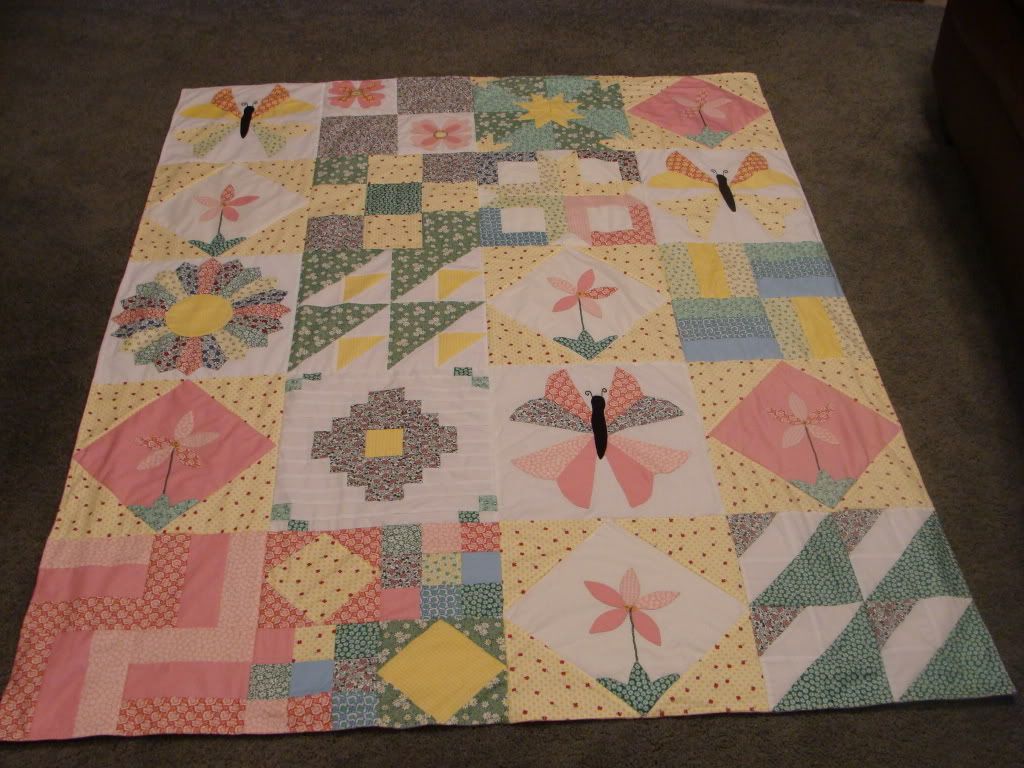 Sally