Can this porch roof issue be fixed?
Hi all! New to this forum, I'm usually on Home Dec or Kitchens. I x-posted this in Home Dec to get input on whether this is as much out of scale as I think it is, so my question here -- is there a way to add visual weight that will be structurally sound?
This is referring to the peak detail in the pics below (left what I wanted, right what I got):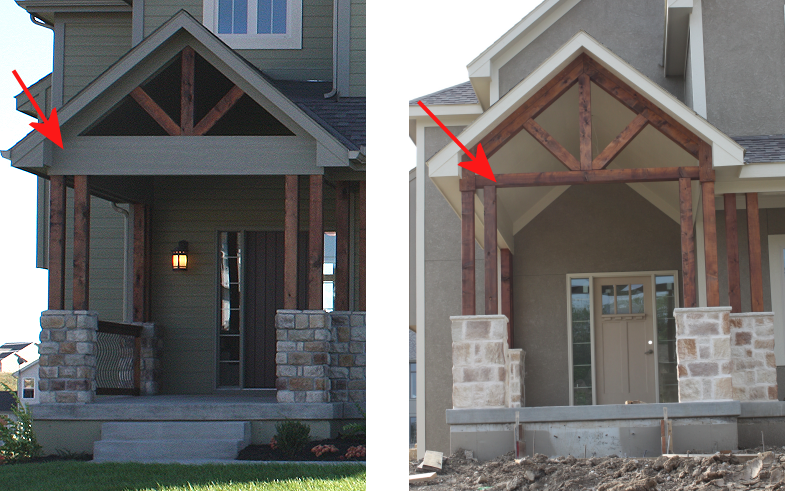 Here are some ideas I've had for bulking it up visually, but I don't know - in terms of construction/feasability/etc. if any of these can be done and I would love some input. Brown represents additions in the same wood (cedar) as the beams. Gray represents additions done in the smart wood trim used on the house.
Idea 1: Securing another beam between the two inner vertical beams, and then adding blocks that could be secured between the two: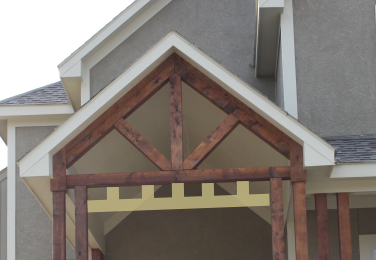 Idea 2: Securing a smart wood board on top of the beams - could be repeated on the inside with spacers inside the "box" that would create?: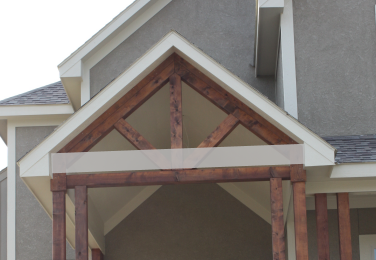 Idea 3: Similar to idea 1, but using a thicker, solid beam between the two inner vertical ones. Maybe L brackets to secure them on the side, and iron straps (we could pretend they're a design element!) to help secure it to the top beam... don't know...: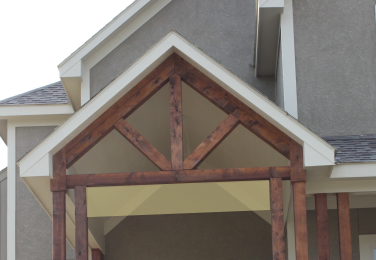 Idea 4: Creating a smart wood "box" and securing between the two inner beams, and below the horizontal one: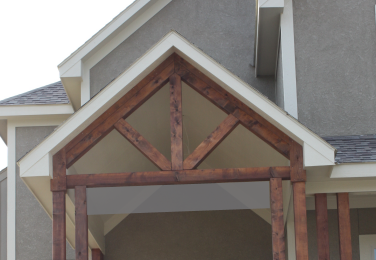 Really trying to find a compromise here than doesn't require the builder to pull everything down and start over, esp. since it's now roofed, electric is run for soffit outlets, etc.
Any help/ideas/thoughts?